3 October 2019
Bianchi at L'Eroica is more than vintage
---
Bianchi's heritage and technology will be on display rom Friday 4th to Sunday 6th October in Gaiole in Chianti (Tuscany). The disruptive pedal-assist e-SUV model on show in the Expo area.
The long-time partnership between Bianchi and L'Eroica will relive again, as the unique event dedicated to historical cycling in one of the most beautiful sceneries in Italy takes the stage this weekend, from Friday 4th to Sunday 6th October, in Gaiole in Chianti (Siena, Tuscany). Bianchi will feature in the Expo area and with a pop-up store, taking to Tuscany the authentic charm of a brand capable of matching a unique heritage and a consistent drive for innovation.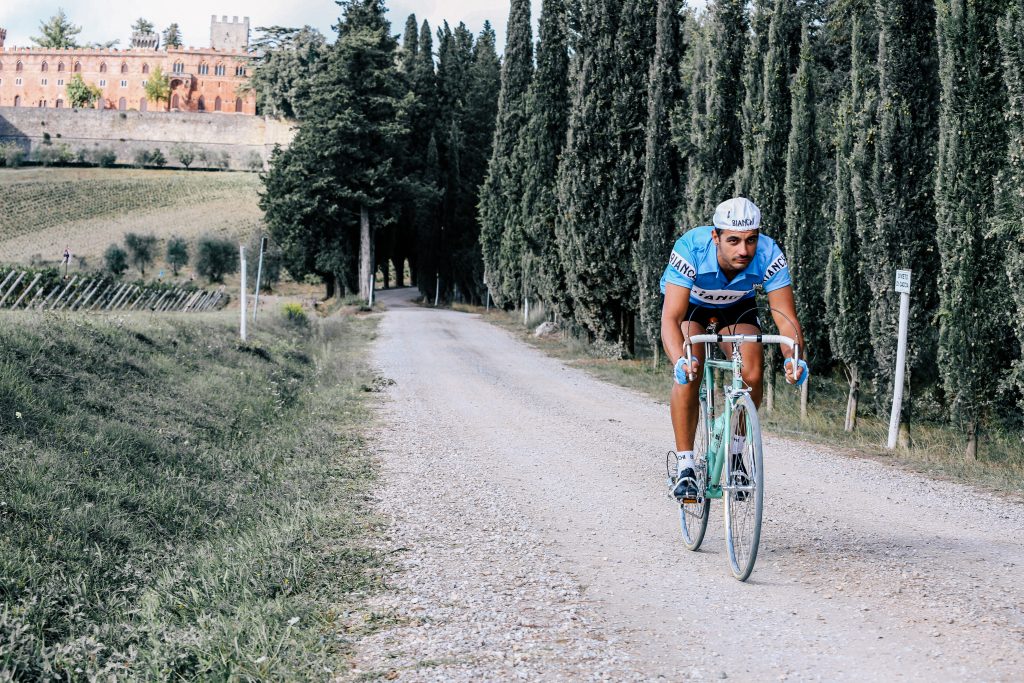 This special mix will be on display again in Gaiole in Chianti, as Bianchi will provide the opportunity to discover the technology of its cutting-edge models, as well as the style of the Bianchi apparel line. Showing off in the Expo area will be the disruptive e-SUV pedal assist bike, recently premiered at Eurobike Friedrichshafen, as well as top racing performance model Oltre XR4 Disc and the new Infinito CV with disc brakes, while Impulso Allroad will entice the gravel lovers in a more modern fashion. Bianchi will also showcase its clothing line, from technical to casual wear, with the iconic and retro touch of the exclusive "L'Eroica" line.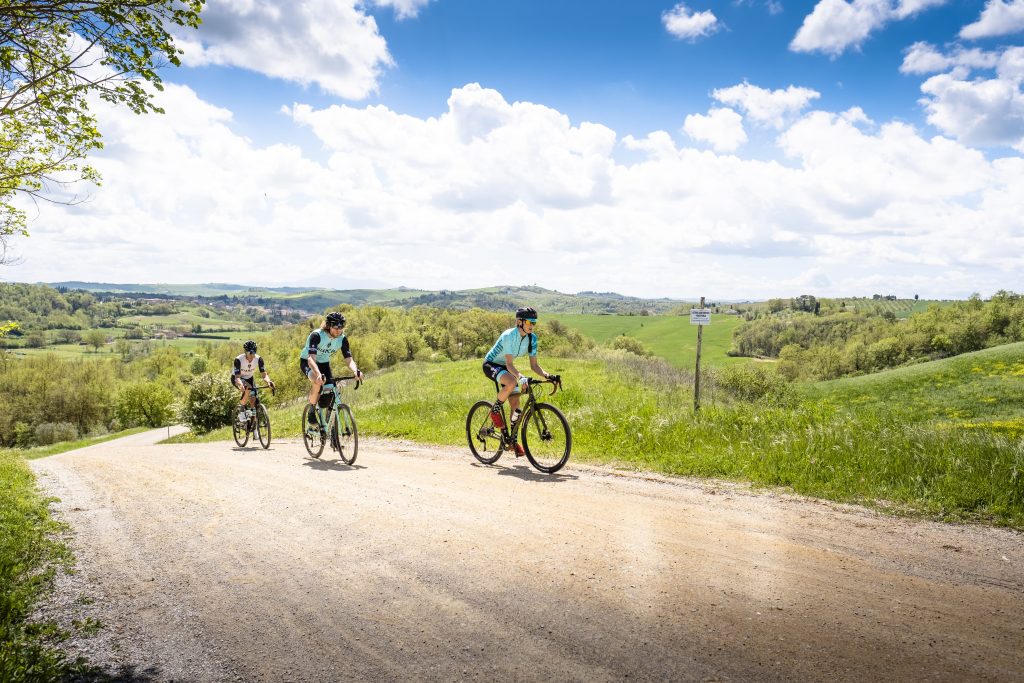 The weekend in Gaiole in Chianti will be a special one for the participants of "L'Eroica powered by Bianchi", the premium Bike Tour organized by Grand Tours Project in collaboration with Bianchi. A unique and exclusive experience for the international participant, where cycling passion joins the beautiful landscape, delightful food and wine of Tuscany. A six-day experience to remember, three of which to spend riding through the Tuscany's hills on a Bianchi Infinito CV, immersing in the Italian culture at the discovery of quality food and wine.
The opening hours of the Expo area in Gaiole in Chianti:
Friday 4th October from 8 to 19.
Saturday 5th October from 8 to 19.
Sunday 6th October from 8 to 16.
Related News