Oltre XR4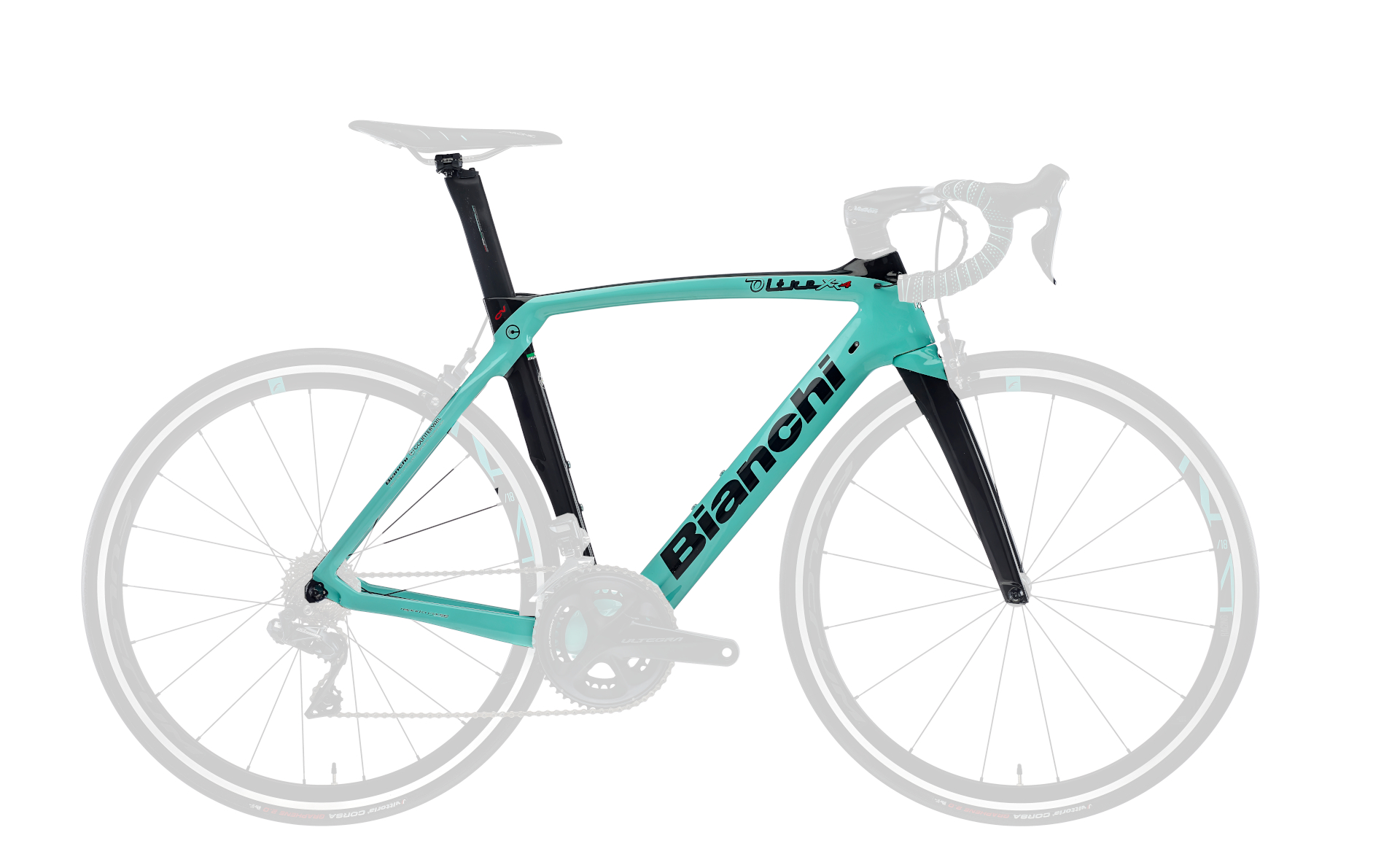 MAXIMIZE AERO ADVANTAGE AND CONTROL
---
The Oltre XR4 engineered whit Countervail is a bike driven to perform. Its precision handling, combined with vibration-cancelling Bianchi CV system, provides incomparable control. Perfect power transfer means every watt you push through the pedals takes you closer to the win. If you want it bad enough, the Oltre XR4 is the tool to take you to the top
Features
POWER. PRECISION. CONTROL.

Roglič, Groenewegen, Van Aert and Teunissen. Riders who know what it takes to win at the very highest level. It takes commitment and sacrifice. It takes guts, the ability to suffer and to win when every fibre of your soul is screaming at you.

As the innovation partner of Team Jumbo-Visma, we work to give them the tools they need to compete and win at the highest level in every race situation.

Whether it's Roglič battling in the mountains, Van Aert fighting to get in a breakaway or Teunissen and Groenewegen outsprinting their rivals – all use the Oltre XR4 to win.

Engineered with Bianchi CV System

Oltre is engineered with the Bianchi CV System with the use of Countervail® carbon material to cancel the road vibration. The result is in a smooth ride and a racer who can stay focused in his fastest, most efficient aerodynamic position for longer.

WHAT IS COUNTERVAIL®?
The key technology Countervail® is a carbon composite-material system that combines patented structural carbon with viscoelastic resin.

BIANCHI CV INTEGRATED VIBRATION CANCELLING SYSTEM
Bianchi collaborated with Materials Sciences Corporation to develop our innovative and exclusive use of the MSC's patented Countervail® integrated vibration cancelling system for cycling.
Countervail® is a carbon composite-material system that, with special fiber architecture, combines patented structural carbon with viscoelastic resin. Countervail® cancels 80% of vibrations while increasing the stiffness and strength of our carbon frames and forks.
Countervail® is embedded within the entire frame of Bianchi CV high-performance road and MTB models: Specialissima, Oltre XR4, Oltre XR3, Infinito CV, Aquila CV and Methanol CV.

PROVEN IN NASA AEROSPACE OPERATIONS
Traditional passive damping in frames using superficial rubber inserts and isolators are marginally effective compared to the integrated carbon Countervail® system developed by Bianchi for cycling and proven in the extreme conditions of NASA aerospace operations.

Make it special with Tavolozza

TAILOR-MADE PROGRAM
Bianchi Tavolozza is the exclusive web color configurator available for Bianchi CV models engineered with Countervail® vibration cancelling technology. All frames personalized with Tavolozza color configurator, including graphics and logos, are hand-painted and decaled in Italy by expert craftsmen, combining Bianchi's timeless skills of tailoring together with advanced technologies.
Technology
BIANCHI CV – Engineered with Countervail®

– Patented carbon material with a unique fiber architecture and viscoelastic resin
– Cancels 80% of vibrations
– Tested in NASA aerospace operations
– Countervail® is an exclusive integrated system available only in Bianchi CV models
– Reduces muscular fatigue
– Increased control and performance
– Maximum power output
– One technology tuned for each riding condition
Bike tech specs
color

5K - CK16/Black full Glossy or Tavolozza
2R - Black/Graphite glossy or Tavolozza

sizes

440 470 500 530 550 570 590 610

frame

Oltre XR.4 Carbon w/Countervail, mechanical/electronic shifting compatible, headset 1.1/8">1.1/4", direct mount brakes, BB PressFit 86,5x41mm, sizes 47-50-53-55-57-59-61cm

fork

Bianchi Full Carbon Aero w/Countervail, 1.1/8>1.1/4"

headset

Fsa Orbit C-33, 1.1/8"-1.4", w/Carbon custom top cap for normal stem

seatpost

Oltre Full Carbon Aero, clamp with alloy head adjustable and reversible +/- 35mm; length: 250mm-47cm, 300mm-50/53cm, 350mm-55/59cm, 380mm-61cm, setback 25mm/+10mm
Bike measurements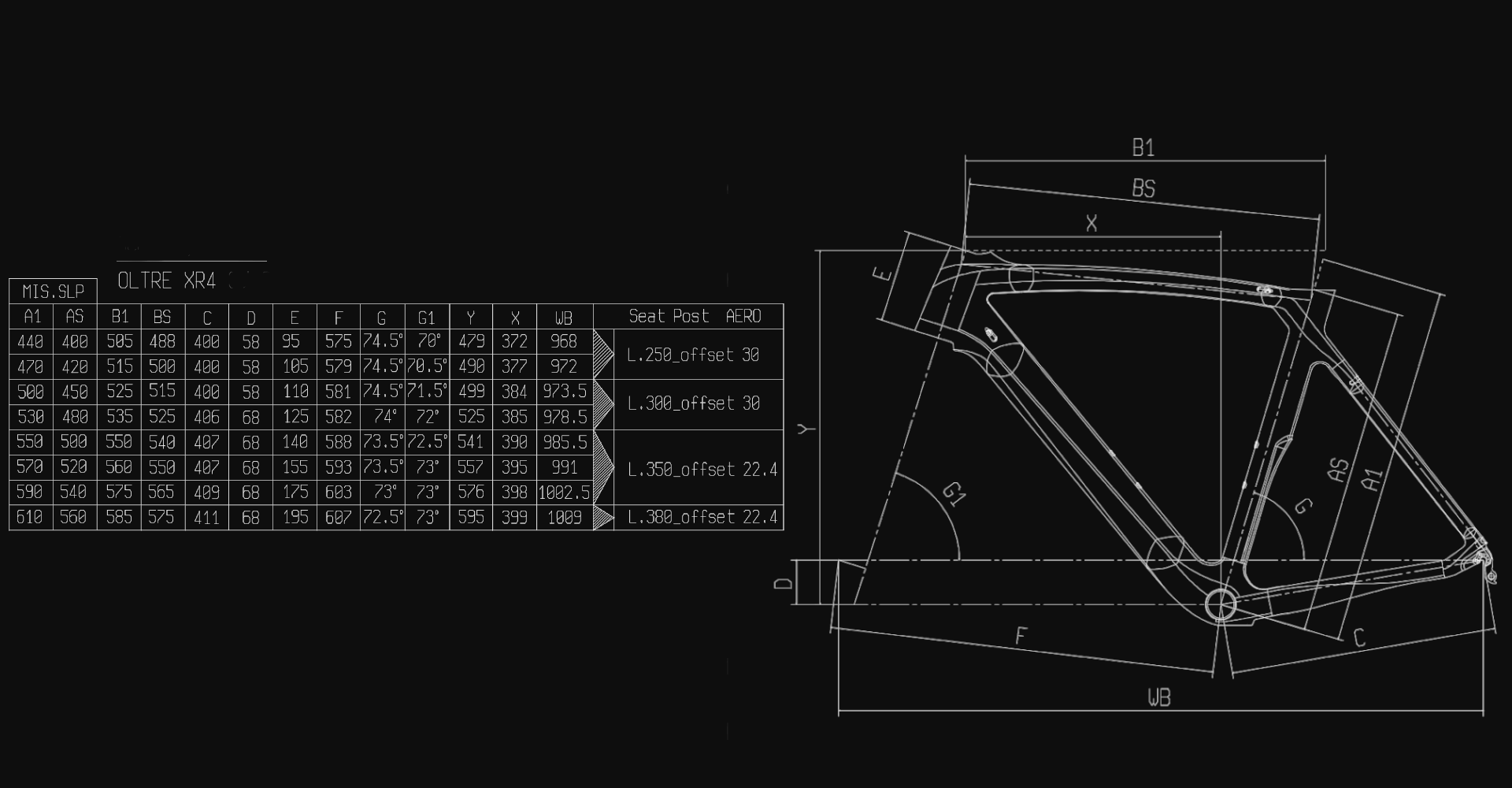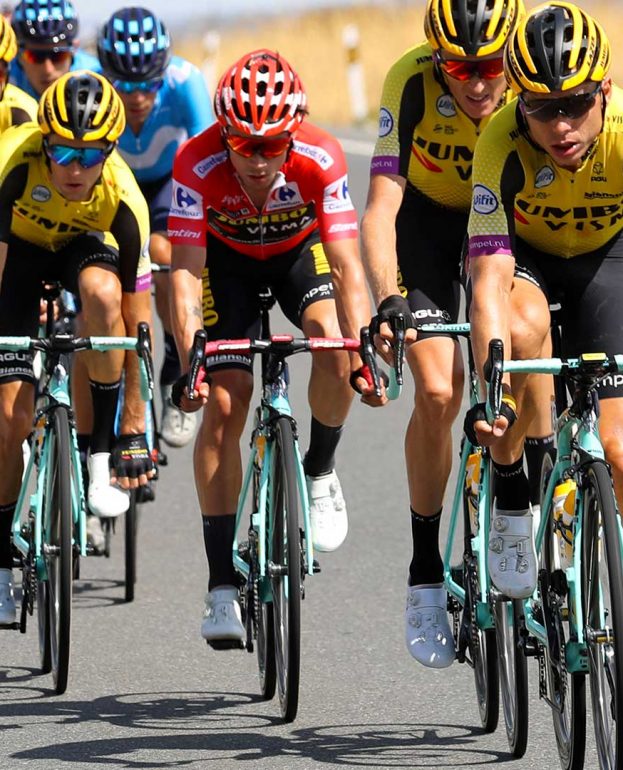 Road
Racing
Ride beyond limits. The Racing category includes extreme racing performance carbon frames, optimized to achieve the most efficient power transmission with the best rigidity to weight ratio. The ideal bikes for the most expert riders.