20 October 2019
Colledani ends MTB season in Greece with little luck
---
The Kos Island Race was the last round of MTB season for Team Bianchi Countervail
The Team Bianchi Countervail 2019 MTB came to end in Greece at the Kos Island Race held from 17th to 20th October. Nadir Colledani ended his adventure beforehand as he was forced to retire during the second stage.
Team Bianchi Countervail ended a positive season enriched by the bronze medal claimed by Stephane Tempier at MTB World Championships in Mont-Saint-Anne on August 31st.
"This season has been anyway positive for me with a significant personal growth", Nadir Colledani commented.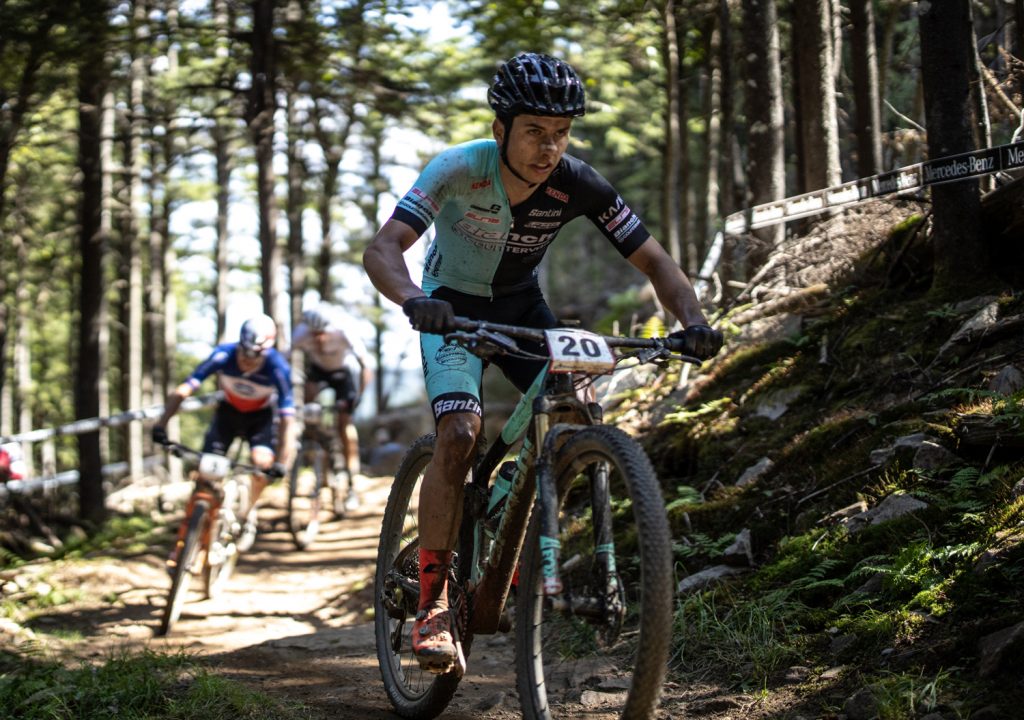 THE TEAM'S BIKES
The Team Bianchi Countervail is equipped with the following models:
Methanol CV RS, engineered to be the best XCO and XCM racing machine, without compromises, and enhanced with the innovative and exclusive Bianchi CV System powered by Countervail to eliminate vibrations.
Methanol CV FS, the most complete full-suspension XC race bike, enhanced by Bianchi CV System powered by Countervail.
Zolder Pro disc, latest evolution of the carbon platform designed by Bianchi for cyclocross, combining lightweight and resistance to obtain the best performance.
Related News