24 June 2021
Matthews to ride custom Oltre XR4 at Tour de France
---
The Australian Team BikeExchange rider at the Tour de France on a striking, bespoke-painted version of Bianchi's flagship Oltre XR4. The customised, hand-painted frame was designed by Bianchi Reparto Corse, and features iridescent inserts as well as a personal message in the paintwork.
Bianchi and Michael Matthews have combined ideas and creativity to create a new and exclusive Oltre XR4 used by the champion of the BikeExchange Team on the roads of the Tour de France. The top-of-the-range aero model of the legendary Reparto Corse has been customized by Bianchi's expert craftsmen, creating a customized livery.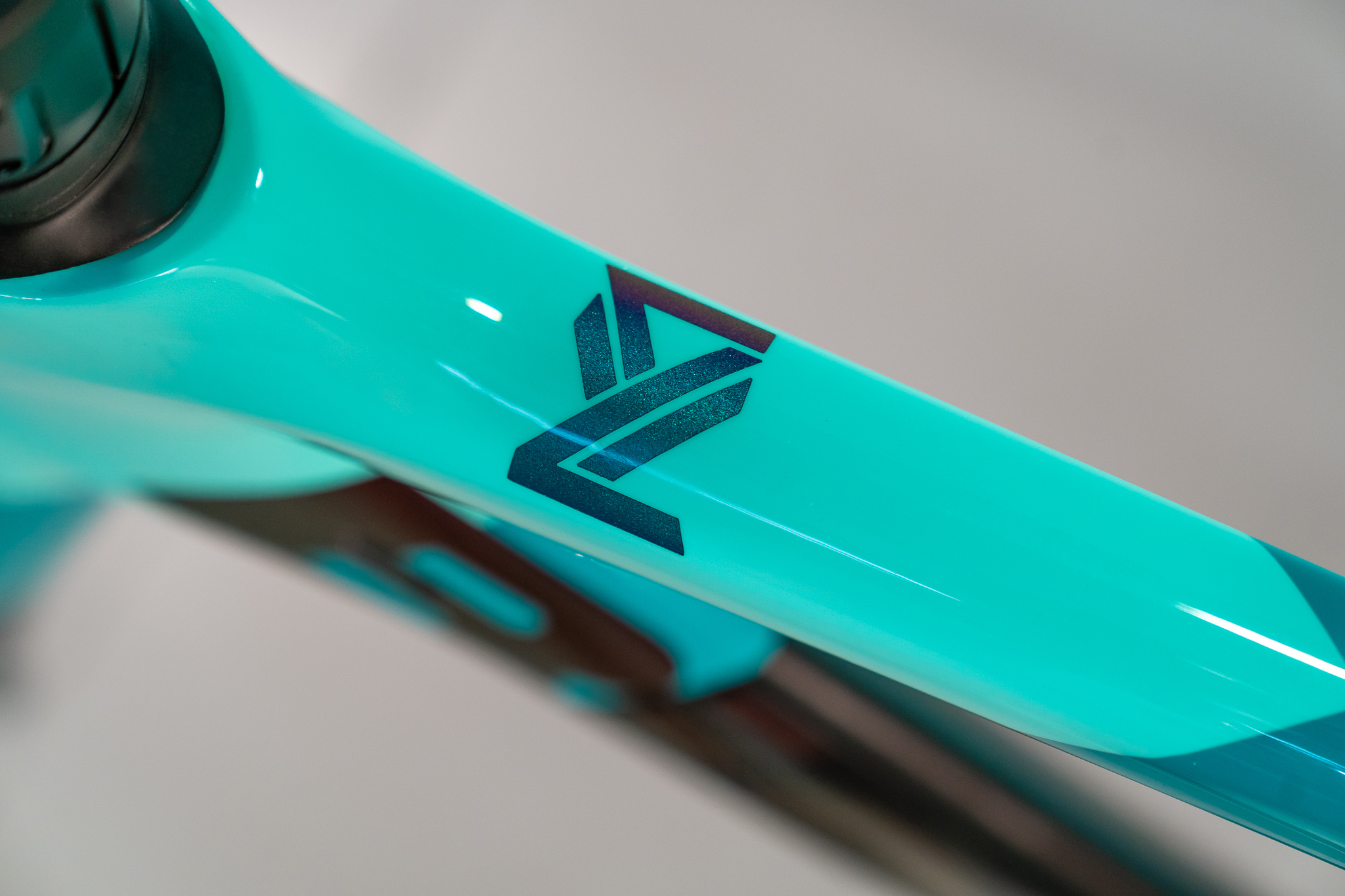 Founded on the principles of innovation and inspiration applied to the world of competitions, the Bianchi Reparto Corse has always been a precious ally of the most important cycling champions, combining performance and aesthetic research. The result of a long process of studies conducted in the wind tunnel, the Oltre XR4 frame is a concentrate of technology destined for maximum aerodynamic performance.
Every detail of the frame is studied in detail, from the chainstays to the head tube through the integrated handlebar: this bike challenges you to push more and more on the pedals.
The new Oltre XR4 also celebrates the return of Michael Matthews with Bianchi, the brand with which he won the U23 World Championship in 2010.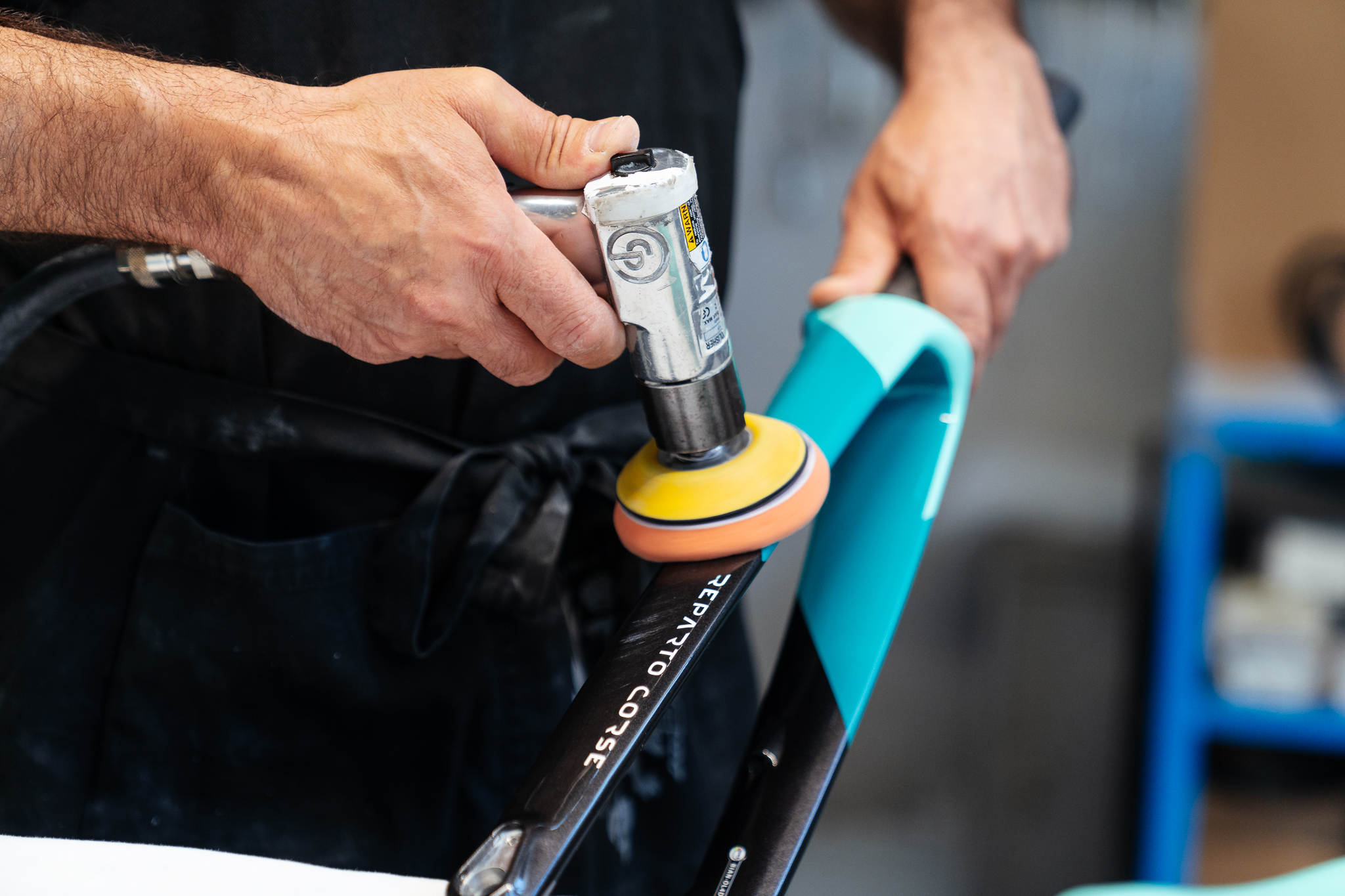 Starting from the livery supplied to the BikeExchange Team, the Oltre XR4 by Matthews is finished with special iridescent paints, used for the Bianchi logo positioned on the down tube and for the renewed logo of the model on the top tube. This exclusive finish was created in Italy by Bianchi expert designers and painters, the same ones who take care of custom projects and signature collections for customers all over the world. Depending on how the light hits the frame, different shades of light blue, gray, green, pink and purple can be seen on the bike, making this bike a unique and inimitable model.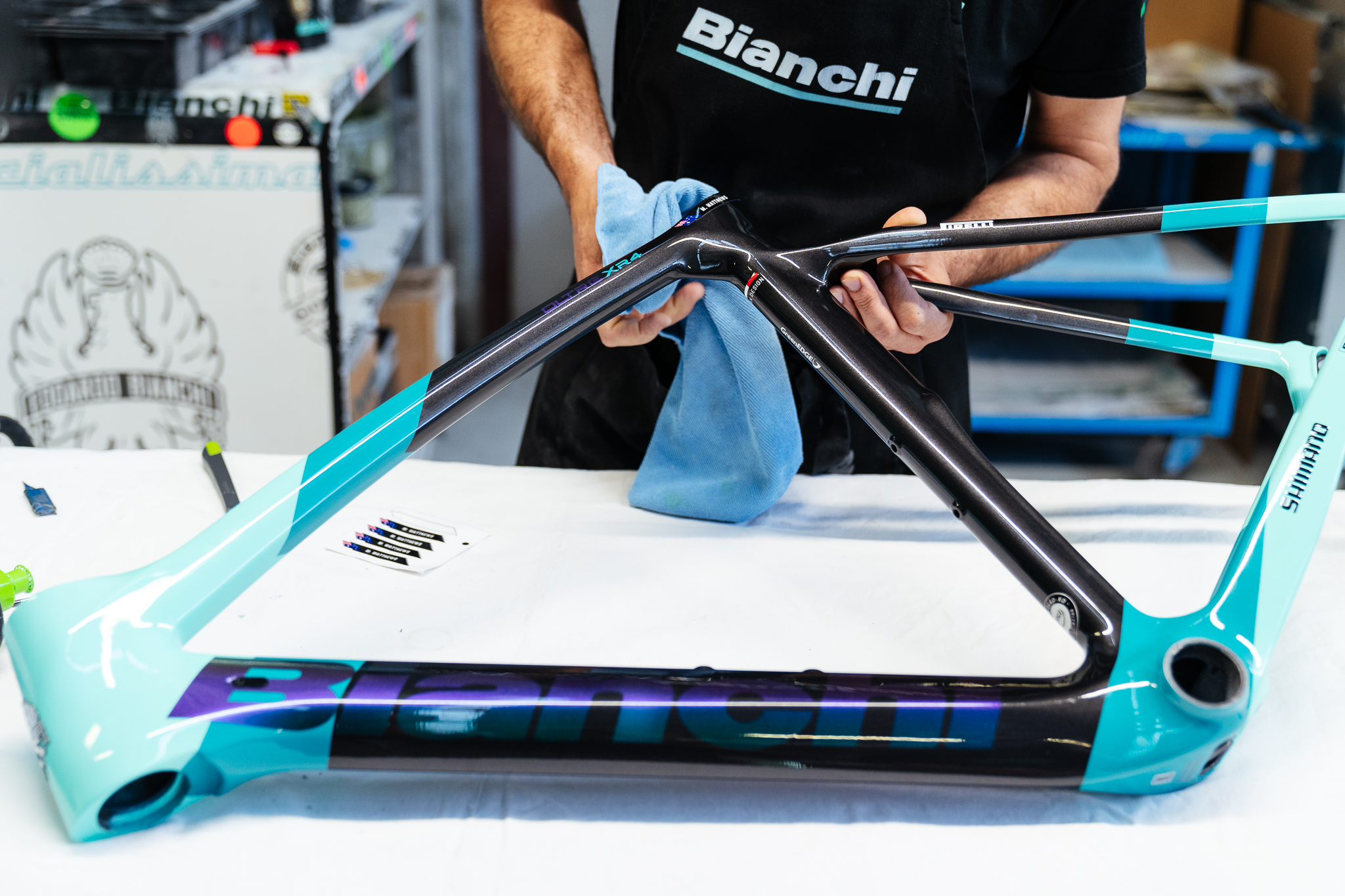 "My Oltre XR4, hand painted in Italy, is really beautiful – said Michael Matthews -. This bike has everything I could ask for to enhance my characteristics: super aerodynamic and fast in the sprint, thanks to the rigidity of its frame. The Racing Department guarantees us the best in terms of support and performance, and with its sculpted, aerodynamic and integrated chassis, the Oltre XR4 is truly perfect ".
On the upper part of the horizontal tube of the frame also stands the writing "Believe". "I like this word because it is important to fight and believe in yourself, especially in a physically and mentally difficult sport like cycling – says the rider of the BikeExchange Team -. During the races we face many complicated moments, and having a message like this in sight can make the difference to overcome them. I have to believe in myself, I can push hard and I can make my dreams come true ".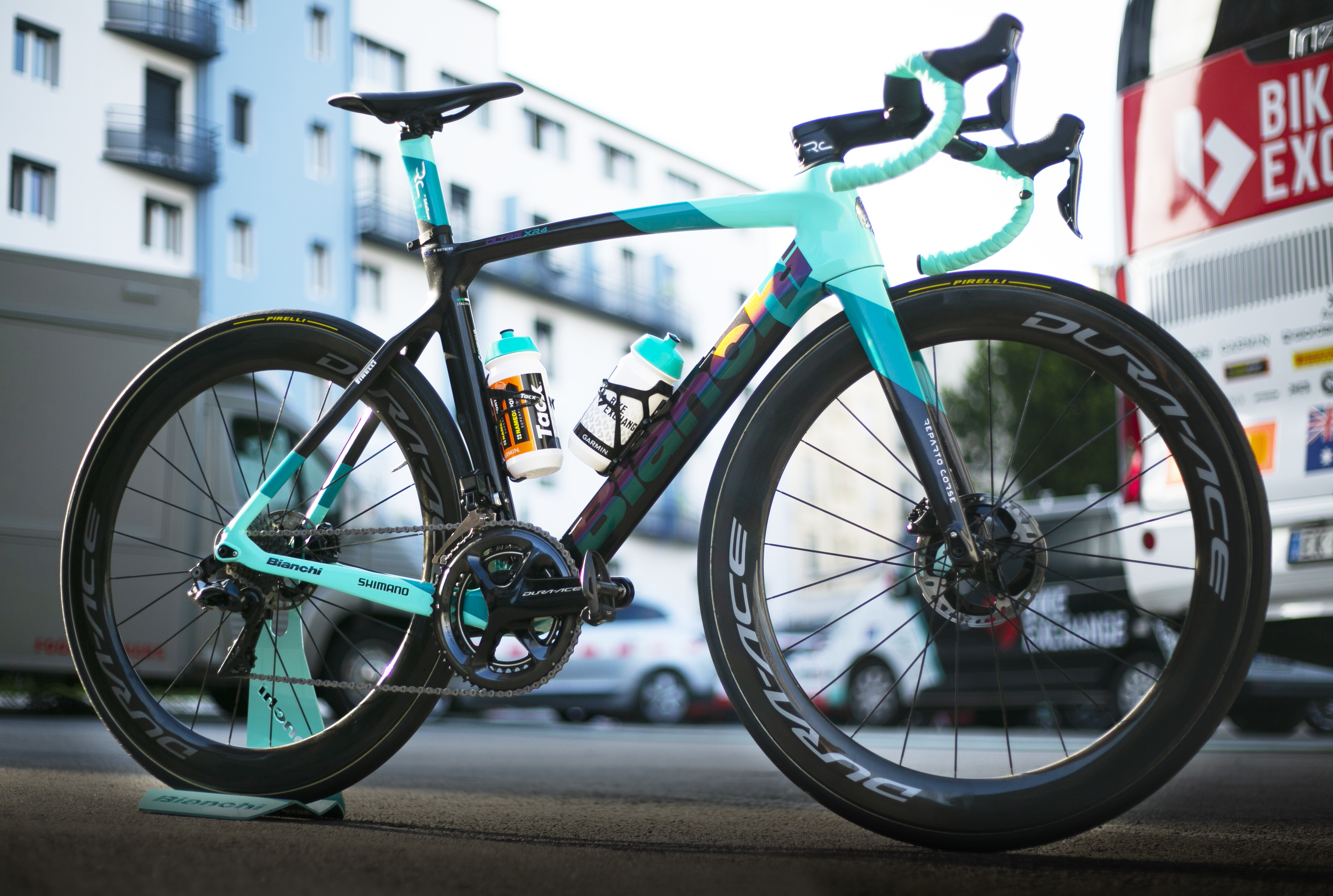 Bianchi was the first company in the world to create a division dedicated to racing that still today puts the same passion and competence as always, at the service of professional athletes and the most demanding customers, even in the realization of this Oltre XR4.

[slider_news]
Related News