27 September 2019
MTB Team complete Italian campaign at Gimondibike
---
Nadir Colledani and Chiara Teocchi will take in the race dedicated to late team President Gimondi in Iseo on September 29th
Team Bianchi Countervail will complete their Italian campaign at Gimondibike, a 55 km race with a 1.100 elevation gain, dedicated to late team President Felice Gimondi, to be held in Iseo (Italy) on Sunday, September 29th. Nadir Colledani and Chiara Teocchi will ride their Methanol CV RS in the last National race before flying to the Olympic Test Event in Izu (Japan), scheduled next October 6th. Stephane Tempier will also compete in Japan with the French National team.
"It will be our 19th time at GimondiBike, arguably the most emotional: we will be all thinking of President Felice Gimondi who passed away last month. We'll be there in his name, to write the final chapter of a 29-year history" Team Bianchi Countervail Manager Massimo Ghirotto explained.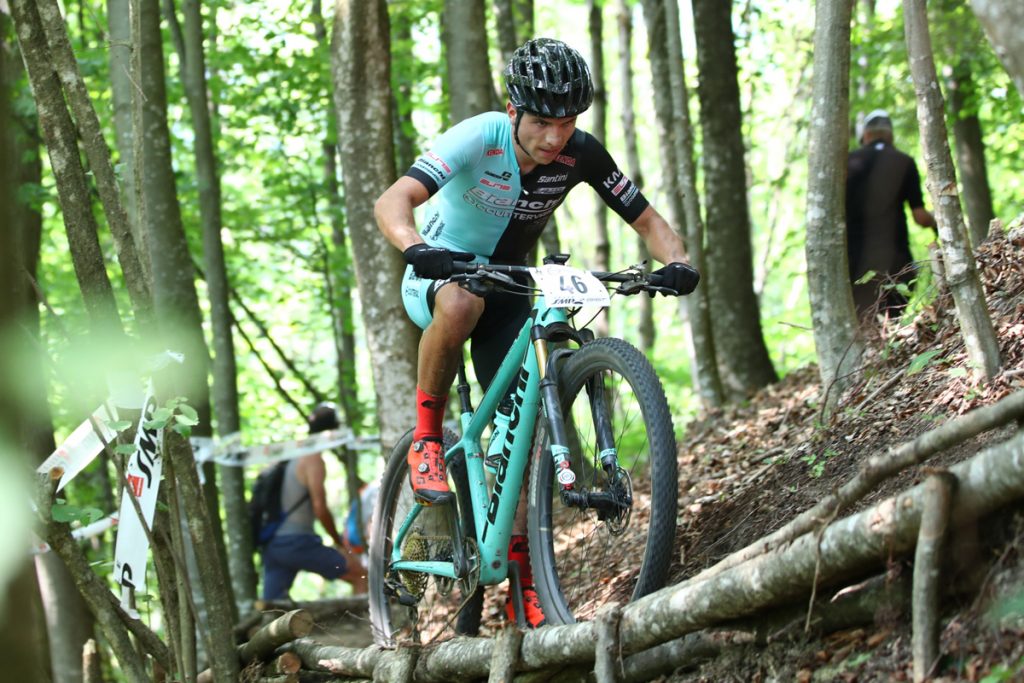 "I'm back from some rest days and I don't know what my shape is, but I aim to finish the season and to honor Felice's memory as best as I can. Later I will fly to Tokyo, to get familiar with the Olympcs' course and to plan the future training" Nadir Colledani comments.
"I was afraid I would not be able to take in the Gimondibike, so I'm particularly happy I can be there. I am looking to honor it at my best. I know the course is more demanding than in the past, but I think I trained well and I can deliver a good performance" Chiara Teocchi said. The race will start at 9.45 am CET.
THE TEAM'S BIKES
The Team Bianchi Countervail is equipped with the following models:
• Methanol CV RS, engineered to be the best XCO and XCM racing machine, without compromises, and enhanced with the innovative and exclusive Bianchi CV System powered by Countervail to eliminate vibrations
• Methanol CV FS, the most complete full-suspension XC race bike, enhaned by Bianchi CV System powered by Countervail
• Zolder Pro disc, latest evolution of the carbon platform designed by Bianchi for cyclocross, combining lightweight and resistance to obtain the best performance
Related News