4 October 2019
Olympic preview for Colledani, Teocchi and Tempier in Japan
---
The three Team Bianchi Countervail riders will take in the Olympic test event in Izu on Sunday October 6th.
The three riders of Team Bianchi Countervail are expected by another busy and charming weekend, as Nadir Colledani, Chiara Teocchi and Stephane Tempier will be taking in Olympic test event to be held in Izu, Japan, on Sunday October 6th. The race will be a premium opportunity to get acquainted with the course of the MTB XC Olympic Race of Tokyo 2020 in Yuta's Bike Park, where next year the Olympic medals will be up on grabs. Italian coach Mirko Celestino has selected Chiara Teocchi and Nadir Colledani, while Stephane Tempier will compete in Japan with the French National Team.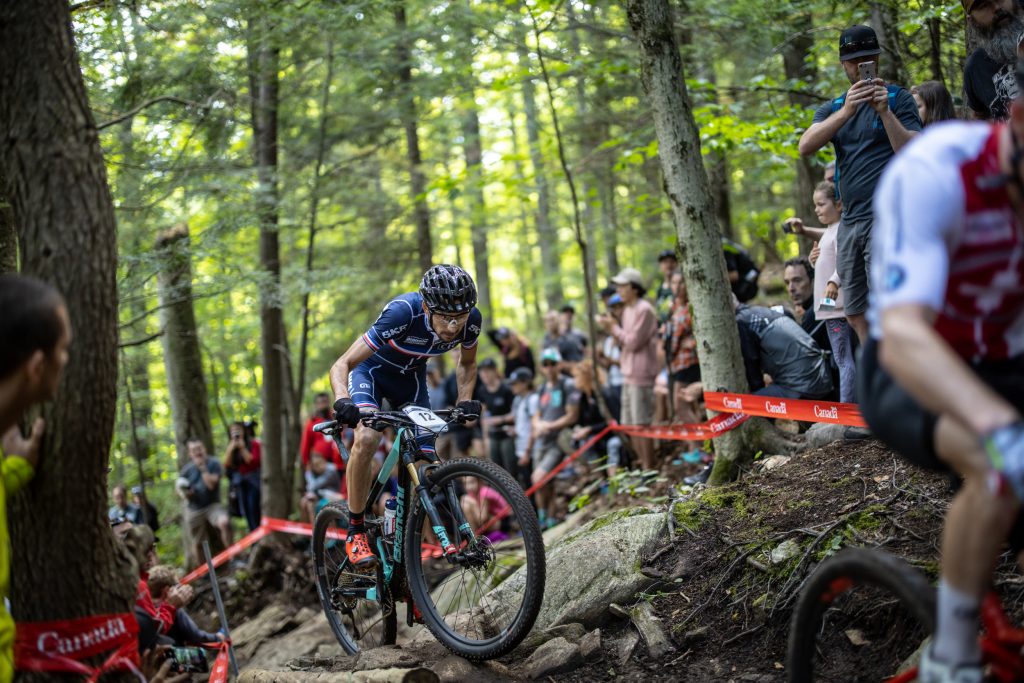 "For us it's a great satisfaction to have all three riders selected for this race. It's the only opportunity to get familiar about the Olympic course, and they will be looking to make the best of it" Team Bianchi Countervail Manager Massimo Ghirotto told.
The three riders reached Japan already on Monday September 30th, and already reviews the loop. "The course is demanding with steep climbs and very technical descents, as I expected for an Olympic race. Being here is already a little dream for me, and lots of hard work will be needed for me to be back next year to fulfill the big one"Chiara Teocchi told.
THE TEAM'S BIKE
The Team Bianchi Countervail is quipped with the following models:
Methanol CV RS, engineered to be the best XCO and XCM racing machine, without compromises, and enhanced with the innovative and exclusive Bianchi CV System powered by Countervail to eliminate vibrations.
Methanol CV FS, the most complete full-suspension XC race bike, enhaned by Bianchi CV System powered by Countervail.
Zolder Pro disc, latest evolution of the carbon platform designed by Bianchi for cyclocross, combining lighweight and resistance to obtain the best performance.
Related News