Bikes
MTB
Bianchi mountain bikes supplement a huge spectrum of off-road pursuits from beginner trail riding to high octane racing.
Discover the MTB collection
EXCEL ON ALL SURFACES
---
Routes are out there to be explored and what better way to do it than on a full suspension or hardtail mountain bike? With premium bikes suited to every kind of riding you can become one with nature and have fun while you're at it. Our bikes get you to the peak of your mountain.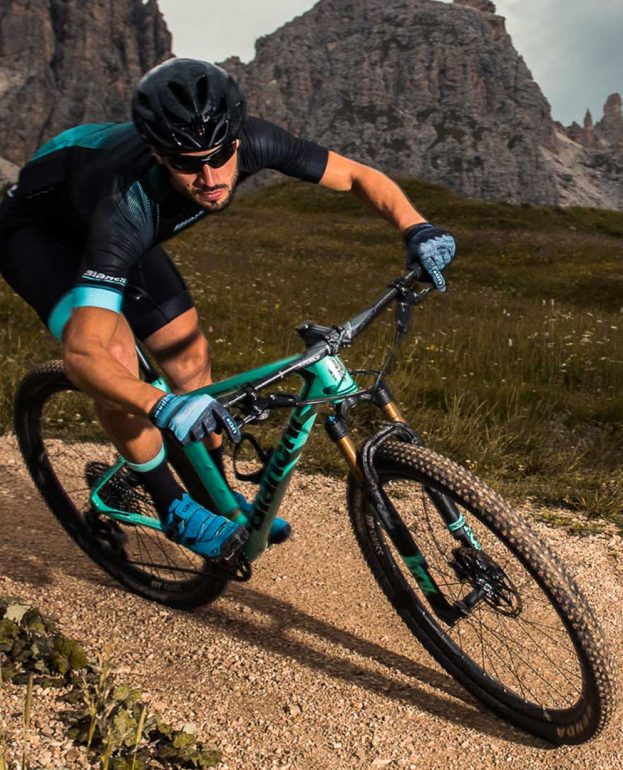 MTB
Cross Country
Bianchi Cross Country mountain bikes are at home on all trail surfaces and combine control and comfort for a smooth and responsive ride on rough terrain.
Discover the MTB collection