TT/Triathlon
Aquila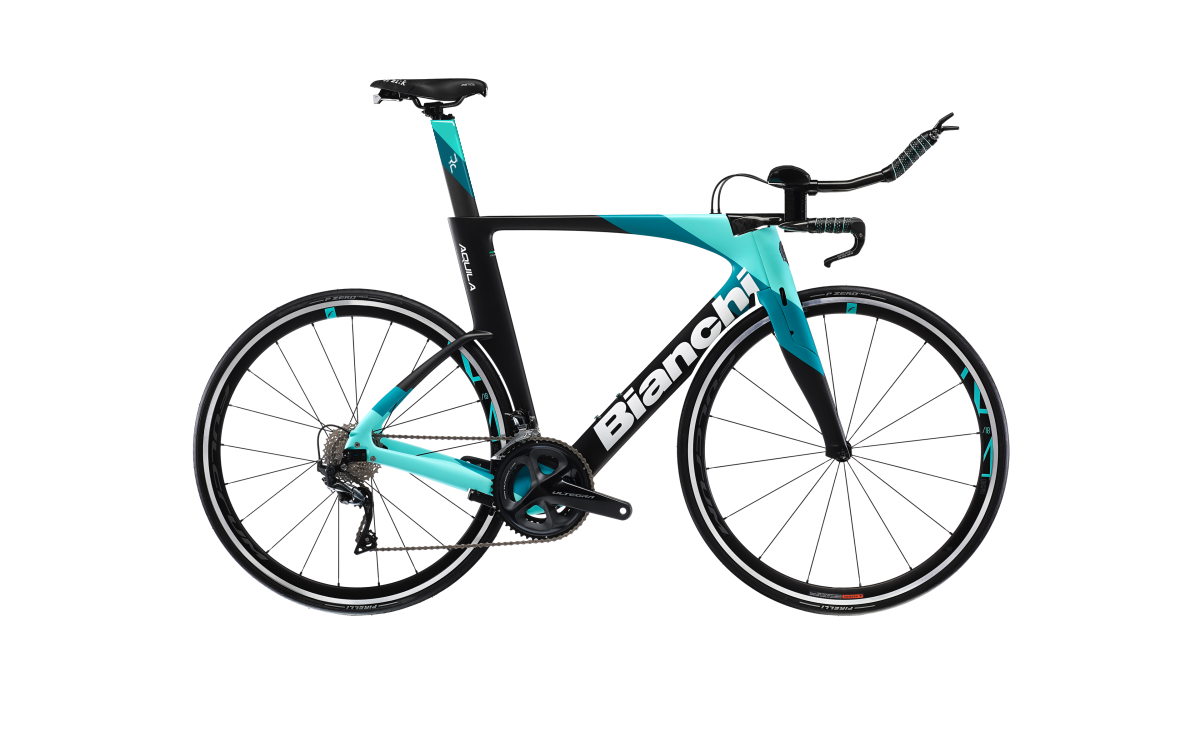 Discover the Aquila collection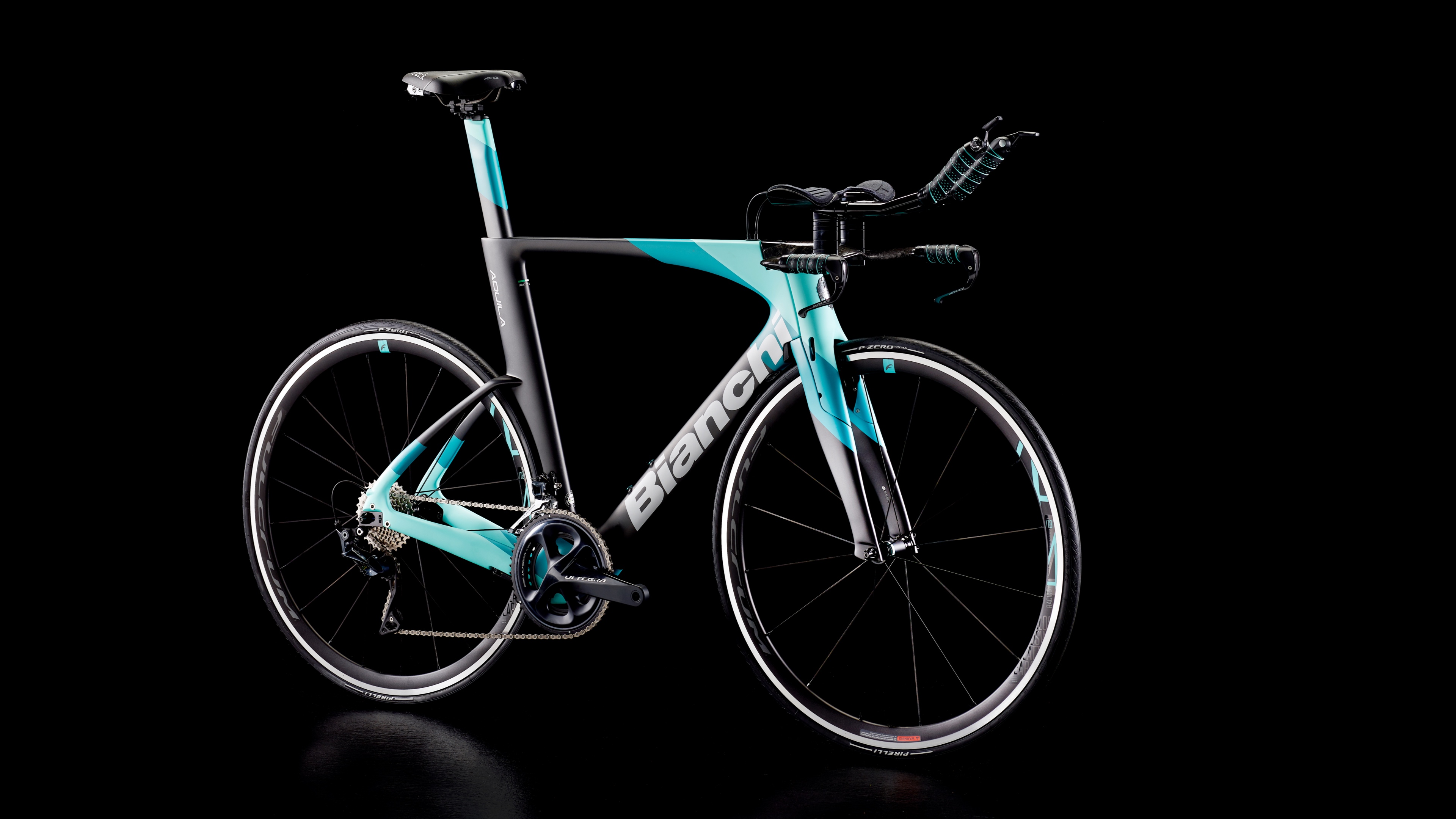 Every millisecond matters
We work closely with some of the world's best time triallists helping to fine-tune their fit and position on the bike. From national championships to team time trials to general classification-winning individual triumphs – these victories don't come by chance.
Super Aero Handlebar
Aquila features full NACA (National Advisory Committee for Aeronautics) airfoil shape of the handlebar (designed by Bianchi).
Three different stem lengths: 90mm for sizes XS/SM, 115mm for size MD and 130mm for size LG.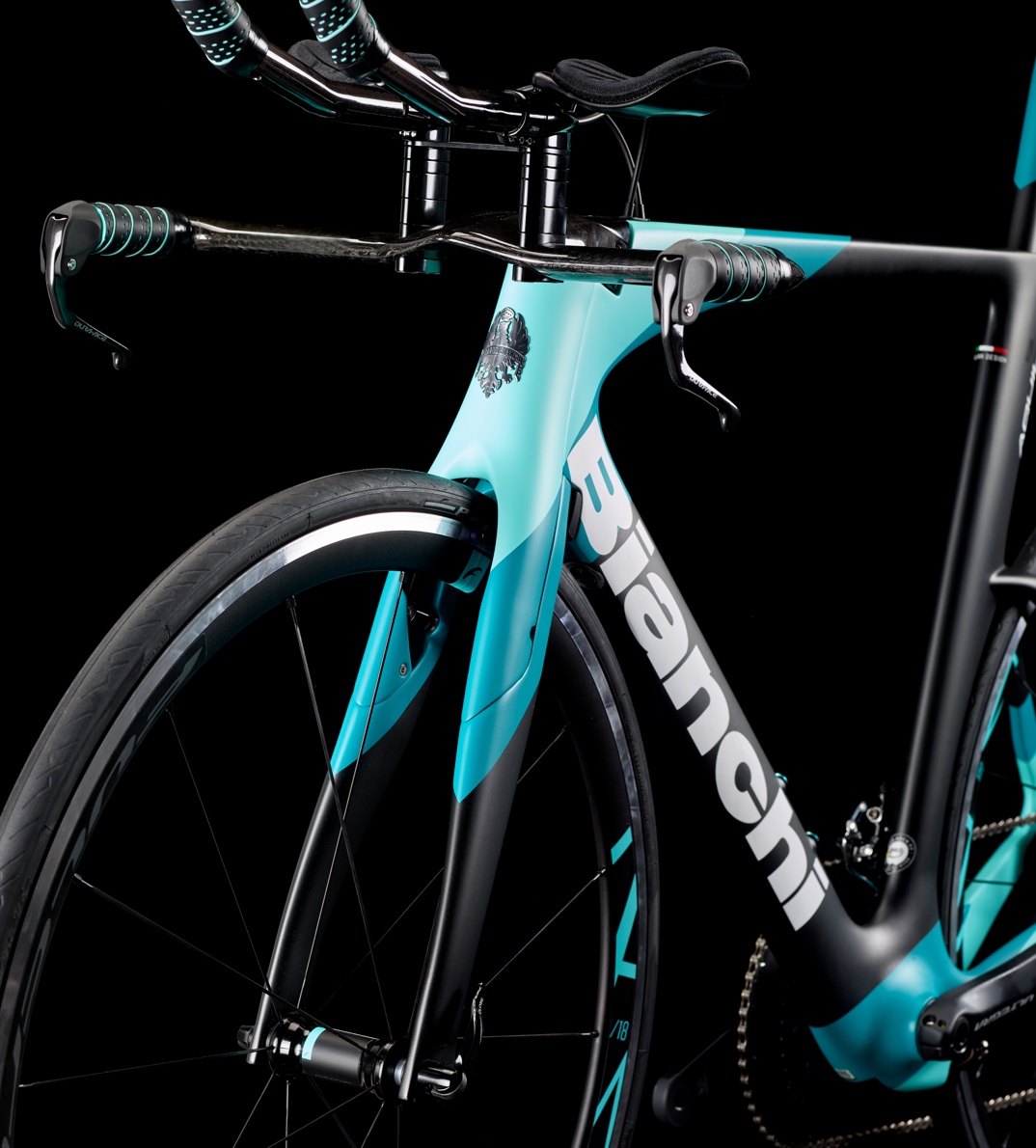 Concealed brakes
Bianchi engineered a customized front tube cover, to smoothly hide the V-brake system. The rear V-brake is positioned in the bottom-bracket area to minimize the aerodynamic drag.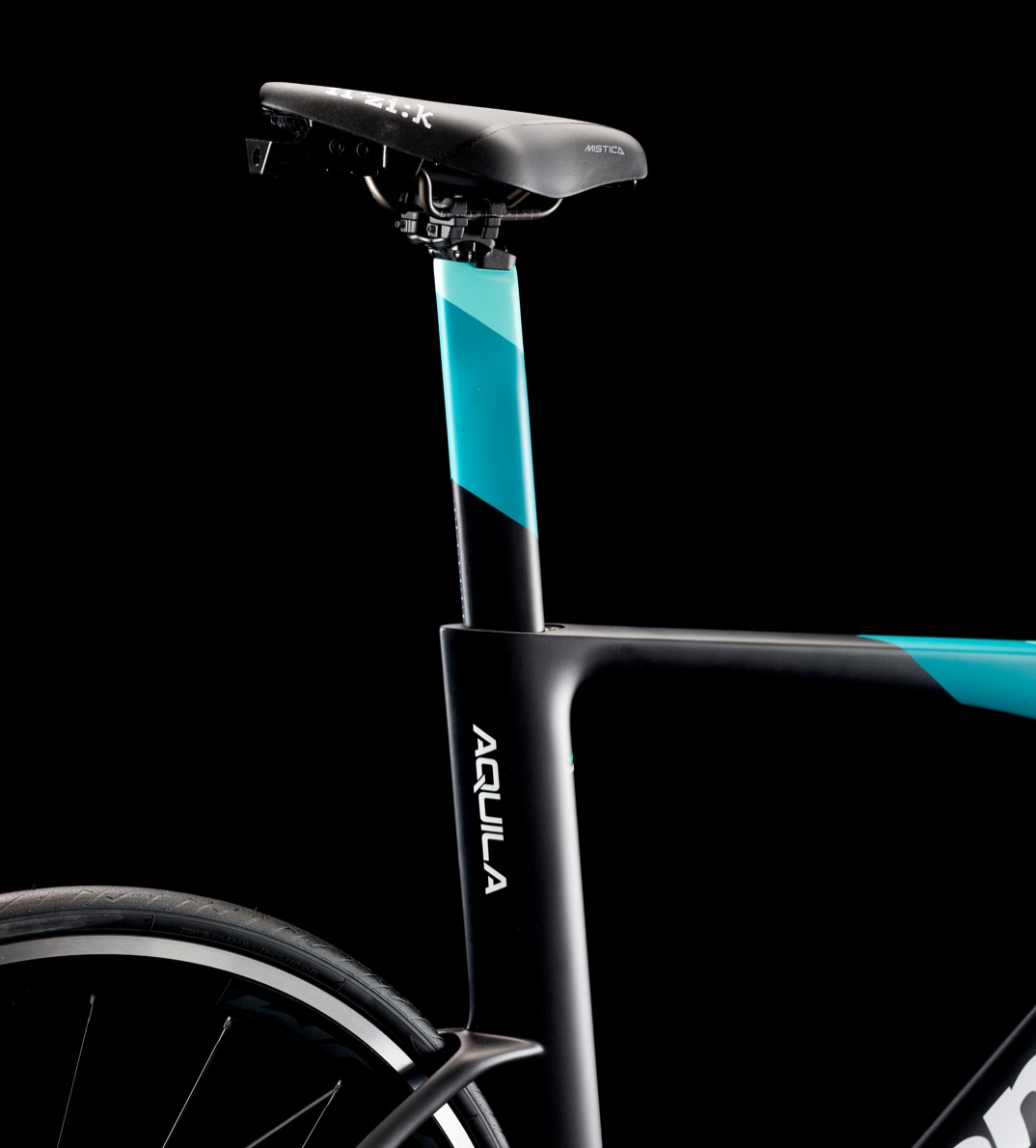 Double Positioning Seatpost
TT and triathlon configuration with +/- 18mm setback.
Designed for
Pro riders and long distance triathletes.
Discover the Aquila collection