IT'S A HARDTAIL LIFE
The E-Vertic X-Type is an aluminium hardtail ready to experience the thrills of an excursion into nature.
Reactive, powerful and with a geometry that ensures stability and agility, it's born to venture on the most scenic trails.
Available in Celeste, Red and Gray colourways, the X-Type version of the e-Vertic will push your horizons further and further.
Designed for
An enduro e-MTB ready to face any challenge your track presents: singletrack S3, S4 or S5? Your passion will know no limits.
Riding Conditions
Riding on rough terrain with drops of less than 122 cm.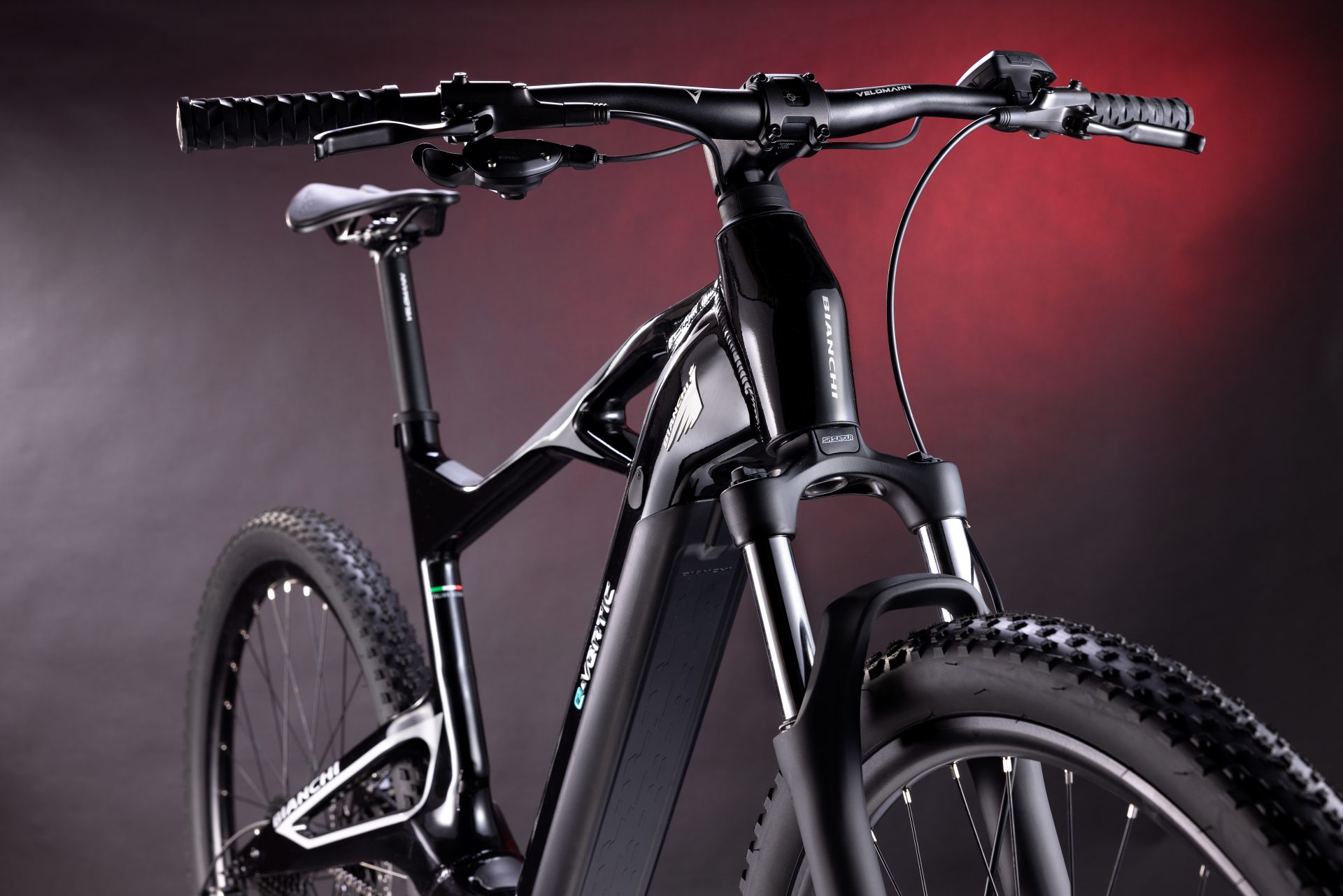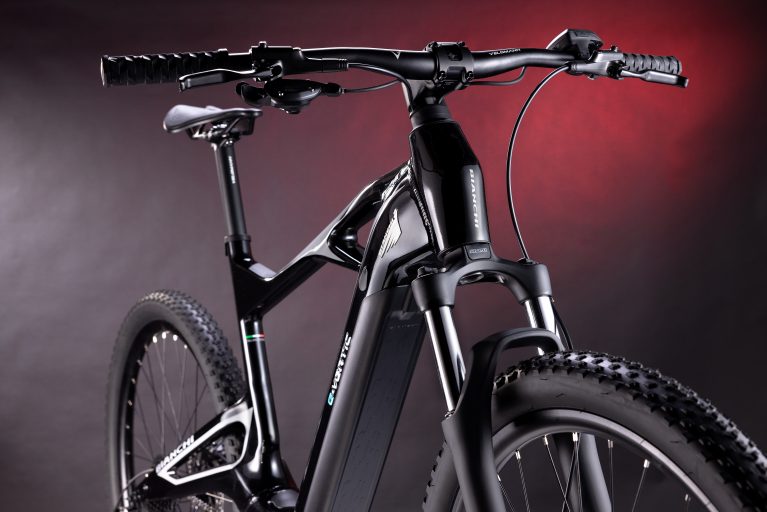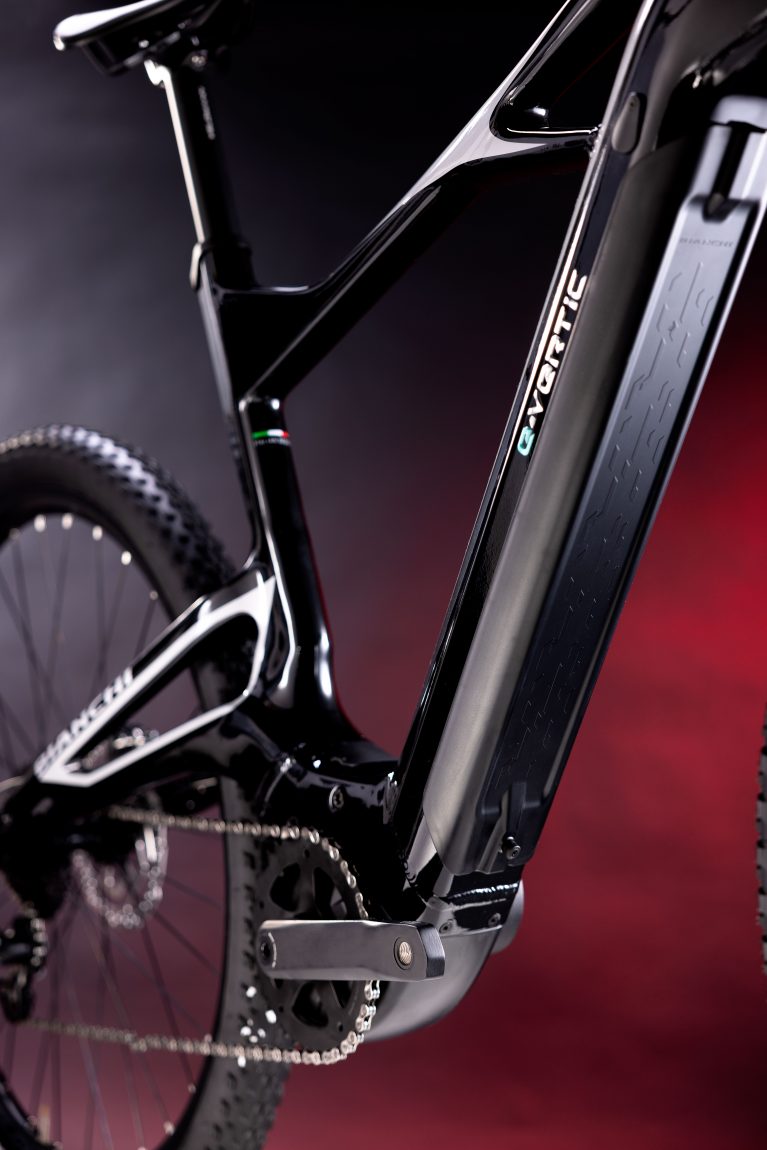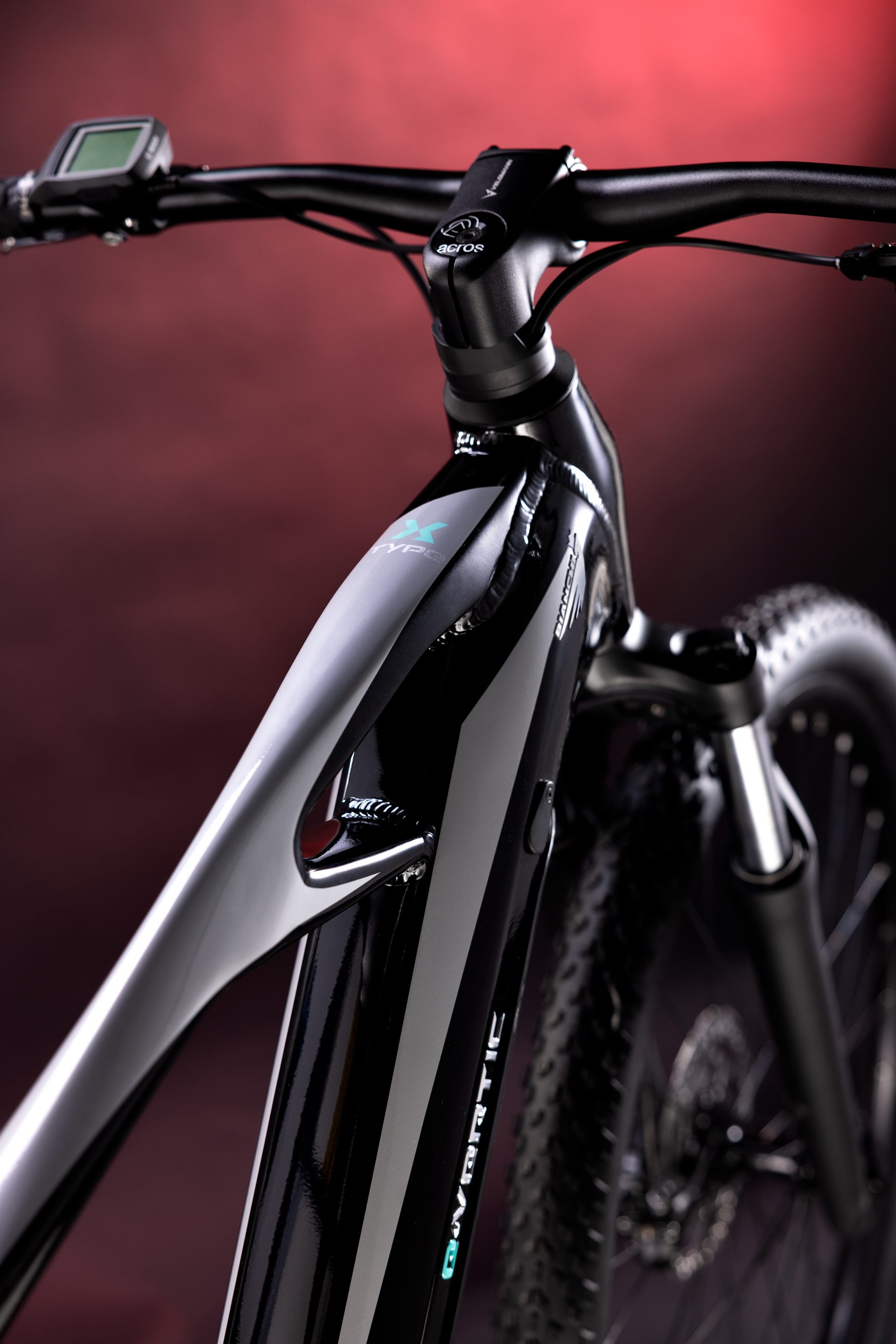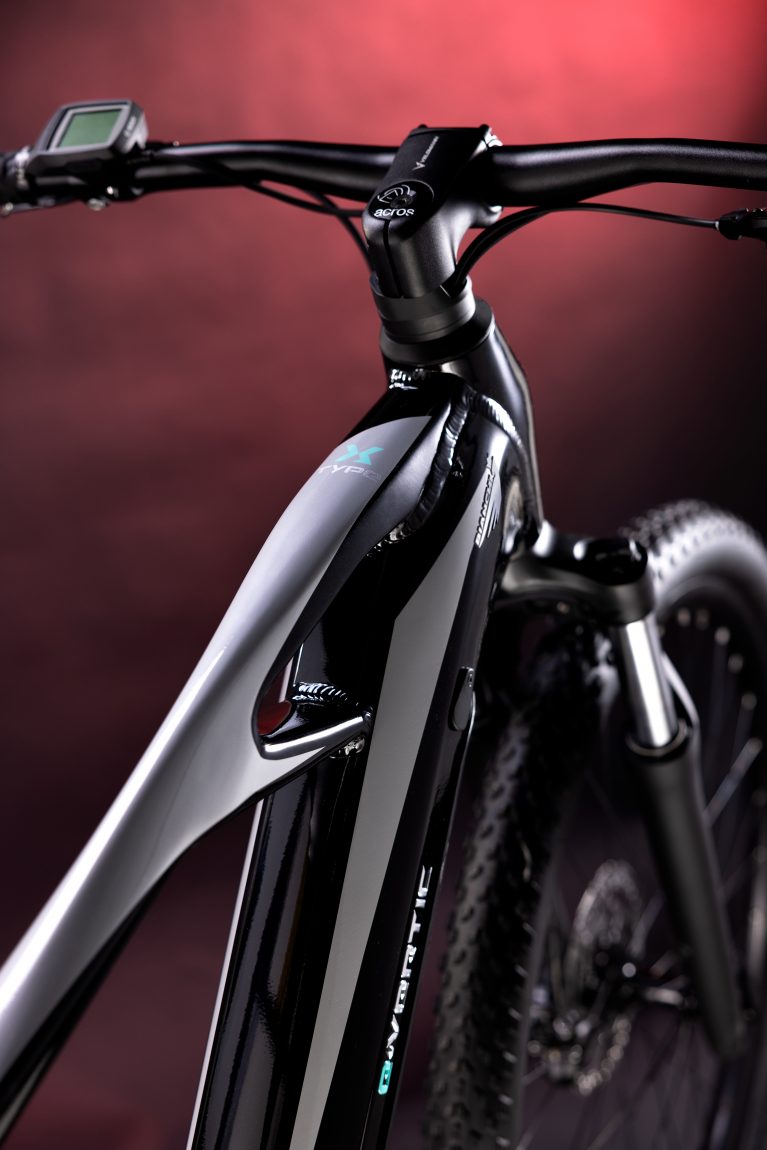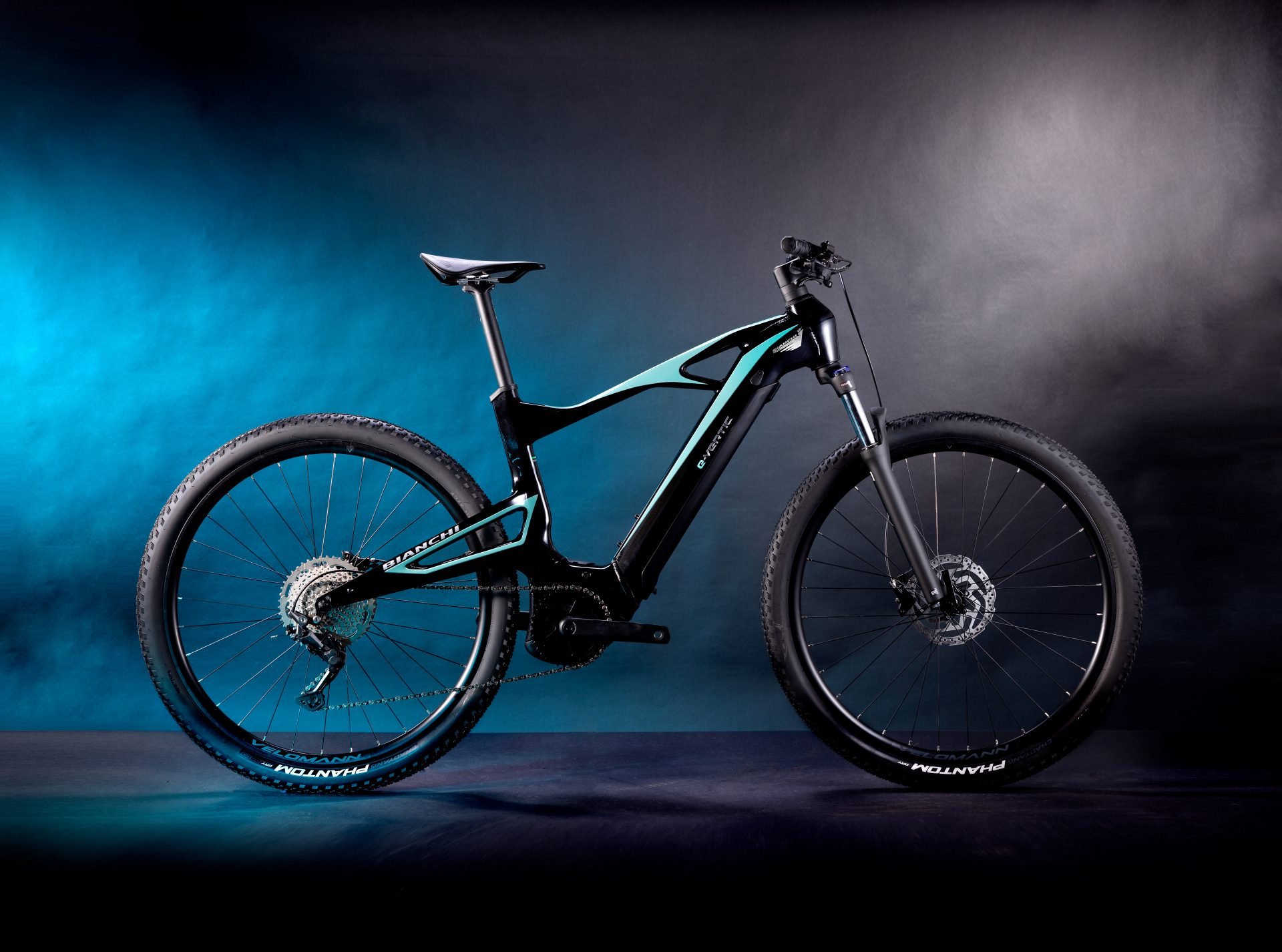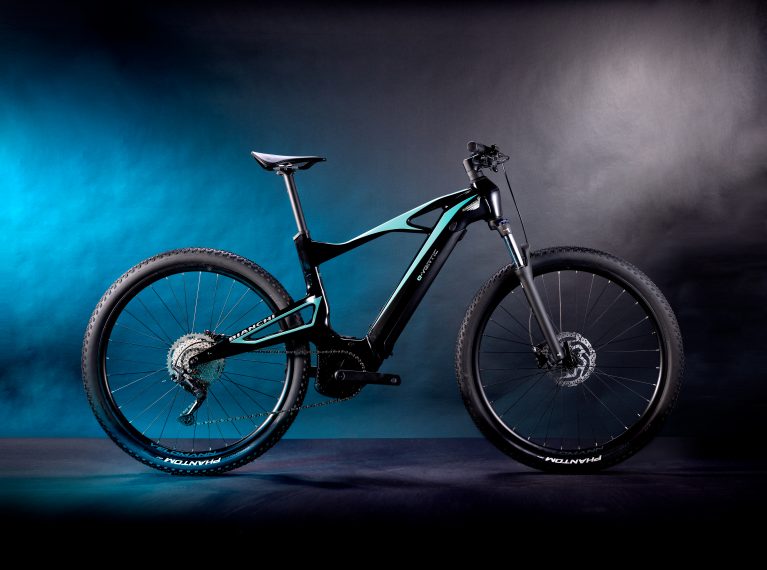 AN EXCURSION INTO NATURE
It may be a hardtail, but there's nothing cumbersome about the e-Vertic X-Type. The bike's front-end agility makes even the most technical passages of the course a breeze.
Stones, roots and other natural obstacles are the ideal terrain to test the performance of the e-Vertic X-Type, which takes plenty of cues from the full-suspension models in the range.
Featuring a 100mm travel front fork, 29er wheels and powerful 180mm disc brakes, Bianchi's engineers have developed a battery cover release mechanism for the e-Vertic X-Type that makes it even easier to re-charge your e-MTB ready for the next adventure.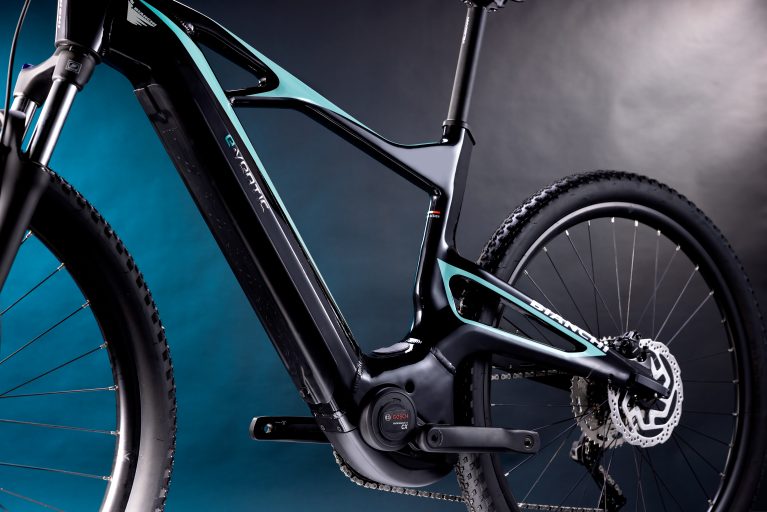 E-VERTIC
X-TYPE
E-Vertic X-Type is equipped with the Bosch Performance Line CX system and a 625 Wh battery for a range of up to 142 km. In addition, the battery can be recharged by 50% in about two hours, enough time to stop and take a break at the refuge and leave with the extra juice required to complete your excursion. The torque is 85Nm, which is extremely powerful for tackling obstacles in your path.
SEE THE BIKES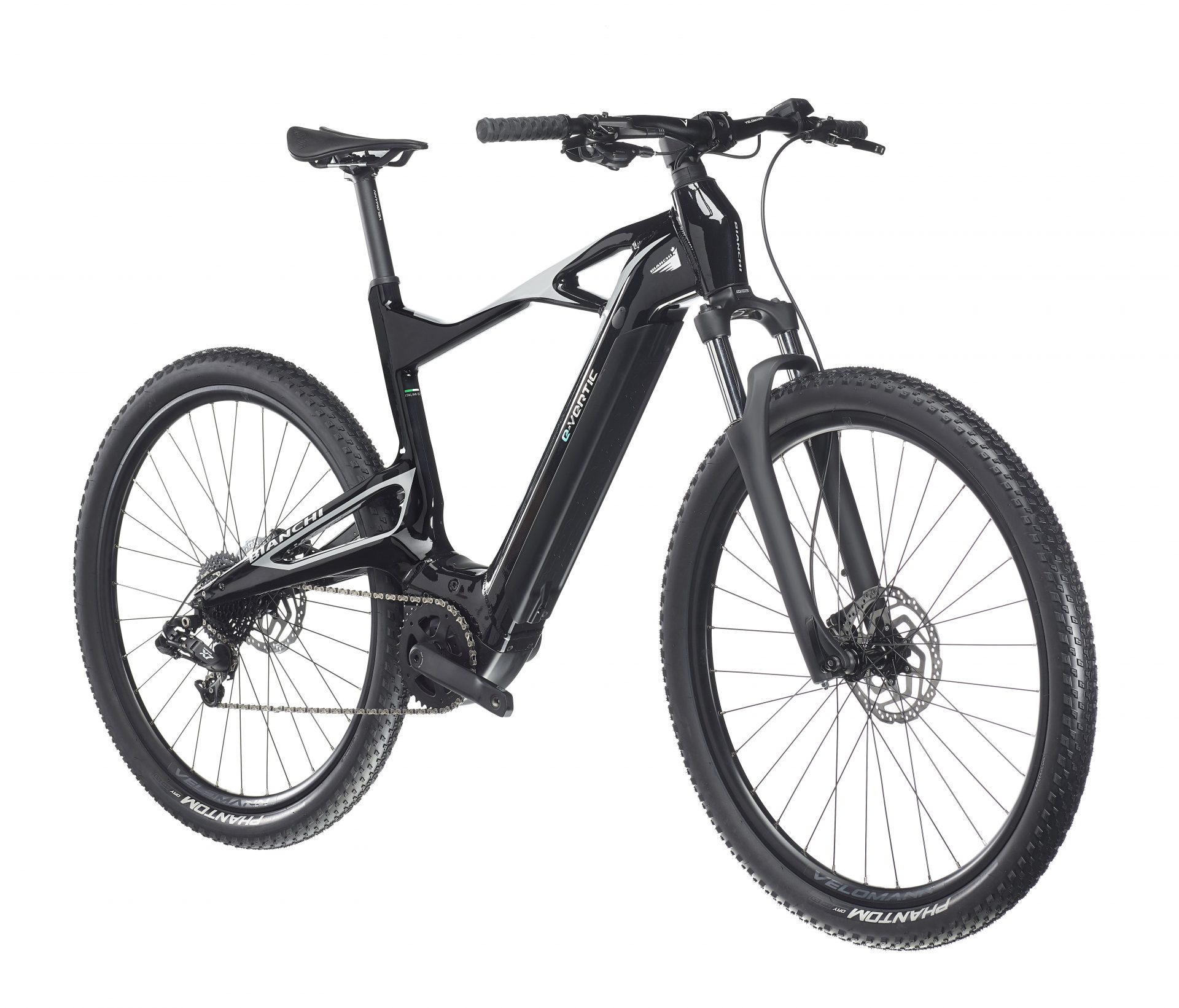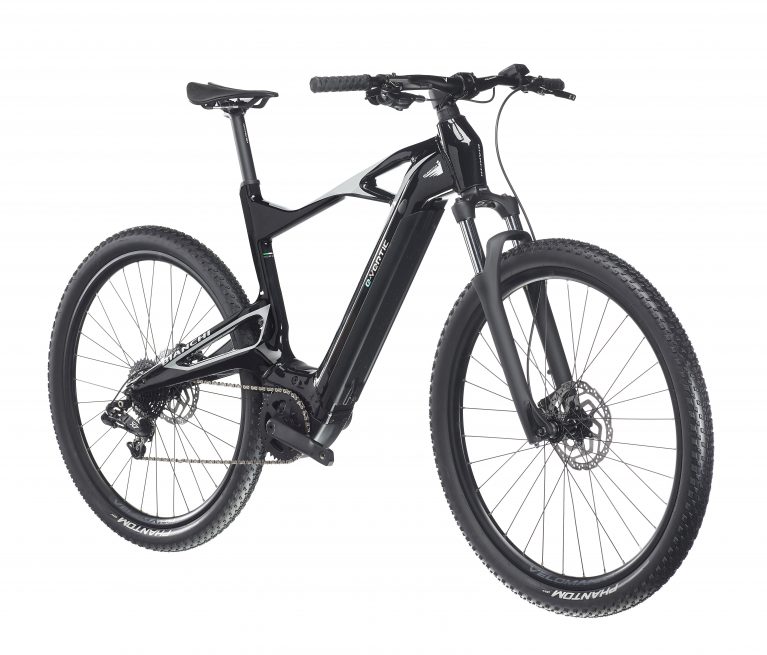 Size & Frame Geometry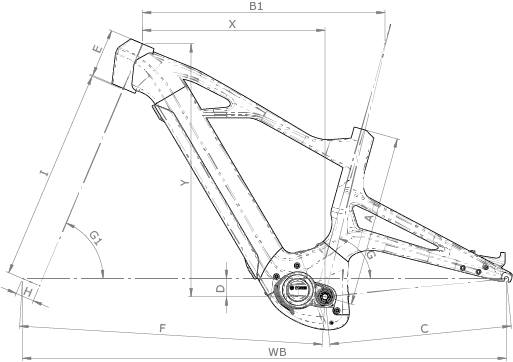 | SIZE | A | B1 | C | D | E | F | G | G1 | H | I | X | Y | WB |
| --- | --- | --- | --- | --- | --- | --- | --- | --- | --- | --- | --- | --- | --- |
| MD | 440 | 599 | 450 | 45 | 120 | 748 | 76.5° | 67° | 46 | 527 | 451 | 625 | 1195 |
| LG | 480 | 616 | 450 | 45 | 130 | 766 | 76.5° | 67° | 46 | 527 | 465 | 634 | 1213 |
| XL | 520 | 640 | 450 | 45 | 145 | 792 | 76.5° | 67° | 46 | 527 | 485 | 648 | 1239 |