E-Tourer
T-Tronik T-Type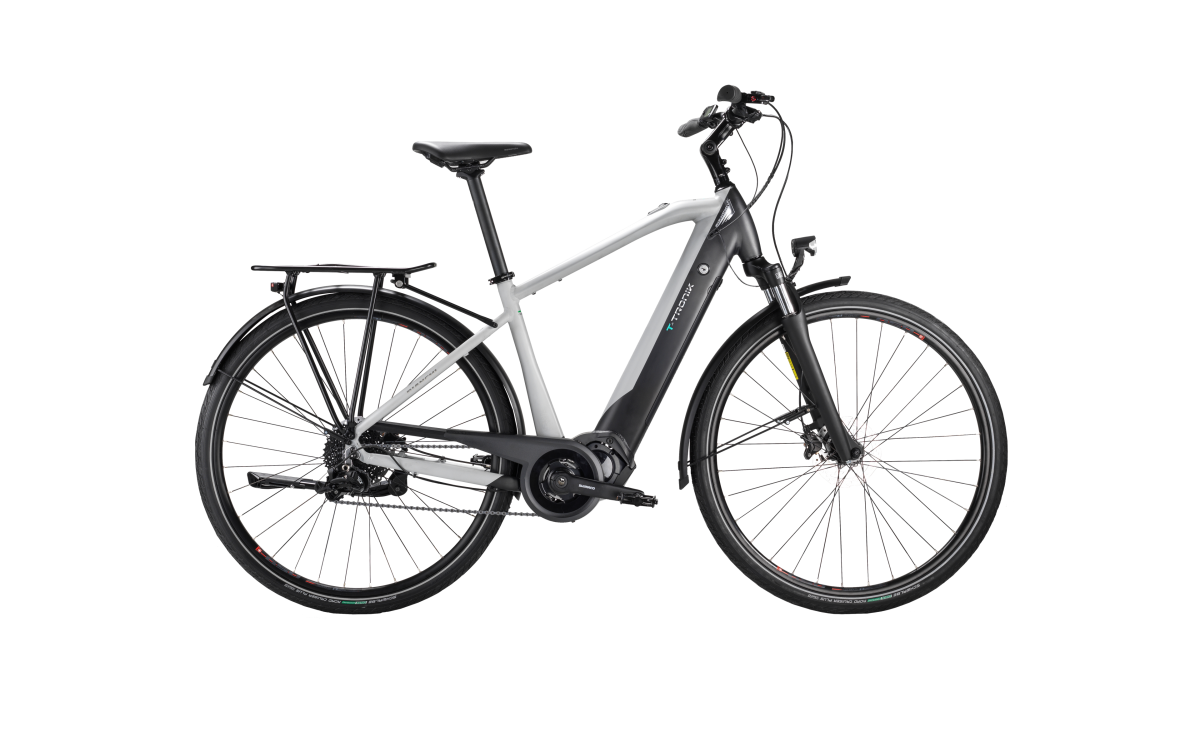 Battery
417Wh
Torque
60Nm
Autonomy
up to 95km
Discover the T-Tronik T-Type collection
EXPLORE FURTHER
Make everything simpler and feel the happiness grow inside. The useful, adaptable electric assistance of the T-Tronik makes your daily travel effortlessly easy, so you can focus on all the things that make you smile.
It's time to embrace easy.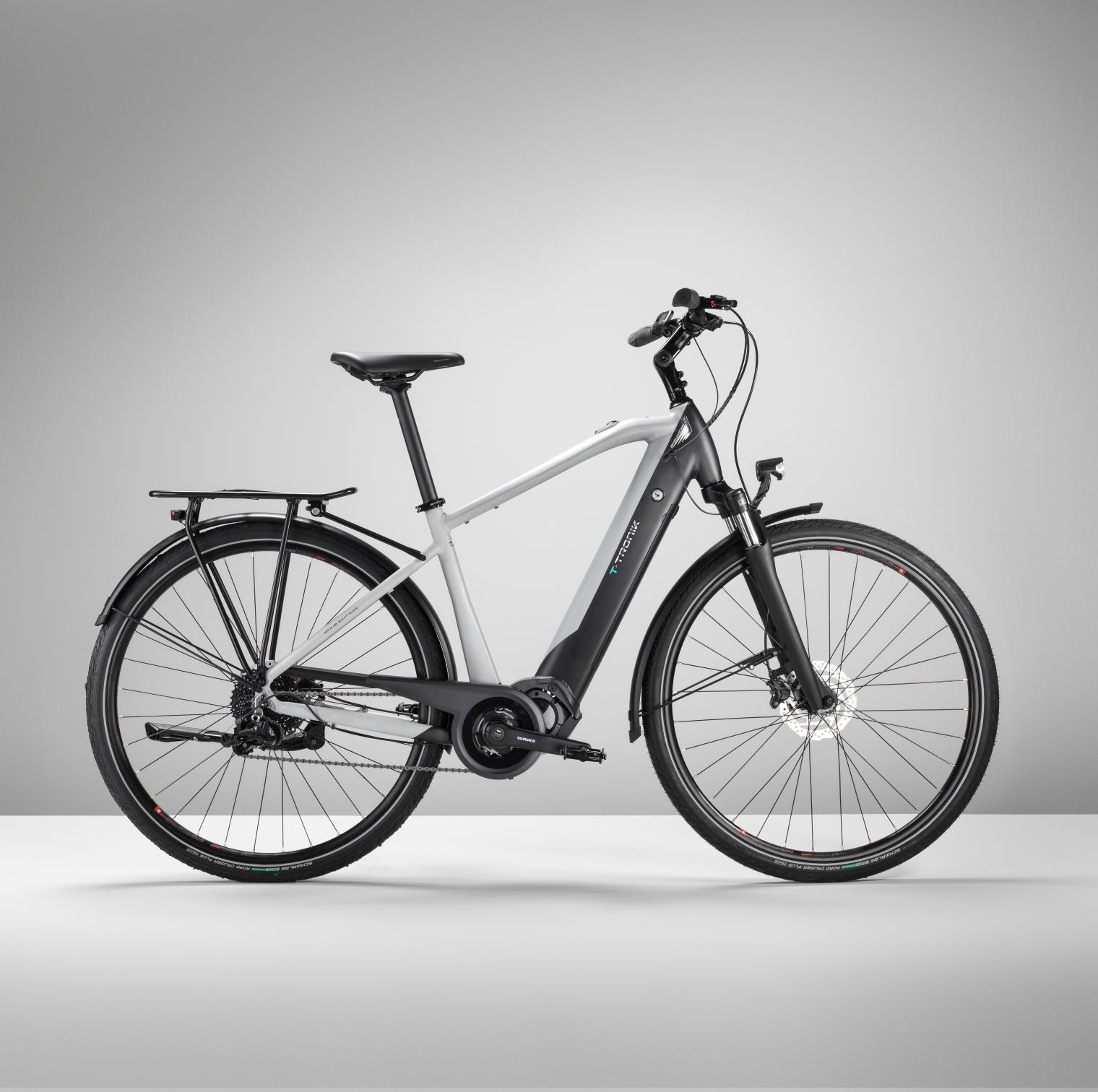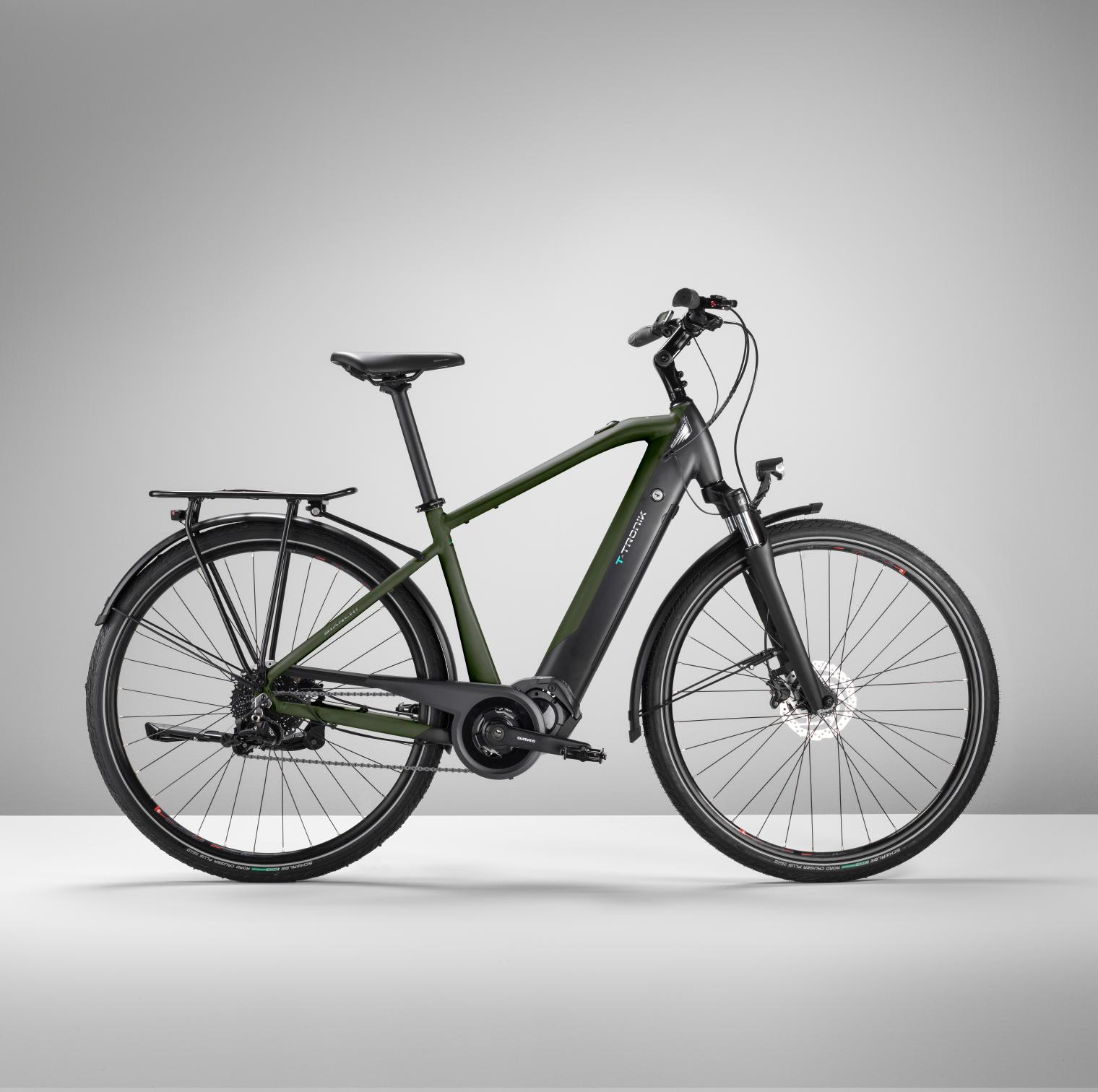 ENCOURAGE EXPLORATION
The Bianchi T-TRONIK T-TYPE is not limited to use in urban environments. This versatile bike is ideal for active riders who want to ride beyond city limits.
Adventures unfold easily with the T-Type thanks to the front suspension and capable tyres.
Ride in the city, on the white roads, and everything in between. With the rear luggage rack, you can ride with everything you need neatly packed away and unburdening you.
URBAN GREY: Urban Grey finds harmony with city walls and tarmac roads.
GREEN: Green version brings a touch of wild nature to your city bike.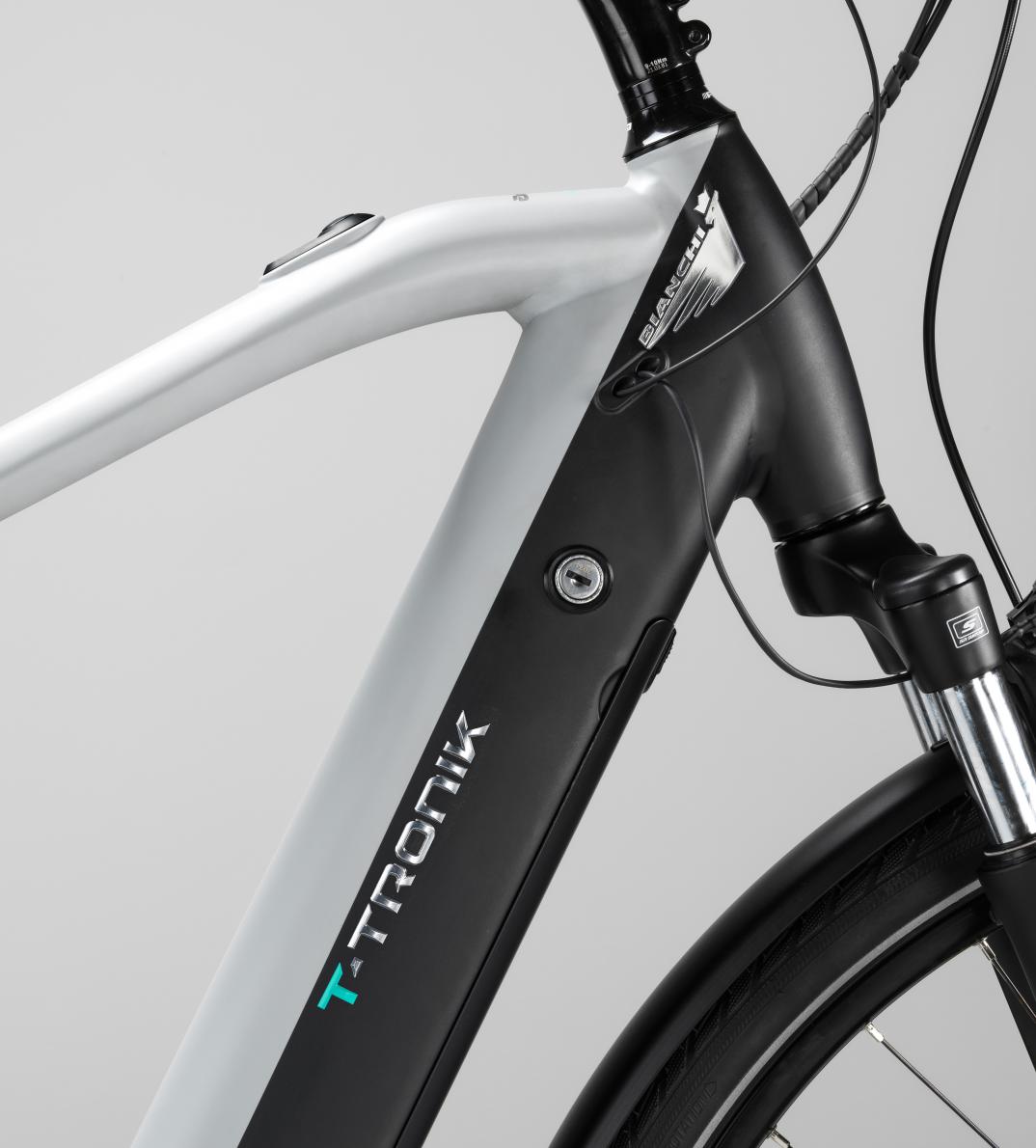 READY TO RIDE ANY TERRAIN
Suspension forks maintain a smooth ride, even on cobbles or uneven surfaces. Mudguards protect the bike and rider from dirt and water spray in poor weather.
TRANSPORT YOUR LUGGAGE EASILY
The rear carrier on the T-TRONIK bikes has a load capacity of up to 25kg, which is more than plenty for groceries or items needed for work.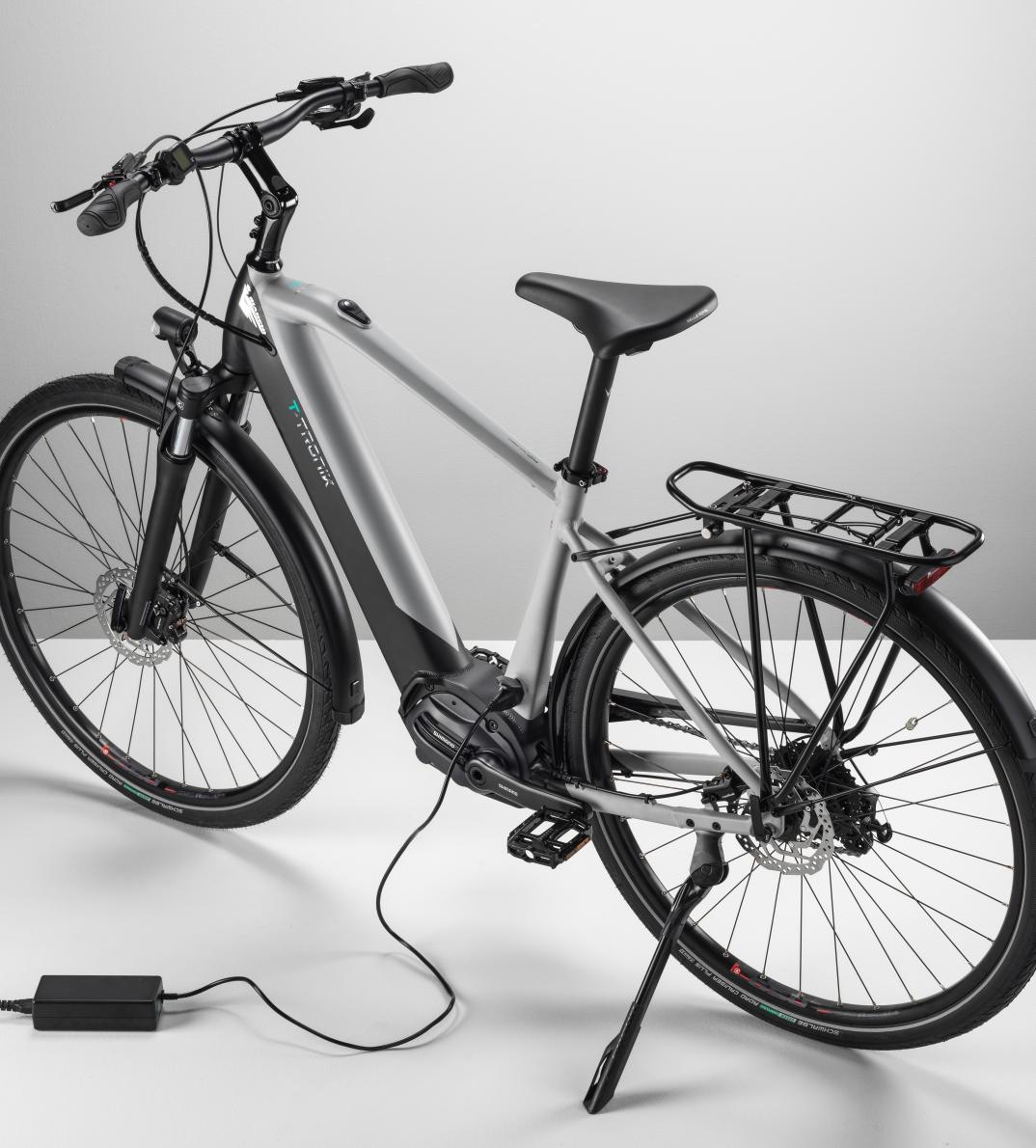 LONG-LASTING BATTERY TO POWER YOUR RIDES
The T-TRONIK range uses a premium Shimano STEPS E6100 motor, and a 250W Phylion 417Wh battery for an impressive range up to 95km. Powerful torque of up to 60Nm provides more than enough assistance for hills or setting off at junctions.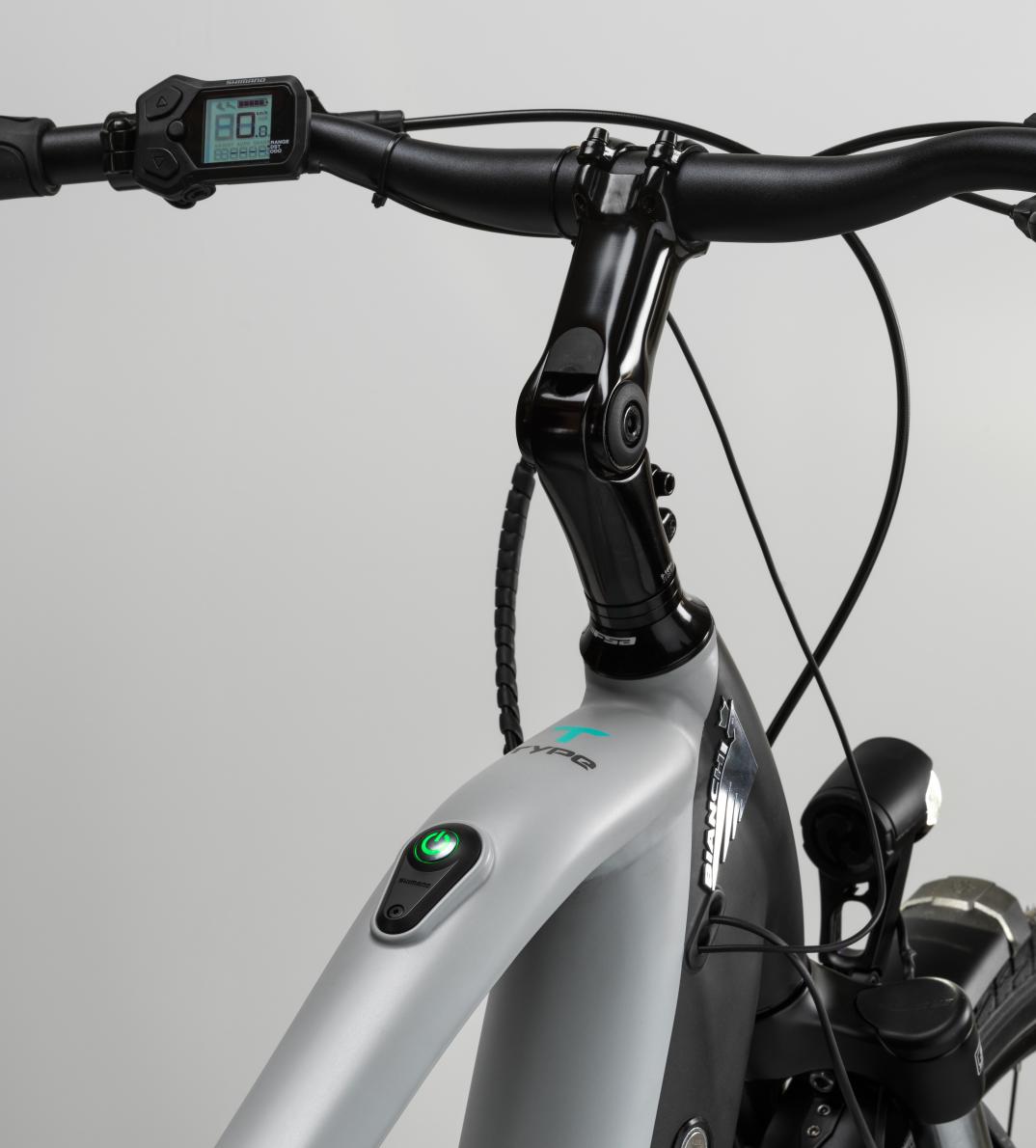 ADJUSTABLE HANDLEBAR
The adjustability of the stem allows you to find the perfect riding position for ultimate comfort in the saddle.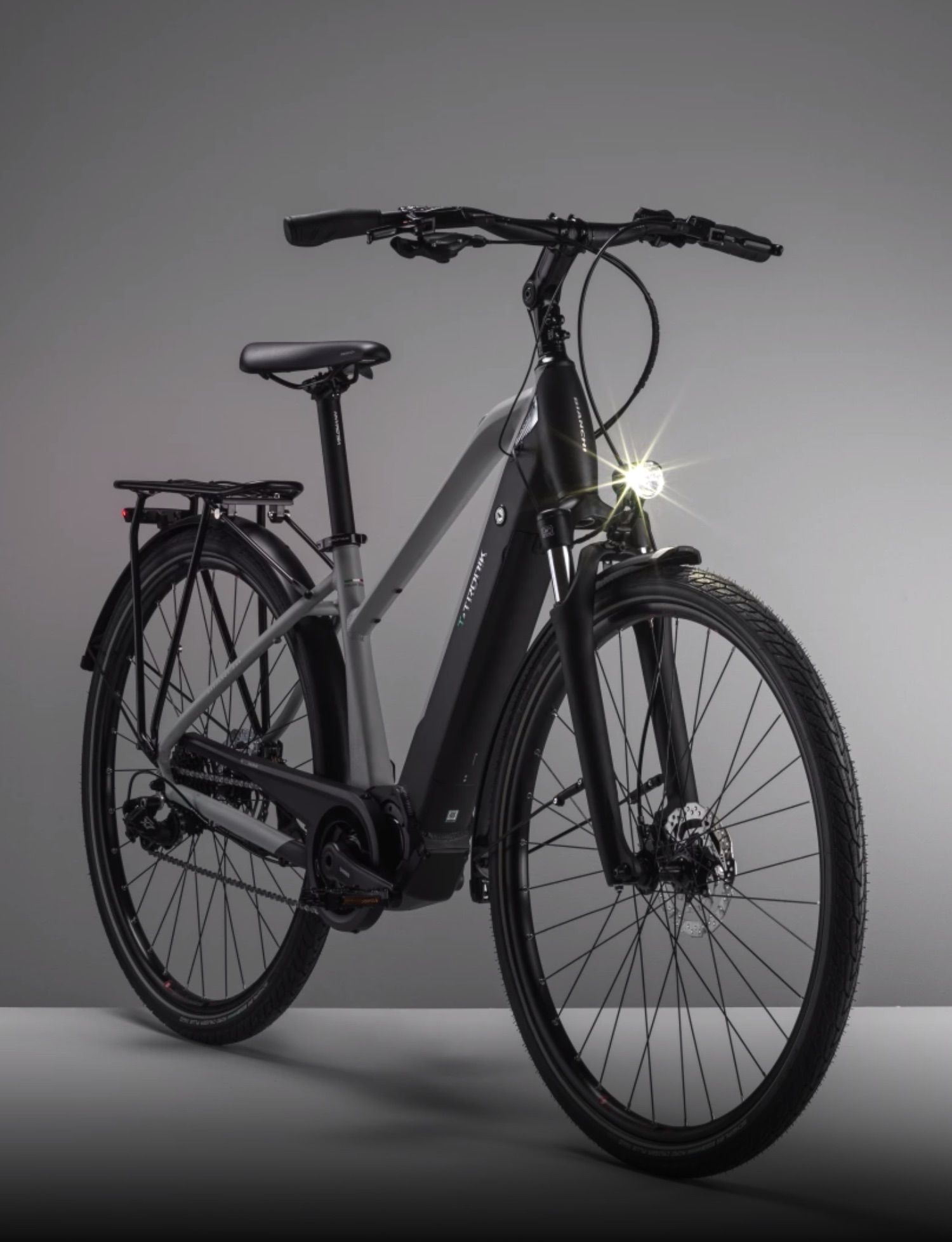 BE SEEN WITH BUILT-IN LIGHTS
A 100-lumen front light drastically improves visibility on the roads, with the light visible up to 400 metres away. The rear light is visible up to 500 metres away for safety.
Designed for
A person who chooses a versatile bike to stay active both during the week and at the weekend.
Riding Conditions
Riding on paved and unpaved roads with drops of less than 15 cm.
Discover the T-Tronik T-Type collection