26 March 2021
New Specialissima delivers first World Tour success
---
BikeExchange's Esteban Chaves flew towards glory in the Vuelta a Catalunya stage 4 uphill finish, Grace Brown and Oltre XR4's enjoyed first Women's World Tour joy at Classic Brugge-De Panne.
The new Specialissima took its first World Tour success on March 25th, 2021, flying towards glory with Team BikeExchange's Colombian climber Esteban Chaves. On Thursday, March 25th, 2021, Chaves soloed to win the Vuelta a Catalunya stage 4, 166,5 km from Ripoll to Port Ainé, attacking with seven kilometres to go. Making the most of the lightweight and climbing efficiency of the new Specialissima, Chaves kept a high pace throughout his uphill effort, taking a memorable victory for him, Team BikeExchange and Bianchi.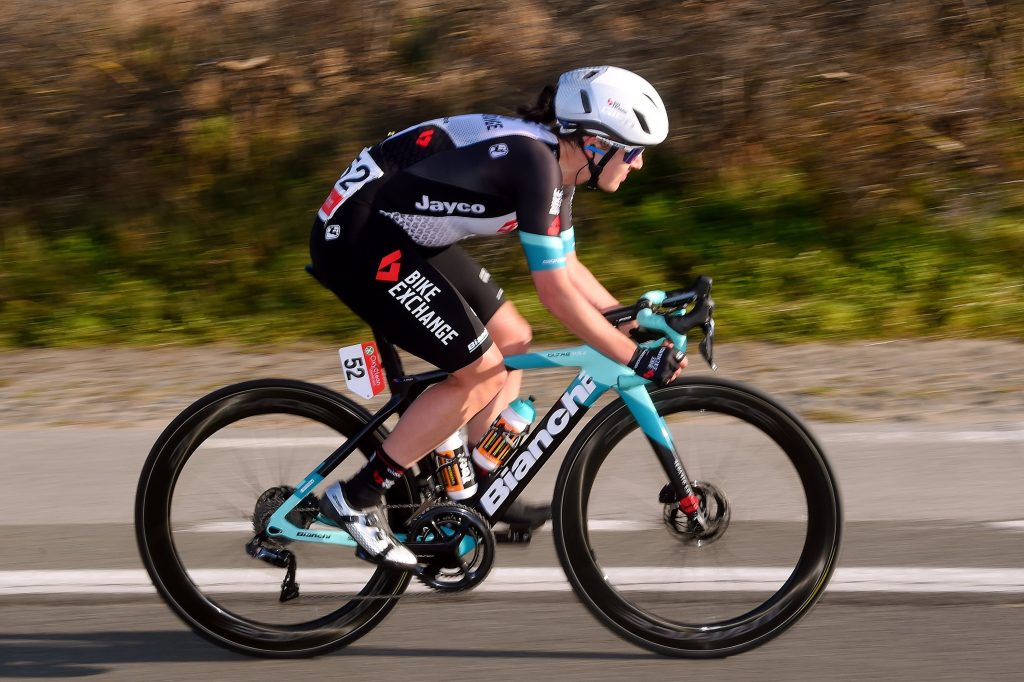 At the same time in Belgium, Grace Brown completed a perfect day by shining the well-known qualities of Oltre XR4, winning the Classic Brugge-De Panne, 158,8 km from Brugge to De Panne. Brown's feat was also a milestone, marking Bianchi's first ever victory in the Women's World Tour, having inaugurated its collaboration with Team BikeExchange Women in the 2021 season.
Once again, Oltre XR4 shone with its superbly rigid frame with reactive handling, thanks to the Bianchi CV system, and its aero performance, making it the ideal bike for sprints, breakaways and hilly courses. A serial winner in the Men's World Tour, Oltre XR4 showed to hold up its reputation in the Women's peloton as well.
Thursday, March 25th, 2021, was a day to remember for Bianchi and Team BikeExchange, whose partnership keeps developing towards greater achievements on the road, as well as in their marketing and communication goals.
Related News