4 October 2022
Bianchi to be at "Il Lombardia" for a race weekend
---
The last big weekend of the road season will be underscored by Bianchi at Il Lombardia on Saturday, October 8 and at the Gran Fondo Il Lombardia on Sunday, October 9. Visitors will have the chance to admire Bianchi Reparto Corse's top models: the Specialissima and the Oltre XR4 in Como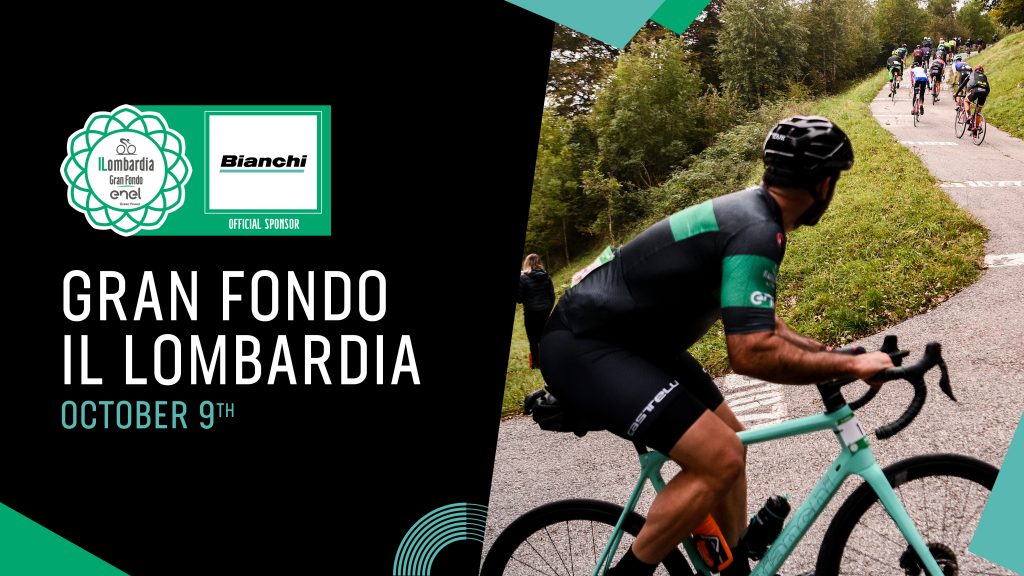 The last big classic of the road cycling season is coming up, and Bianchi is ready to make the Il Lombardia weekend even more unforgettable.
On Saturday, October 8, Bianchi will be in Como, in the centre of the Gran Fondo Il Lombardia exhibition area in Viale Giancarlo Puecher, where the Italian brand will be showing the main Reparto Corse models. Among them will be the aero Oltre XR4 and the all-rounder Specialissima, the bike that combines lightweight and rigidity to meet the needs of the most demanding riders.
Bianchi is the official sponsor of this event dedicated to professionals and amateurs on the roads that have become legend, among them the iconic climbs of Muro di Sormano and Madonna del Ghisallo. After admiring the endeavors of the World Tour's most celebrated athletes, participants and fans will have the chance to challenge themselves on the same roads as the pros on Sunday October 9th.
Related News