Bianchi x Coppi100
---
Celebrating the 100th anniversary of Fausto Coppi's birth with a limited edition T-Shirt
September 15th is a special day for the cycling community. On that day 100 years ago, cycling icon Fausto Coppi born. On the occasion, Bianchi has released a limited edition T-shirt capsule collection, designed for the "Champion of the Champions", who rode Bianchi throughout his career carrying the dreams of a bruised post-war Italy.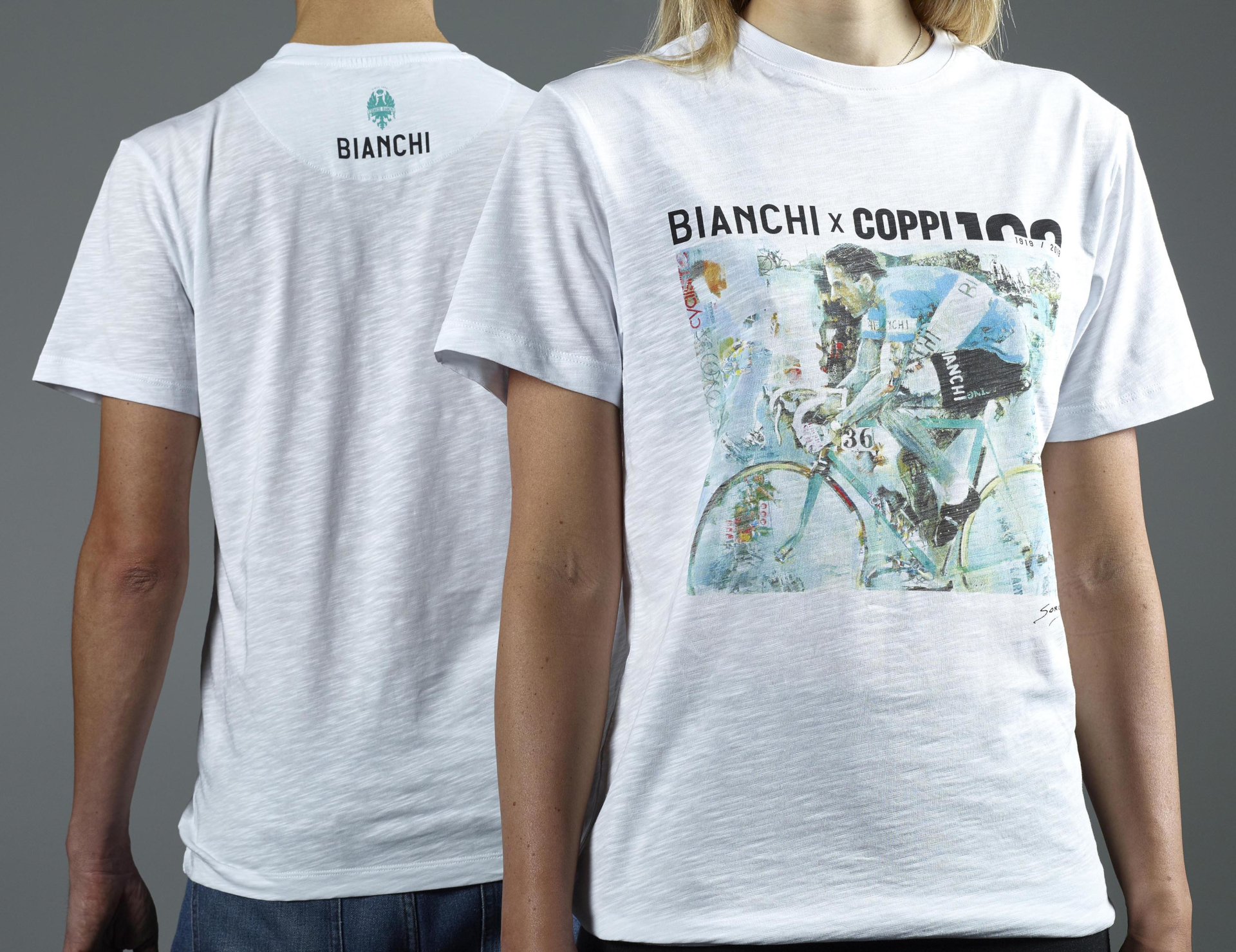 Complemented by a custom logo designed by Bianchi, offered in a dedicated presentation box, the T-shirt capsule features an original artwork by Miguel Soro. Soro is a Spanish artist who has painted many of the great cyclists of the past century, all in his own inimitable style. His practice involves the combination of paint and paper collage, to create a unique, almost tactile quality to the work. The design he produced for us on the Coppi 100 T-shirt is a complete original – never seen before.
This T-shirt pays homage to sporting heritage, without letting that overwhelm the design. It represents a stylish, wearable item – even for those not passionately dedicated to cycling. The material used is 100% cotton, for a light and breathable feeling against the skin – ideal for wear in a social, off-the-bike setting.
A copy of the cover of La Gazzetta dello Sport celebrating Coppi's astonishing solo ride from Cuneo to Pinerolo in the 1949 Giro accompanies the T-shirt. By any standards, Fausto Coppi was a remarkable rider and an extraordinary man.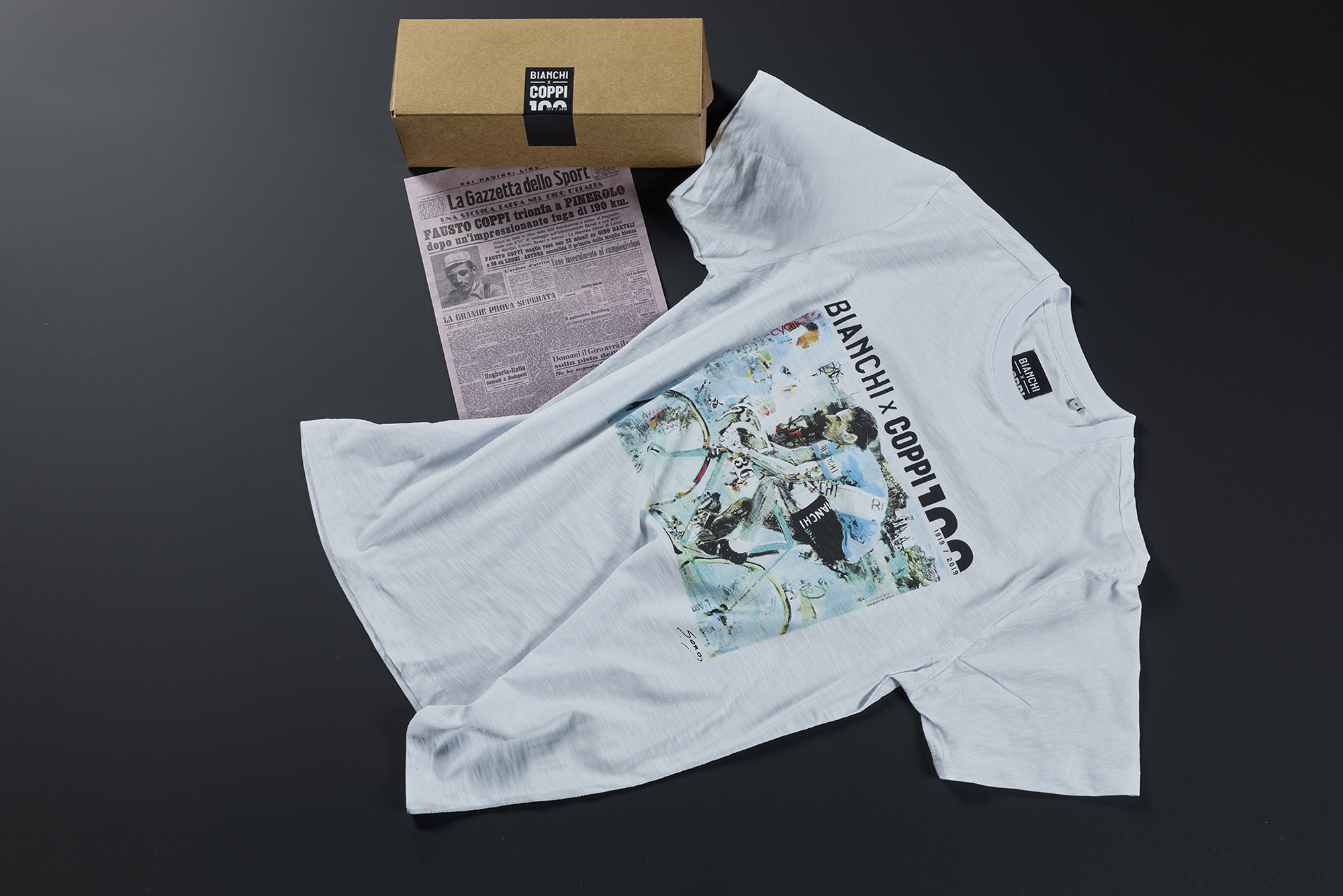 The Bianchi-Coppi 100 T-shirt celebrates the legacy of ll Campionissimo – his life, his victories and his heritage. The numbers of this capsule collection are strictly limited.
The Coppi 100 Capsule Collection will be distributed globally through Bianchi's global retail network, and is already available in the e-store on the Bianchi official website.