E-Tourer
e-Omnia T-Type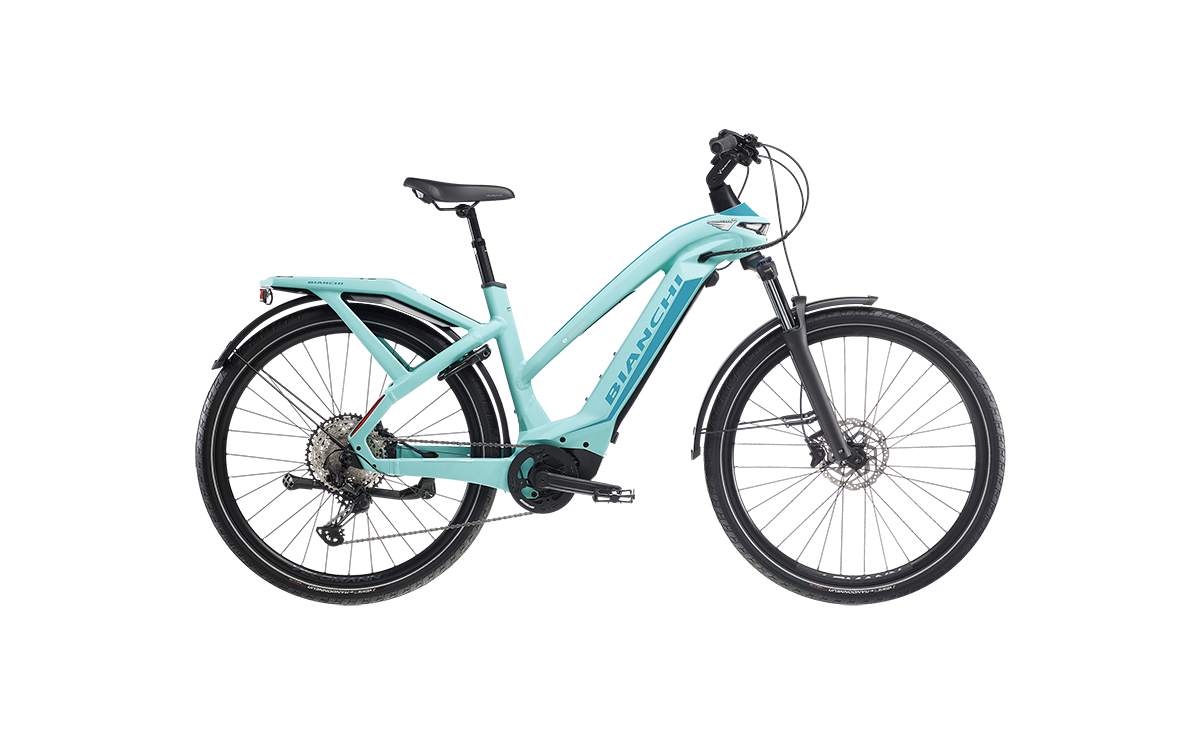 Battery Options
500 Wh/ 625Wh
Torque
85Nm
Autonomy
up to 195km with dual battery
Discover the e-Omnia T-Type collection
AROUND THE CITY WITH STYLISH EASE
The e-Omnia T-Type is a utilitarian e-bike designed to be the first choice for fitness, commuting, or just riding for pleasure.
With front suspension and some intelligent design features, it can handle anything from smooth asphalt to light gravel.
The T-Type is avaiable with standar frame and also with step-trhough frame, with both frames engineered using gravity casting technology for frame stiffness and a sleek finish.
The Bosch motor unit comes with a couple of extra features, with an integrated display in the stem, as well as the choice to run a belt drive with Shimano Nexus internal hub. The belt drive lowers maintenance and cuts out noise, two key considerations for a utility e-bike.
E-OMNIA T-TYPE: SAFETY IS VISIBLE
The e-Omnia platform harnesses pioneering technology to improve the user's experience. Integrated lights at the front, sider and rear are a key feature of e-Omnia T-Type, allowing the rider to see and be seen everywhere. The integrated front and rear lights put out 40 Lux, for an impressive visibility-range of 100 metres, and visibility to others at 500 metres.
Designed for
A sporty person who uses a versatile bike to move around the city but also for fitness workout and tourism during the weekend.
Riding Conditions
Riding on paved and unpaved roads with drops of less than 15 cm.
Discover the e-Omnia T-Type collection