E-Tourer
e-Omnia FT-Type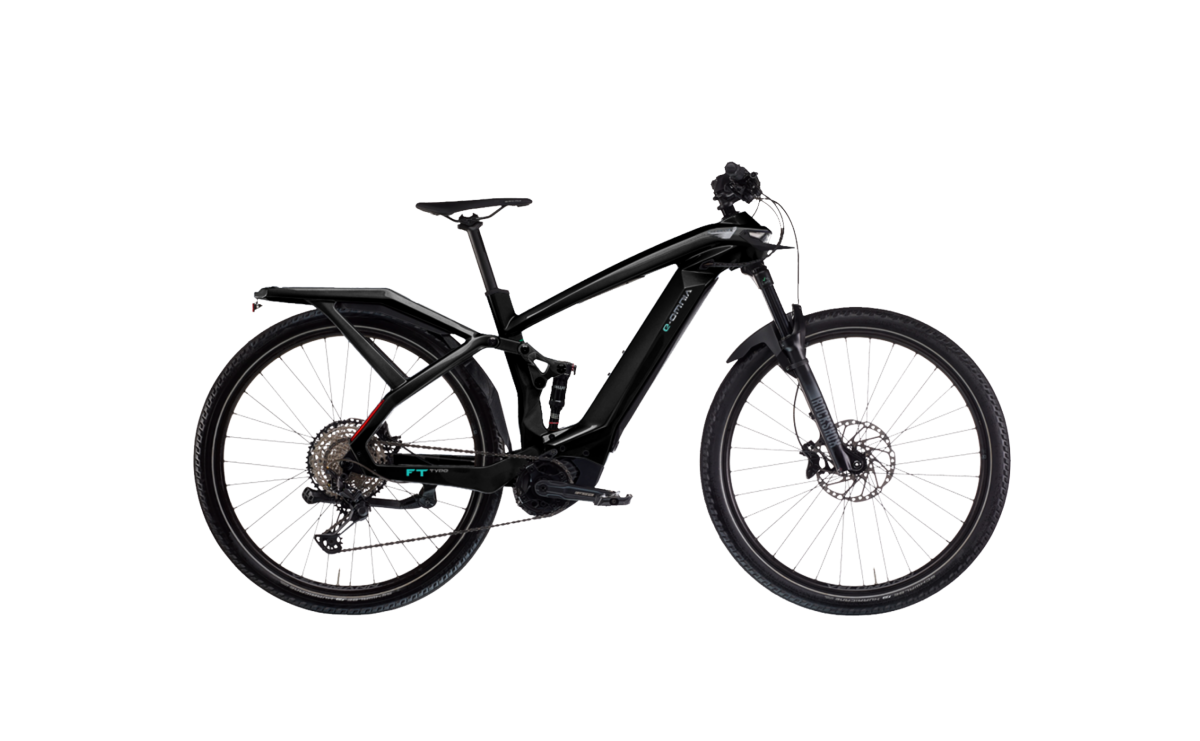 Battery Options
500 Wh/ 625Wh
Rear Travel
100 mm
Autonomy
up to 142km
Discover the e-Omnia FT-Type collection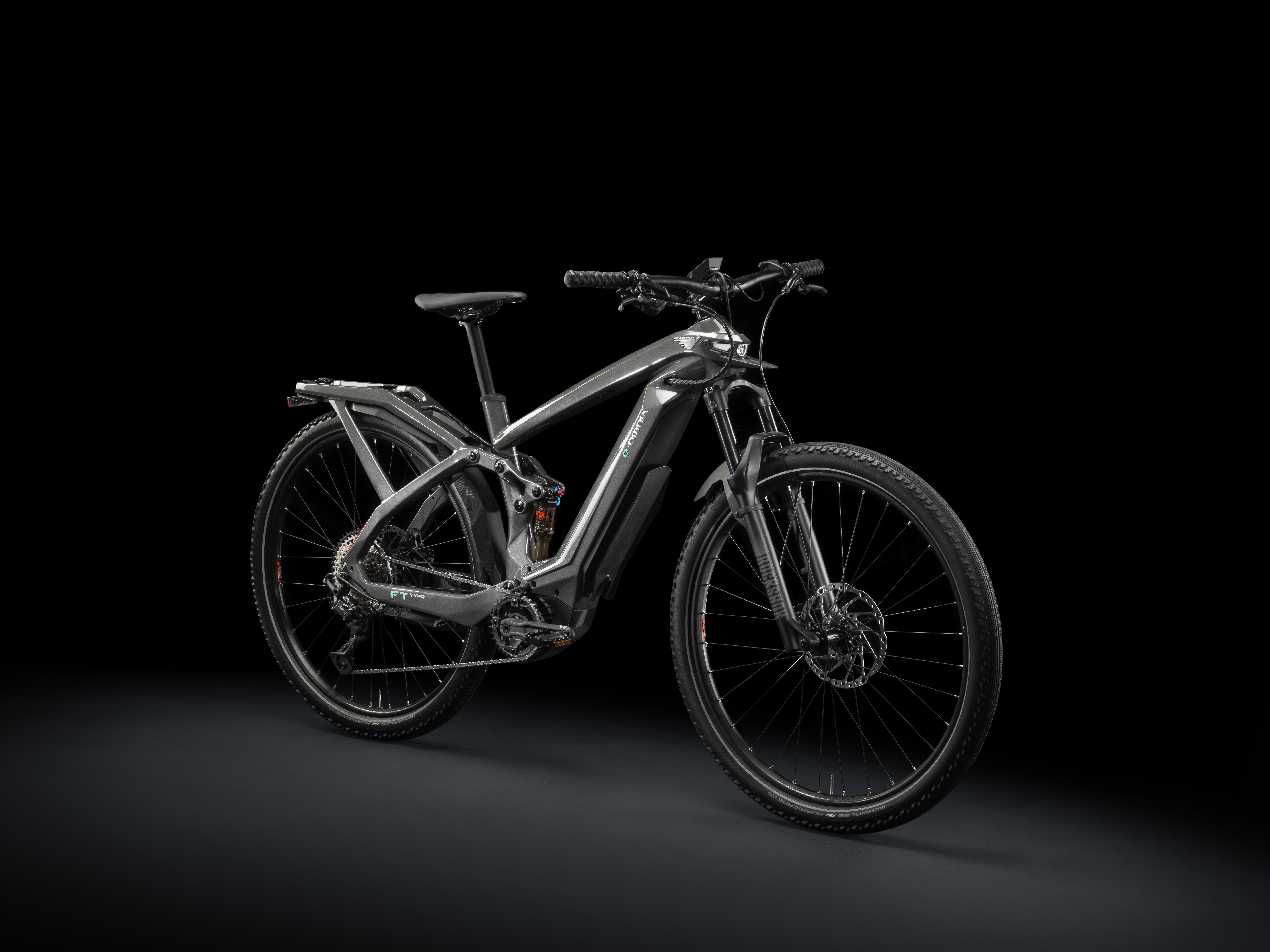 BEYOND THE CITY LIMITS
The FT-Type is a stylish, versatile full-suspension tourer bike for on and off-road. It's designed to completely meet the needs of weekend trekkers and city riders – and then go a little bit further.
The FT-Type frame boasts an impressive 100 millimetres of rear travel, to go along with the 120mm at the front. One of the key features of the FT-Type is its specifically designed rear carrier system, which is integrated with the frame and comes equipped with hooks for panniers and a child seat.
So the e-Omnia FT-Type can be a touring bike, a commuting tool or the school bus – or all three in the same week. The rider is protected from any dirt or dust that is kicked up by integrated mudguards.
The rider with the Bosch Performance Line CX Motor unit can rely on the FT-Type to supply all the assistance they need on weekend escapes, rides across the city, or even exploring new gravel roads with friends.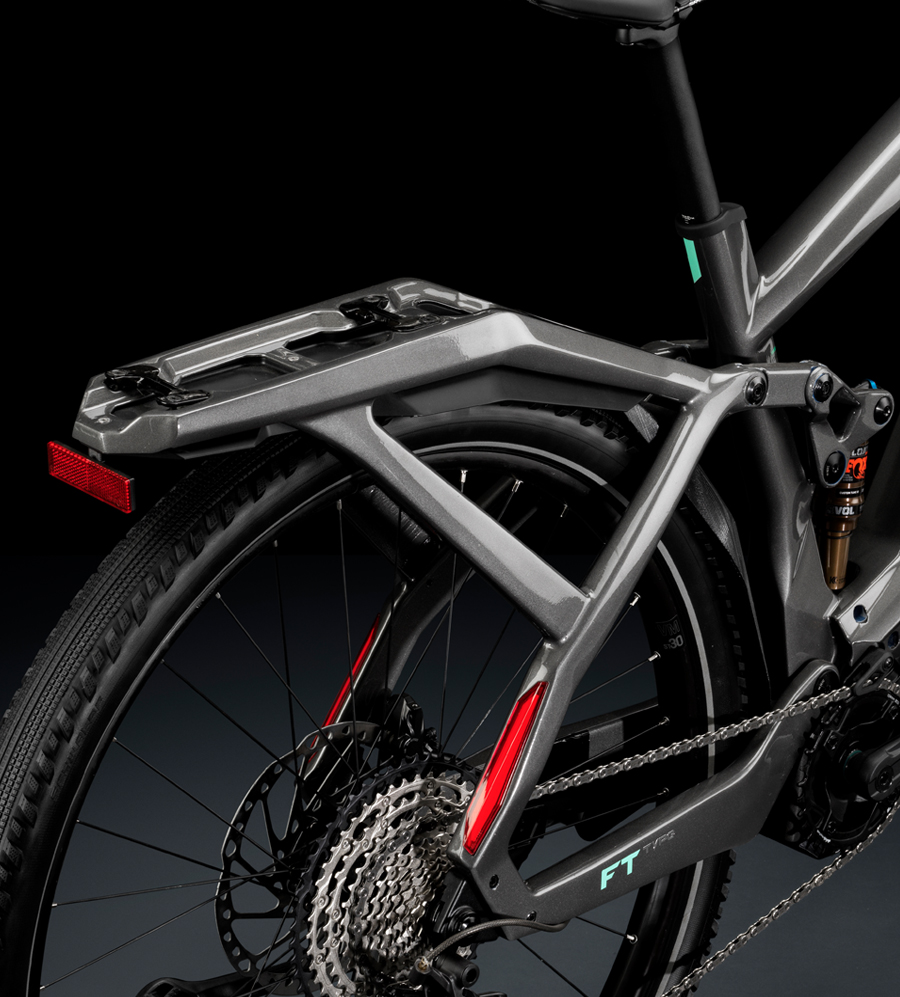 E-OMNIA FT-TYPE: SAFETY IS VISIBLE
The e-Omnia platform harnesses pioneering technology to improve the user's experience. Integrated lights at the front, sider and rear are a key feature of e-Omnia FT-Type, allowing the rider to see and be seen everywhere. The integrated front and rear lights put out 40 Lux, for an impressive visibility-range of 100 metres, and visibility to others at 500 metres.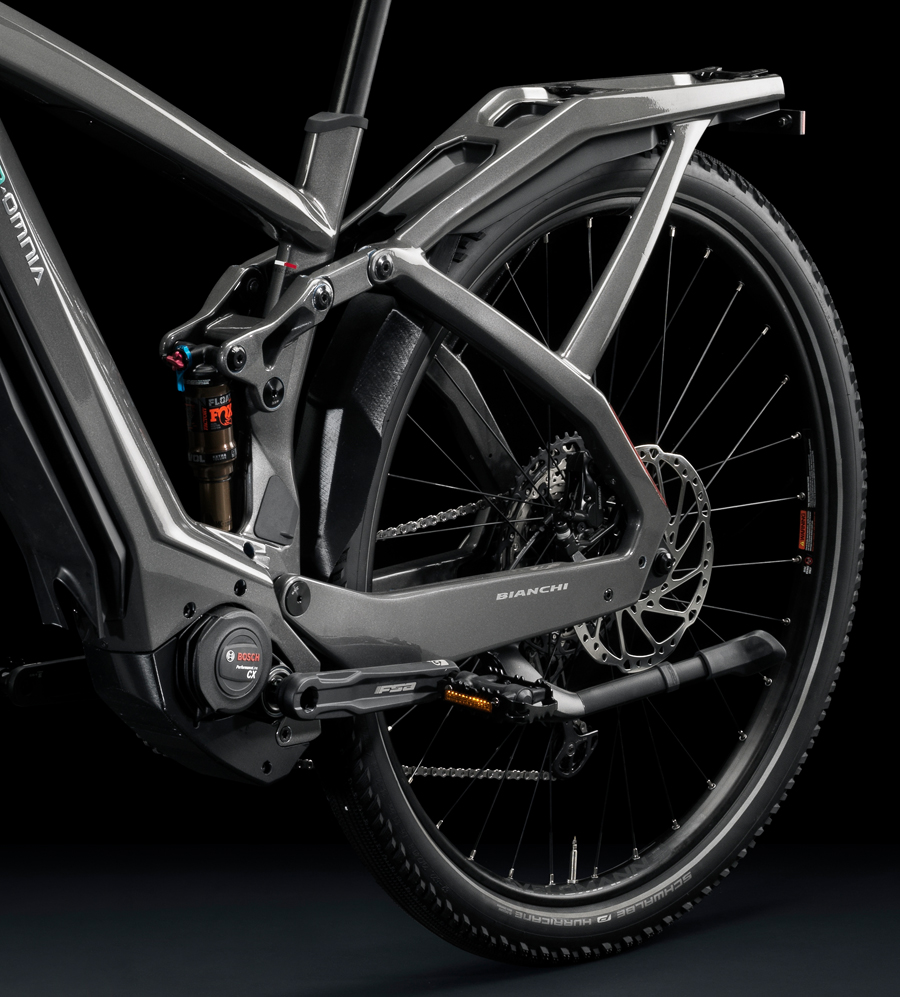 TOURER TECHNOLOGY
The four-piston caliper brakes, which come as standard, increase the e-bike's stability, manoeuvrability and provide more stopping power.
The all-terrain tyres really make it an all-round bike, so expeditions are only limited by the rider's sense of adventure.
Designed for
Active person who chooses the versatility of a full suspension bike to add comfort on any on and off roads rides.
Riding Conditions
Riding on paved and unpaved roads with drops of less than 15 cm.
Discover the e-Omnia FT-Type collection