E-MTB
e-Omnia FX-Type
Battery
500 Wh/ 625Wh
Torque
85Nm
Rear Travel
150mm
Discover the e-Omnia FX-Type collection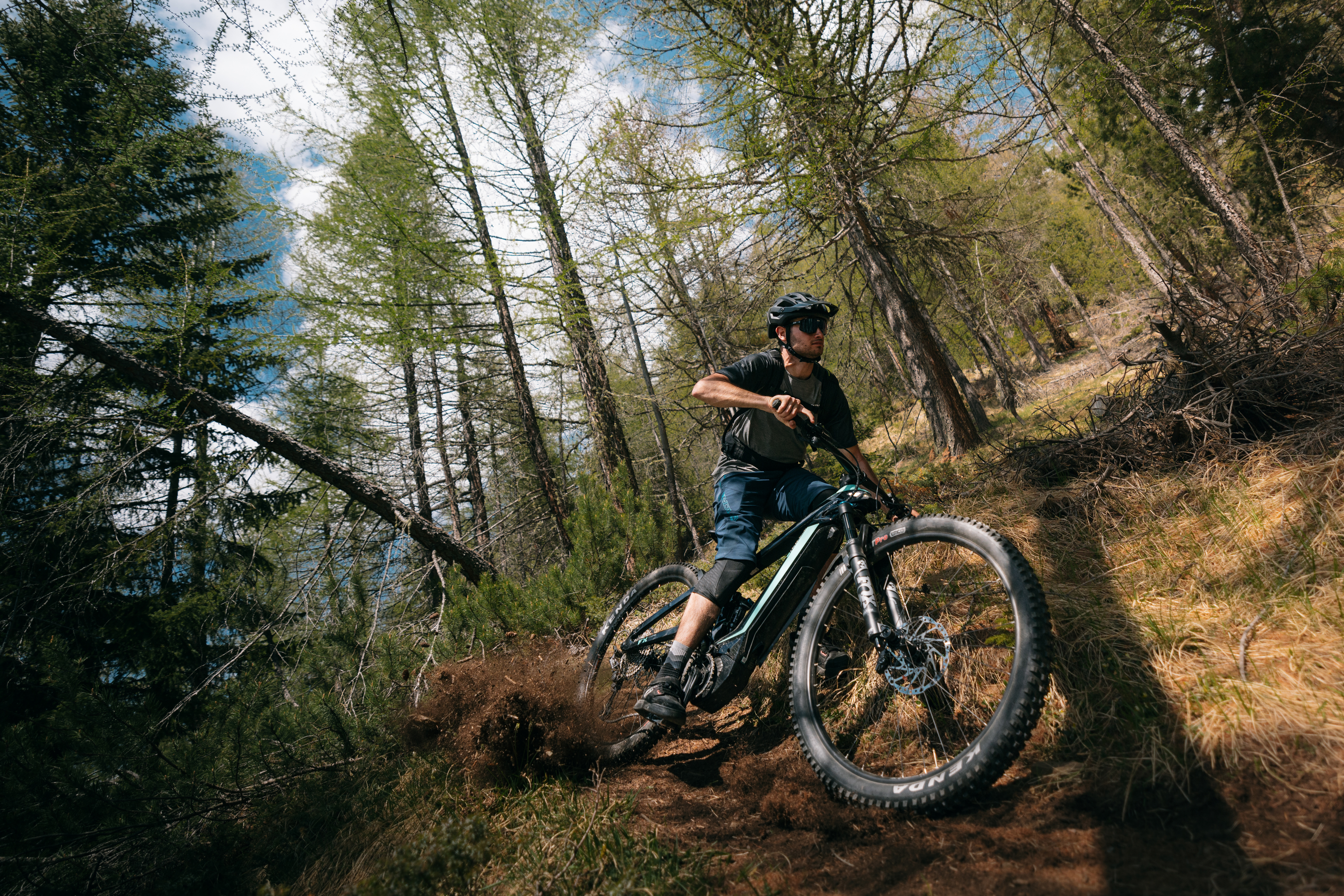 NOW YOU CAN SHRED LONGER AND HARDER
The e-Omnia FX-Type is is the most capable mtb model in the e-Omnia platform. It is designed for expert riders who love to shred trails and seek out fun on two wheels. The full-suspension frame, 150 millimetres of travel and 29-inch wheels, make the FX-Type perfect for challenging adventures, with all the drops, switchbacks and berms the rider can find.
With the powerful battery, the enjoyment just lasts longer.
The frame of the FX-Type is built for 29er wheels and full suspension. The asymmetrical swing arm prevents chainstay damage and any annoying noises that may happen when the chain hits the frame. It has a super clean look, thanks to its fine, gravity-cast finish and integrated seatpost clamp. Mudguards have been integrated on the head tube, crown of the fork, under the downtube and along the back of the seat tube – so you don't need to worry about being able to handle muddy trail conditions.
The Bosch Performance Line CX Motor unit with 250 watts and 85 Newton-metres of torque is a powerful motor for challenging riding. Its four assistance levels, Eco, Tour, eMTB and Turbo, cater for a wide range of riding styles. The Bosch's integrated 625 Kilowatt-hour battery has an approximate charging time of two hours for half a charge and 5 hours for a full charge.
Whichever option the rider chooses, the FX Type packs enough torque to help them up the steepest climbs, as well as the kind of battery life that will keep them out on trailhead from dawn until dusk.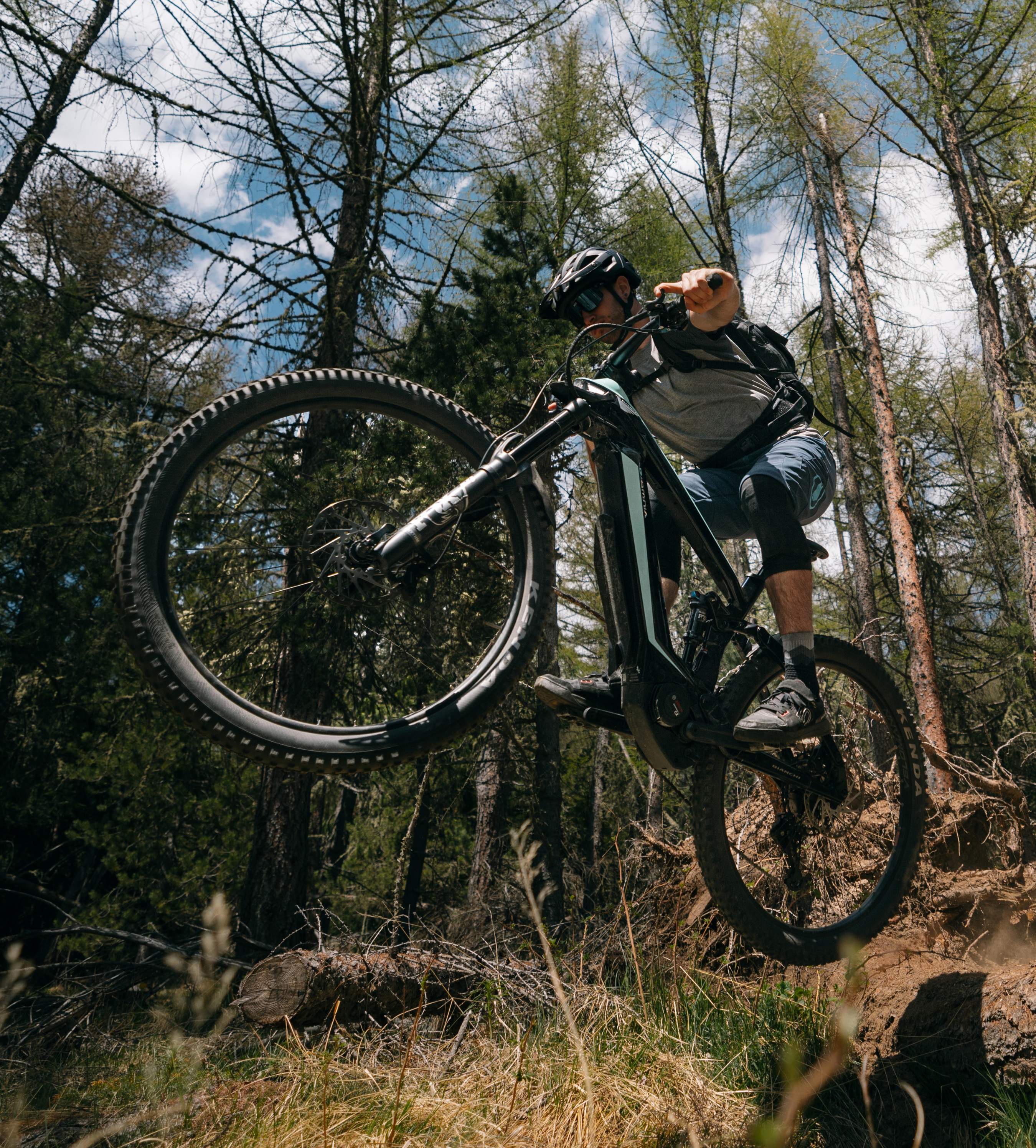 EXCEED YOUR WILDEST EXPECTATIONS
The specs of the FX-Type reinforce its position as a superb full-suspension e-mountain bike. Four-piston caliper brakes are fitted as standard. This feature increases safety by giving the rider better stability, stopping power and manoeuvrability when they are on tricky terrain. Not to mention fine control over the exact amount of braking at any moment.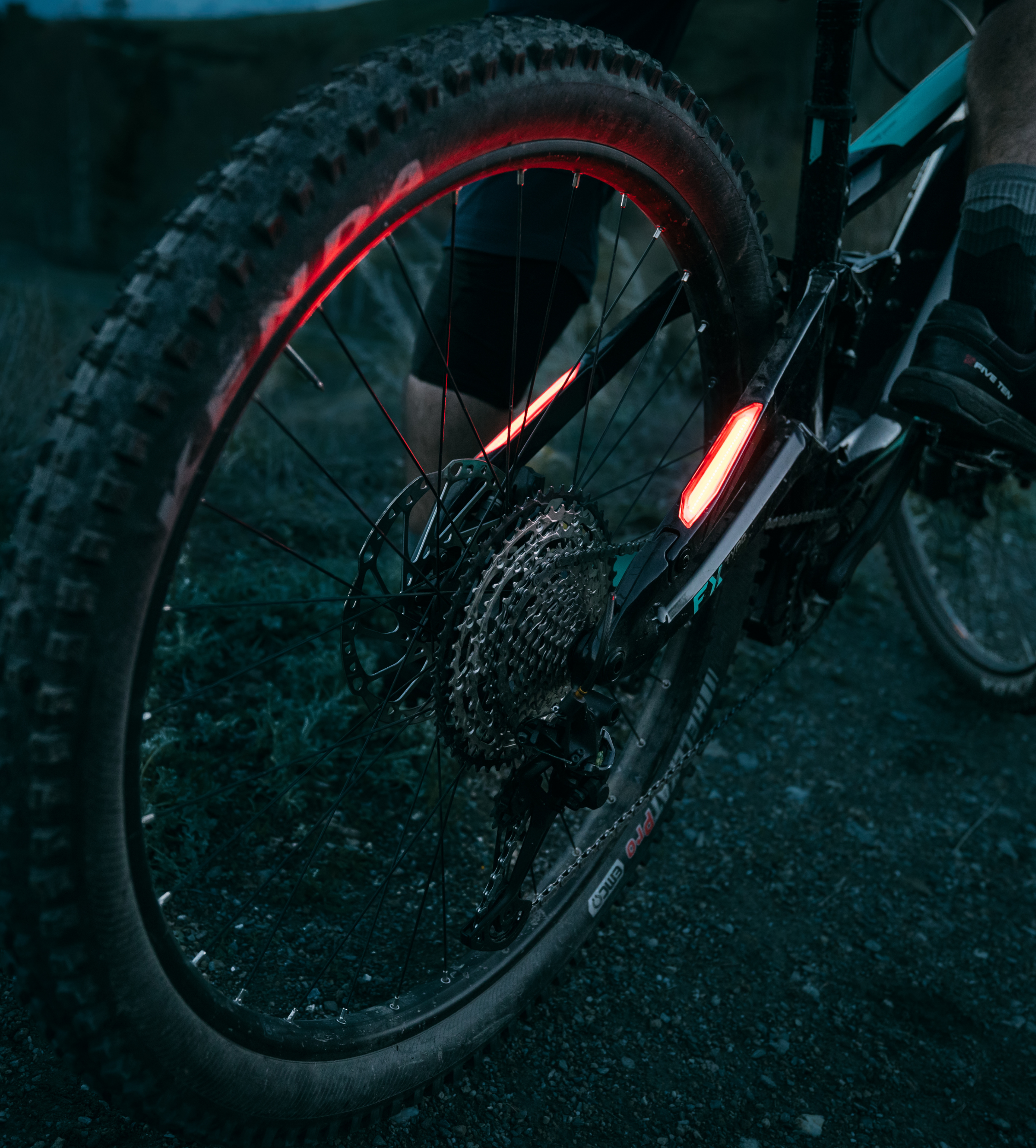 E-OMNIA FX-TYPE: SAFETY IS VISIBLE
The e-Omnia platform harnesses pioneering technology to improve the user's experience. Integrated lights at the front, sider and rear are a key feature of e-Omnia FX-Type, allowing the rider to see and be seen everywhere. The integrated front and rear lights put out 40 Lux, for an impressive visibility-range of 100 metres, and visibility to others at 500 metres.
Designed for
Hardcore biker who makes e-mtb his main sport and wants an aggressive trail bike to have fun conquering every climb and having total control on the descent.
Riding Conditions
Riding on rough terrain with drops of less than 122 cm.
Discover the e-Omnia FX-Type collection