e-SUV
---
HUMAN-MACHINE INTERACTION REACHES A NEW THRESHOLD WITH THE NEW BIANCHI E-SUV: A DISRUPTIVE E-MTB, WITH 720WH BATTERY AND INTEGRATED LIGHTS, THAT EMBODIES THE MARRIAGE OF STYLE AND FUNCTION
Bianchi Lif-e, the new world of Bianchi Electric Intelligence, presents e-SUV: the new generation of e-bikes designed with user interaction in mind.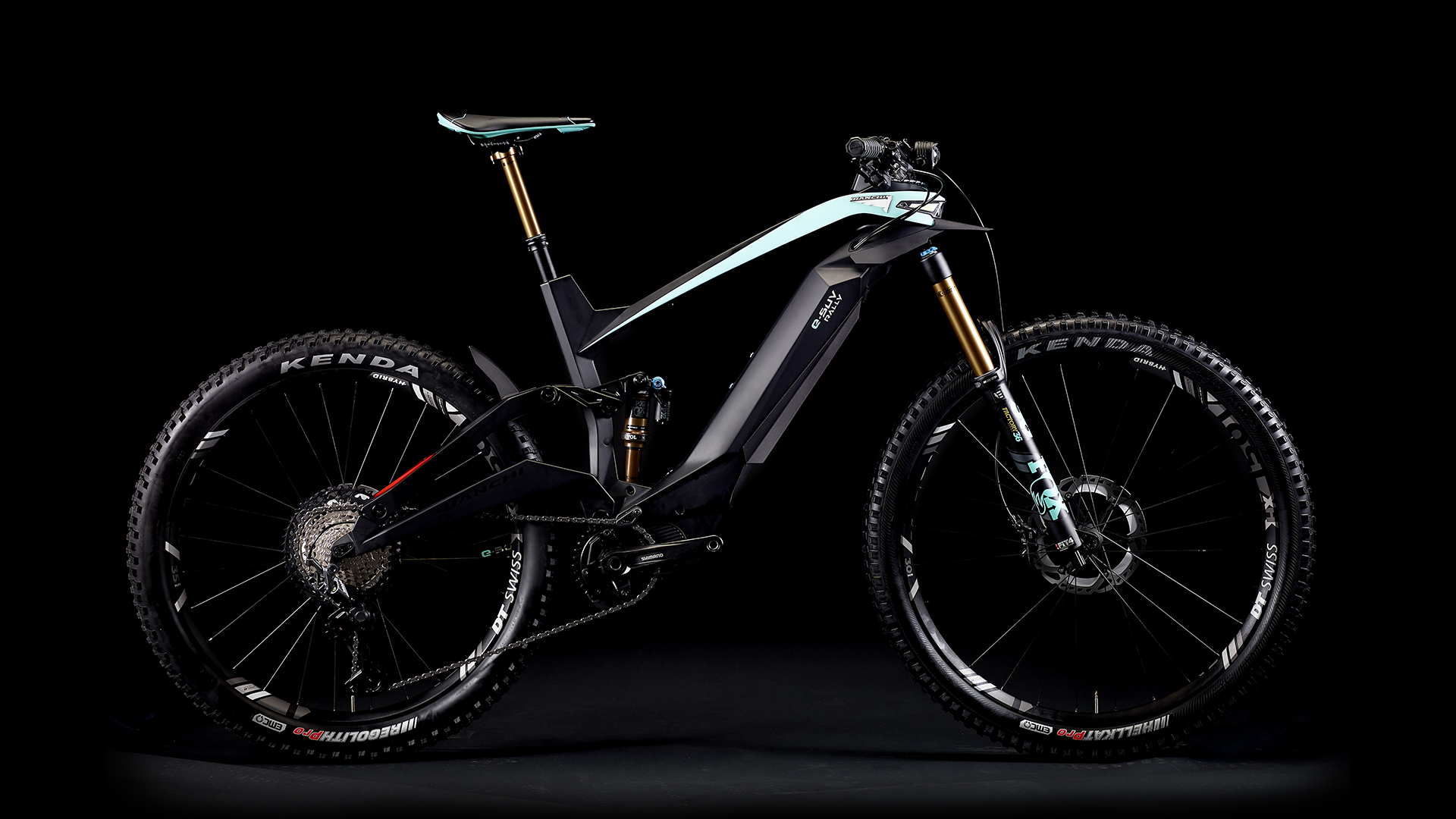 INSPIRATION
e-SUV stands for electric sports utility vehicle. It's about going anywhere, following your spirit of adventure. It's the bike that embodies the Bianchi Lif-E program of electric intelligence.
Create new design and functionality for the best e-mobility
Improve the e-riding experience through human-machine interface
Support the cyclist to ride with style and safely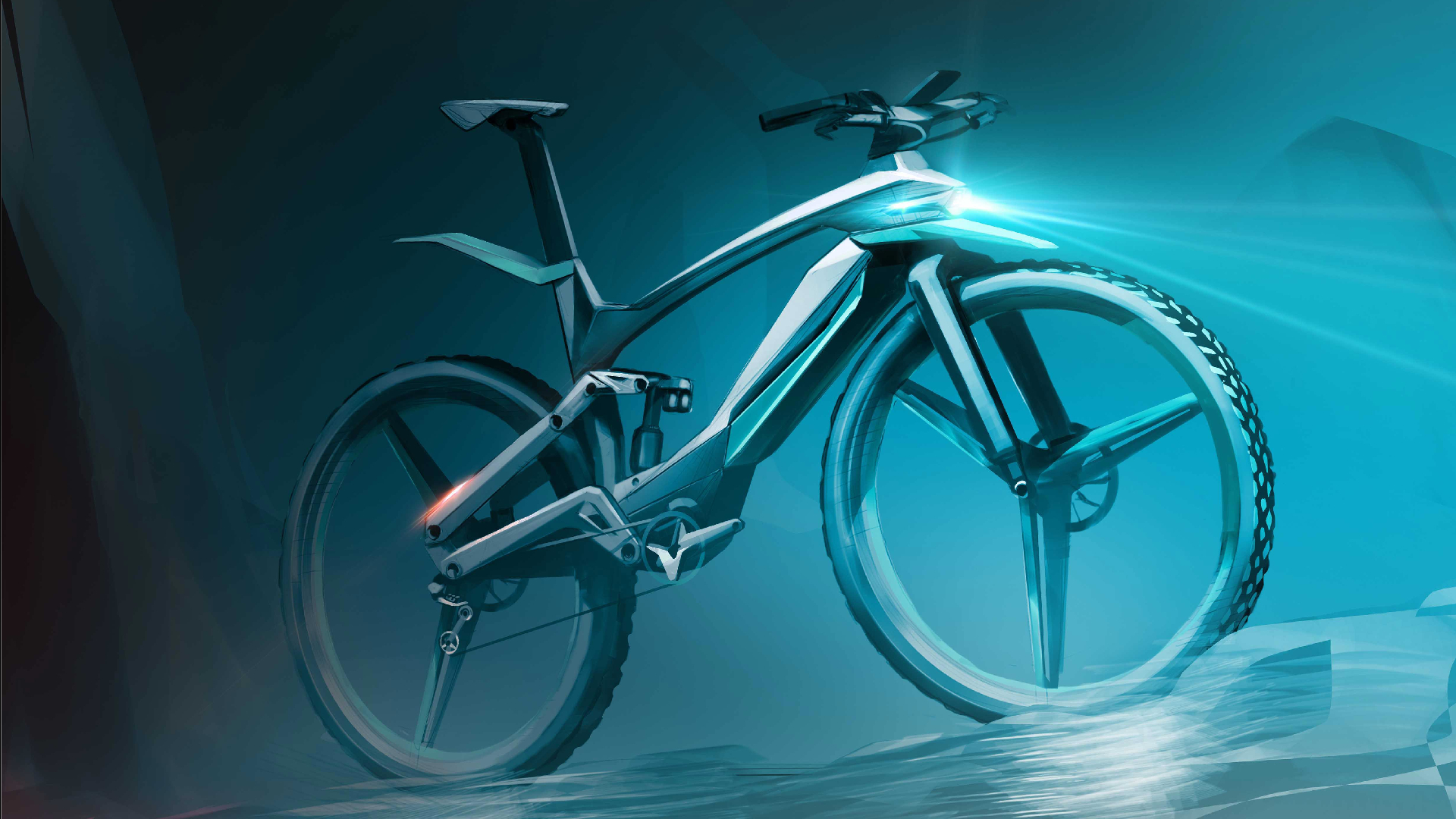 DEVELOPMENT CRITERIA
With the idea to create a new generation of e-bikes, Bianchi let design, integration and function be the guides of its product development process.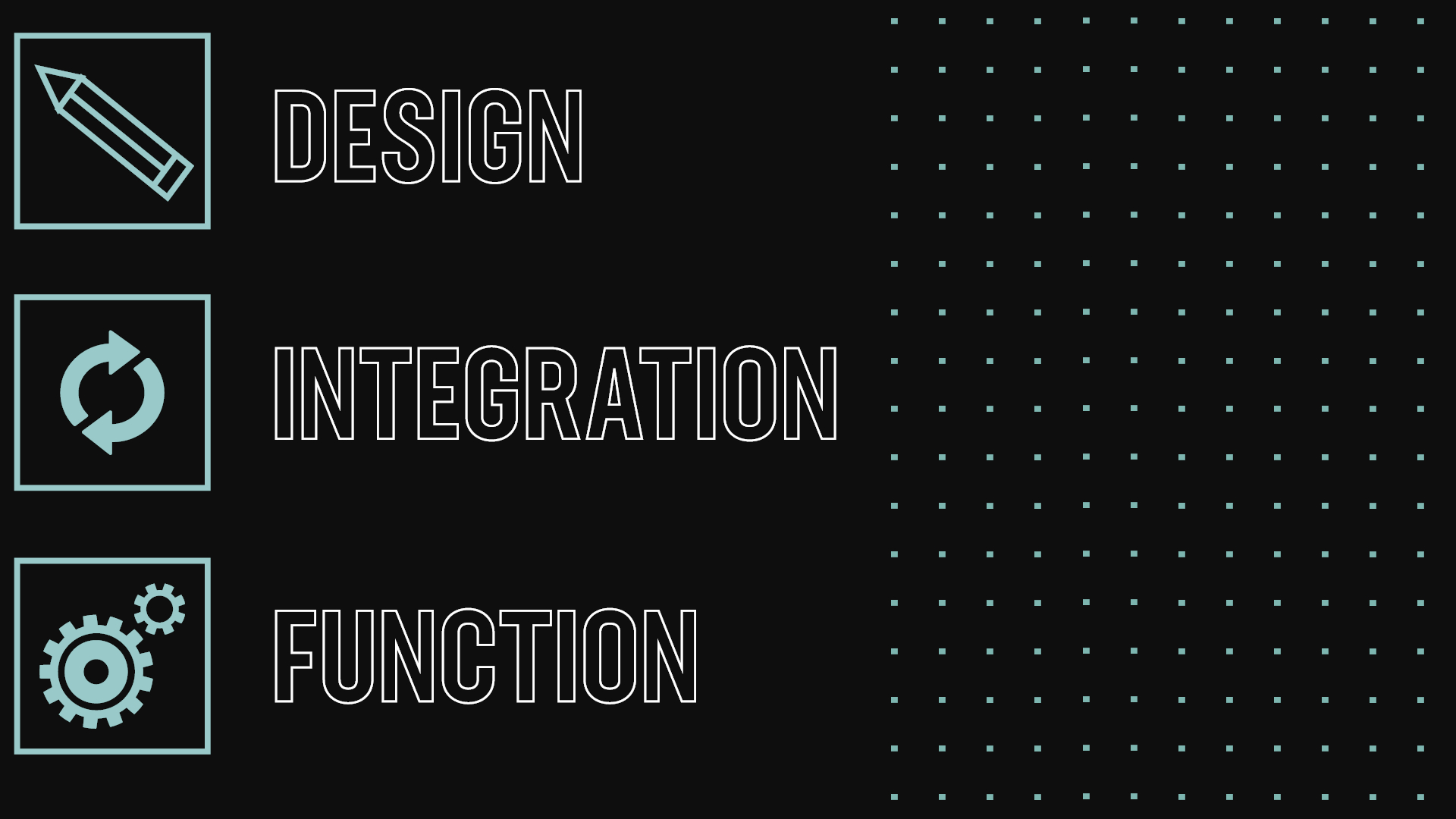 DESIGN
The design of the Bianchi e-SUV is highly innovative.
The full carbon frame shows edgy shaped triangles, inspired by the Dolomites to create a connection between nature and technology.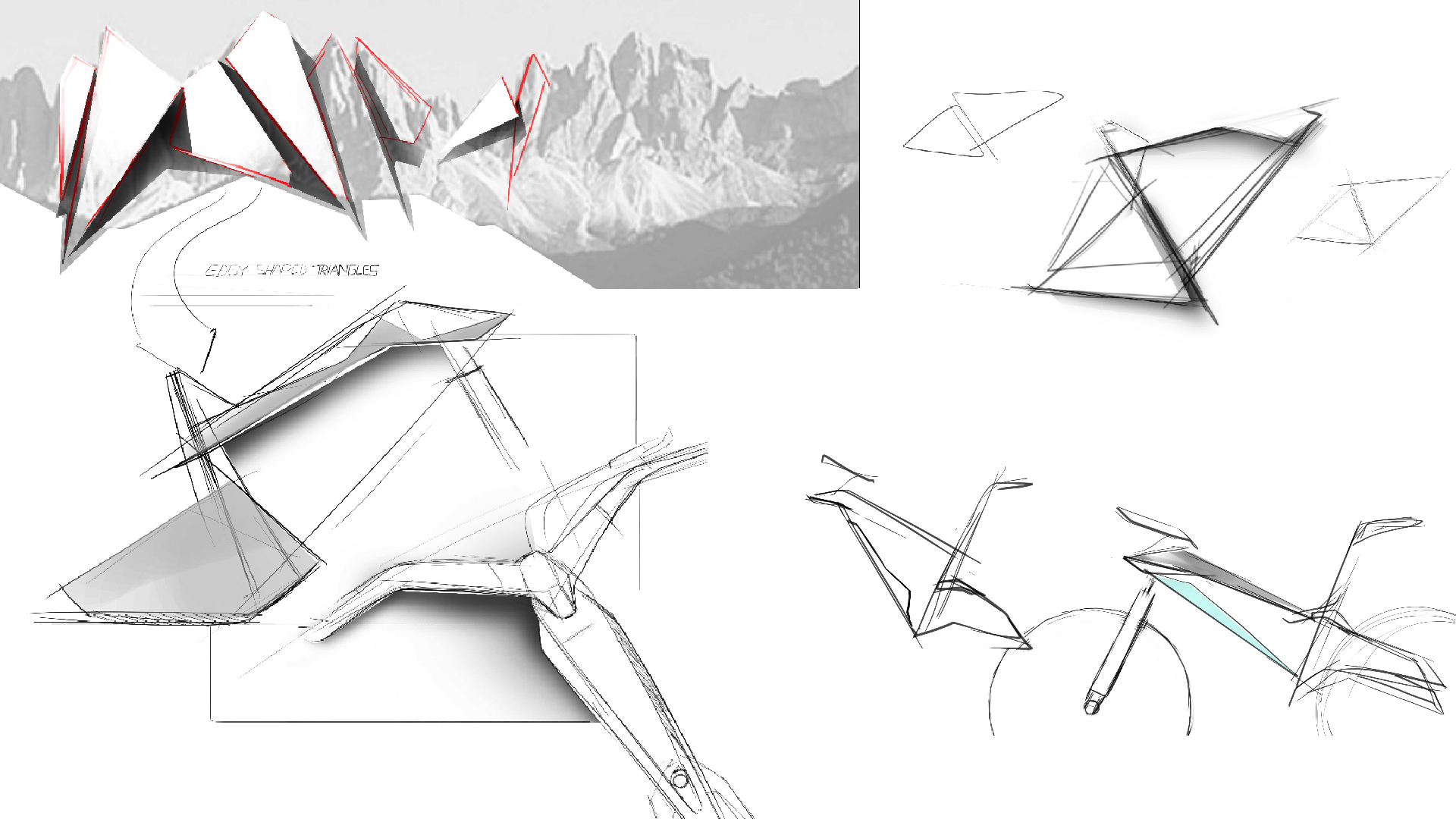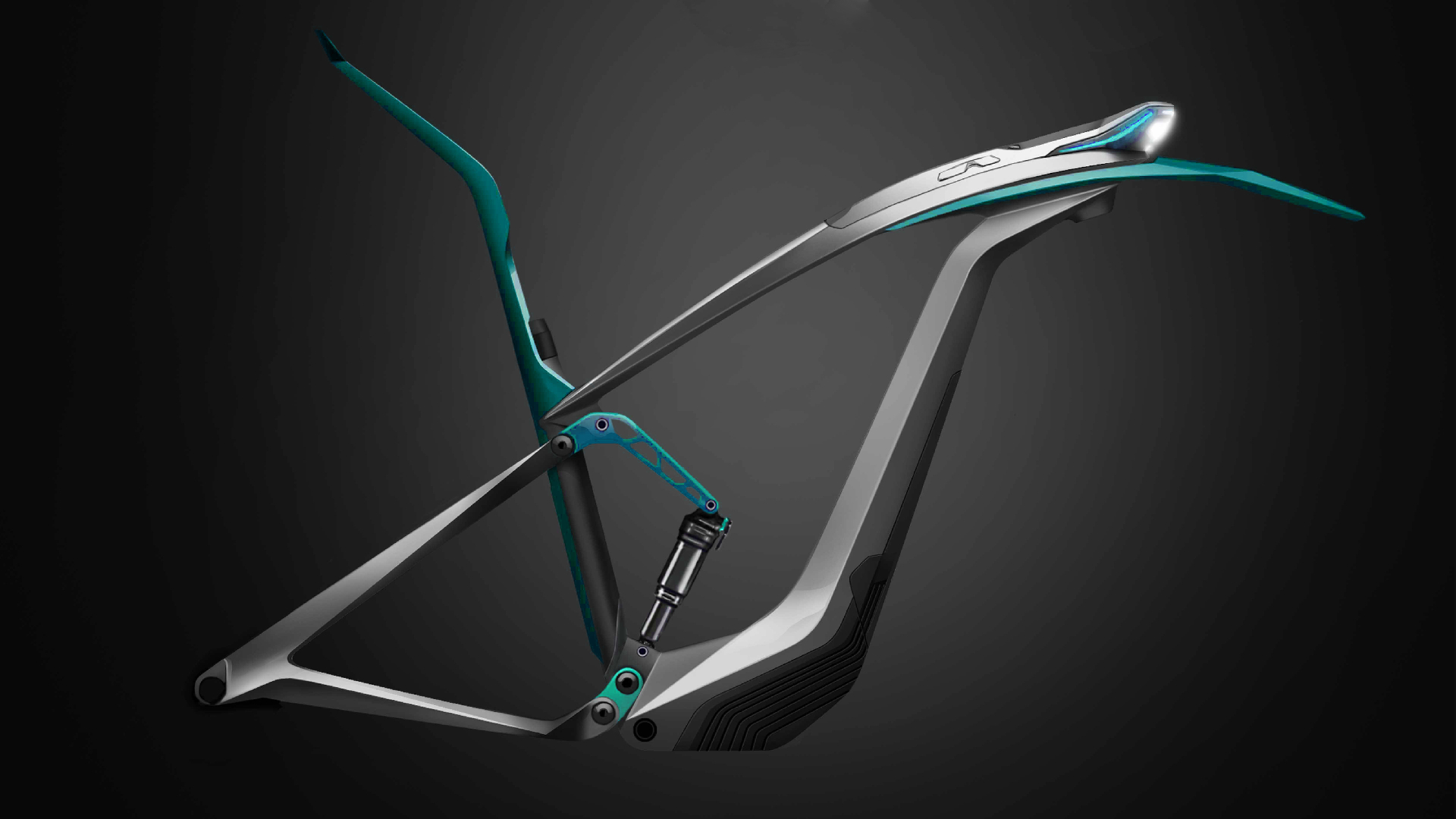 e-SUV Concept
INTEGRATION
Integrated motor unit and battery
Integrated handlebar
Integrated lights (front and rear)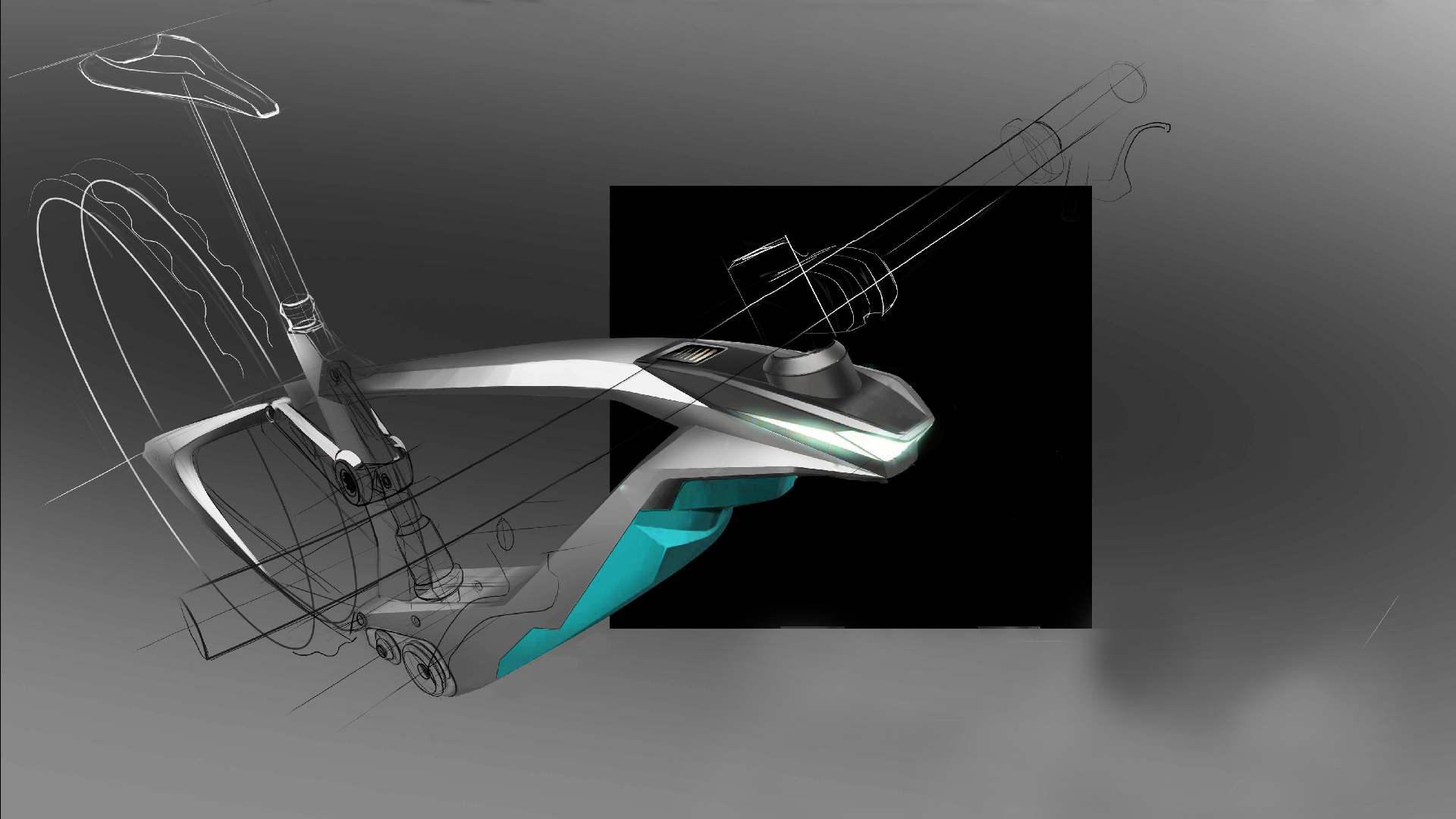 BATTERY
The Bianchi SUV features a 720Wh fully integrated battery.
The battery cover features a unique cooling system inspired by the self ventilated facased in modern architecture. It works as a forced air vertical duct that prevents the engine and the battery from overheating. An intake allows the fresh air to enter from the top. The fresh air flows trough an internal duct above the battery and escapes from the bottom. This flow works as a vacuum system reduces the heat of both the battery and the motor.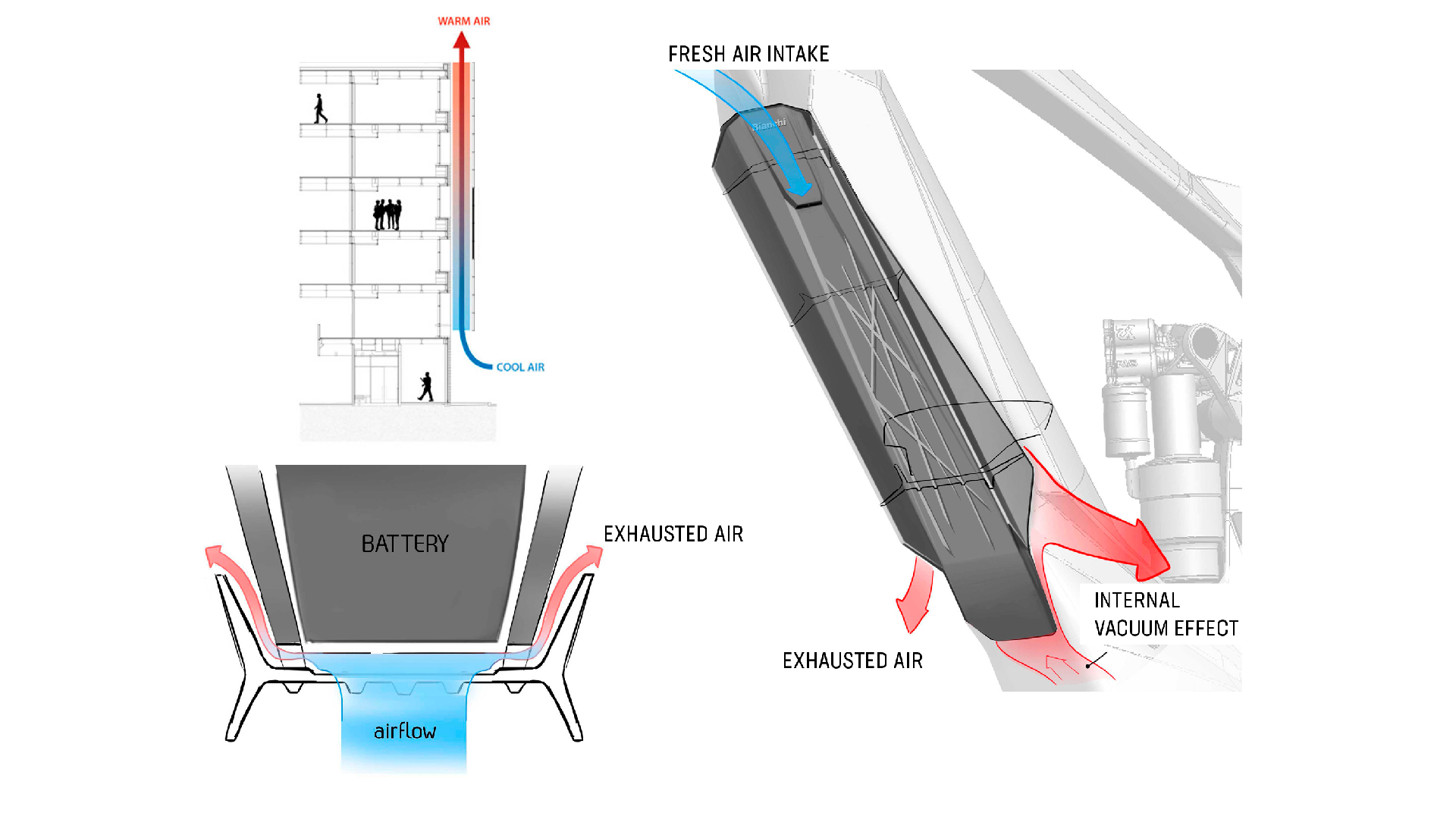 HANDLEBAR
The handlebar is designed as a single lighweight carbon element with integrated cable system.
The design of the handlebar can be completed with an extension that features additional controls such as GPS and battery level.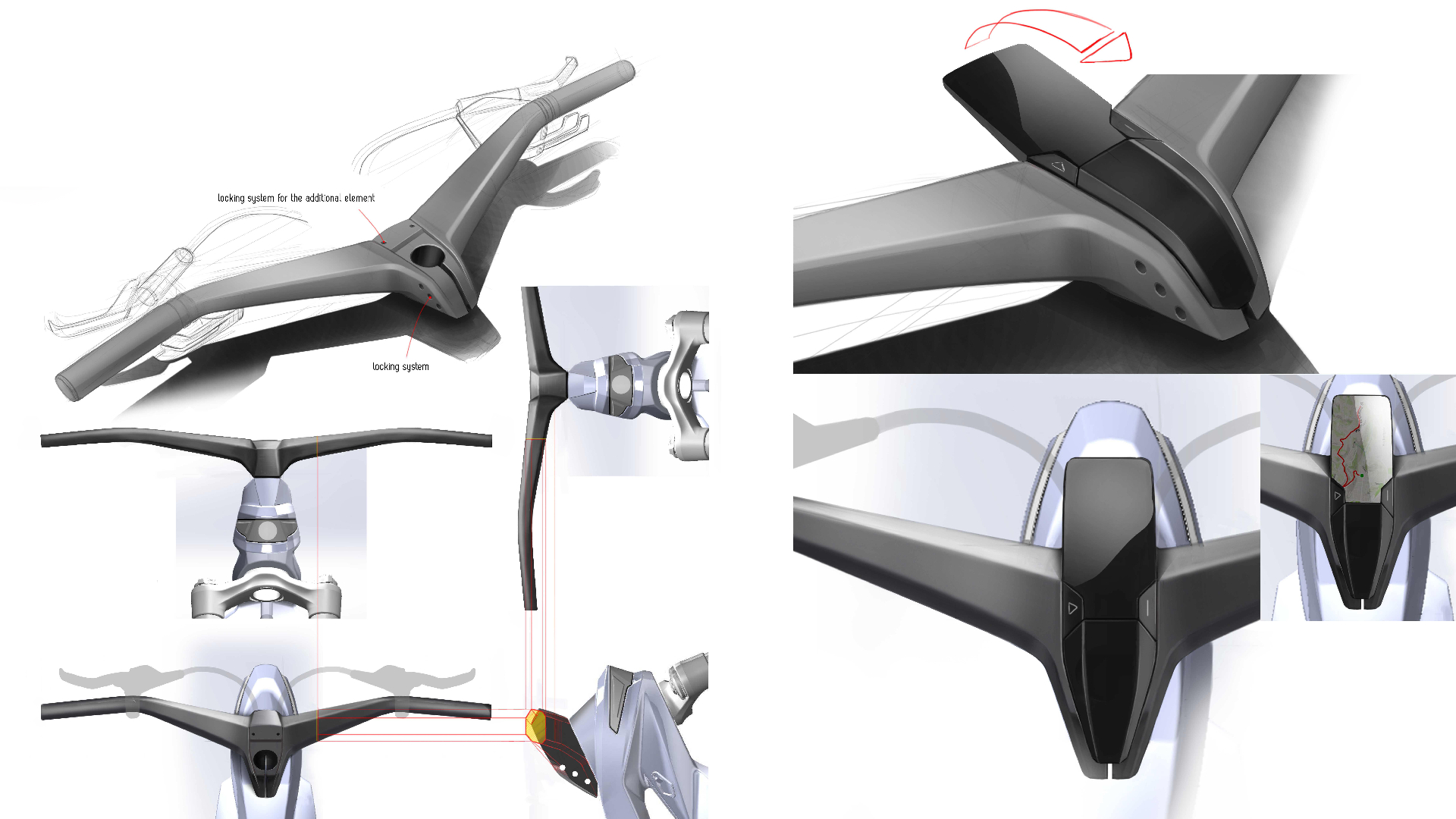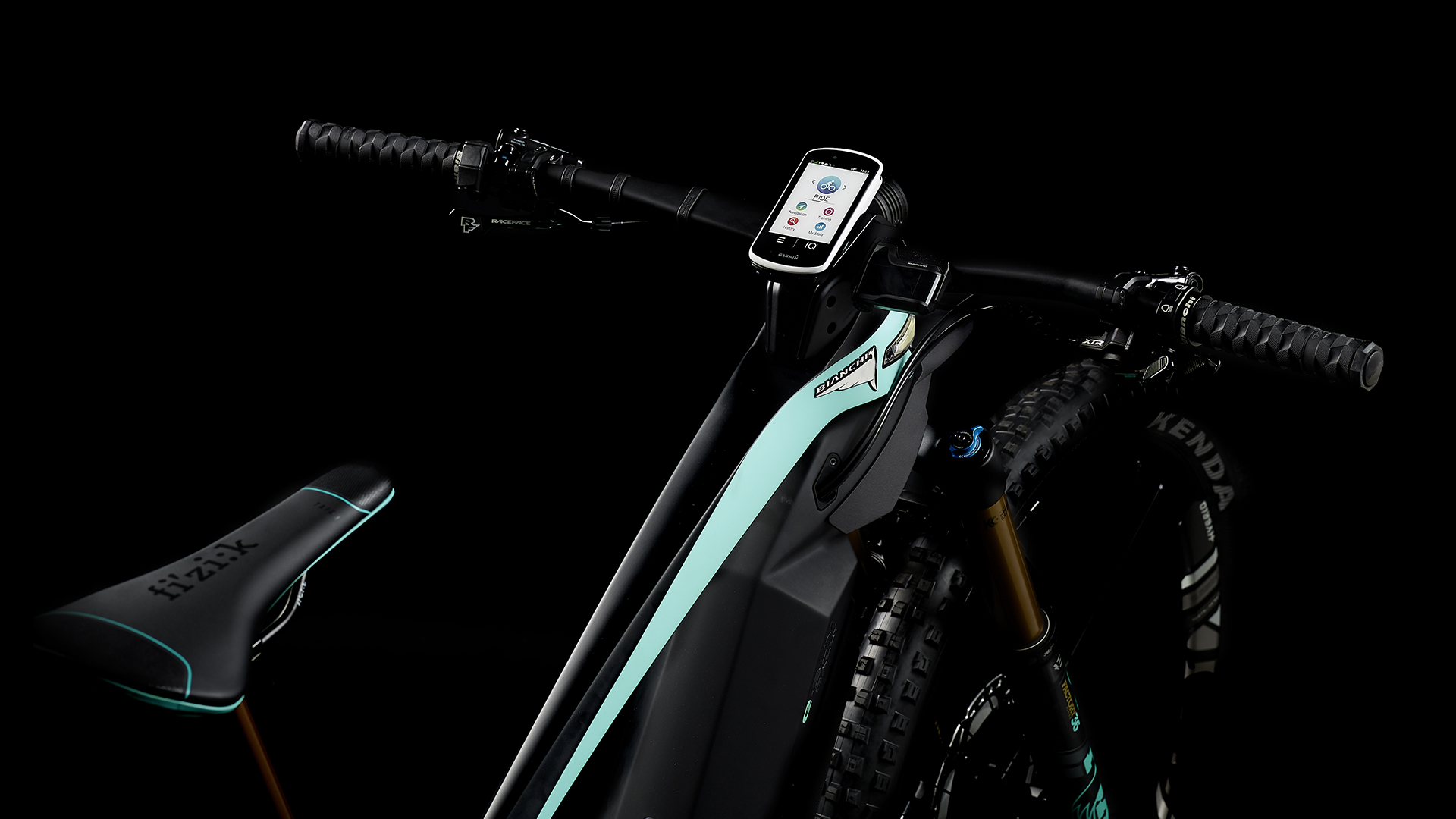 SEATPOST CLAMP
FUNCTION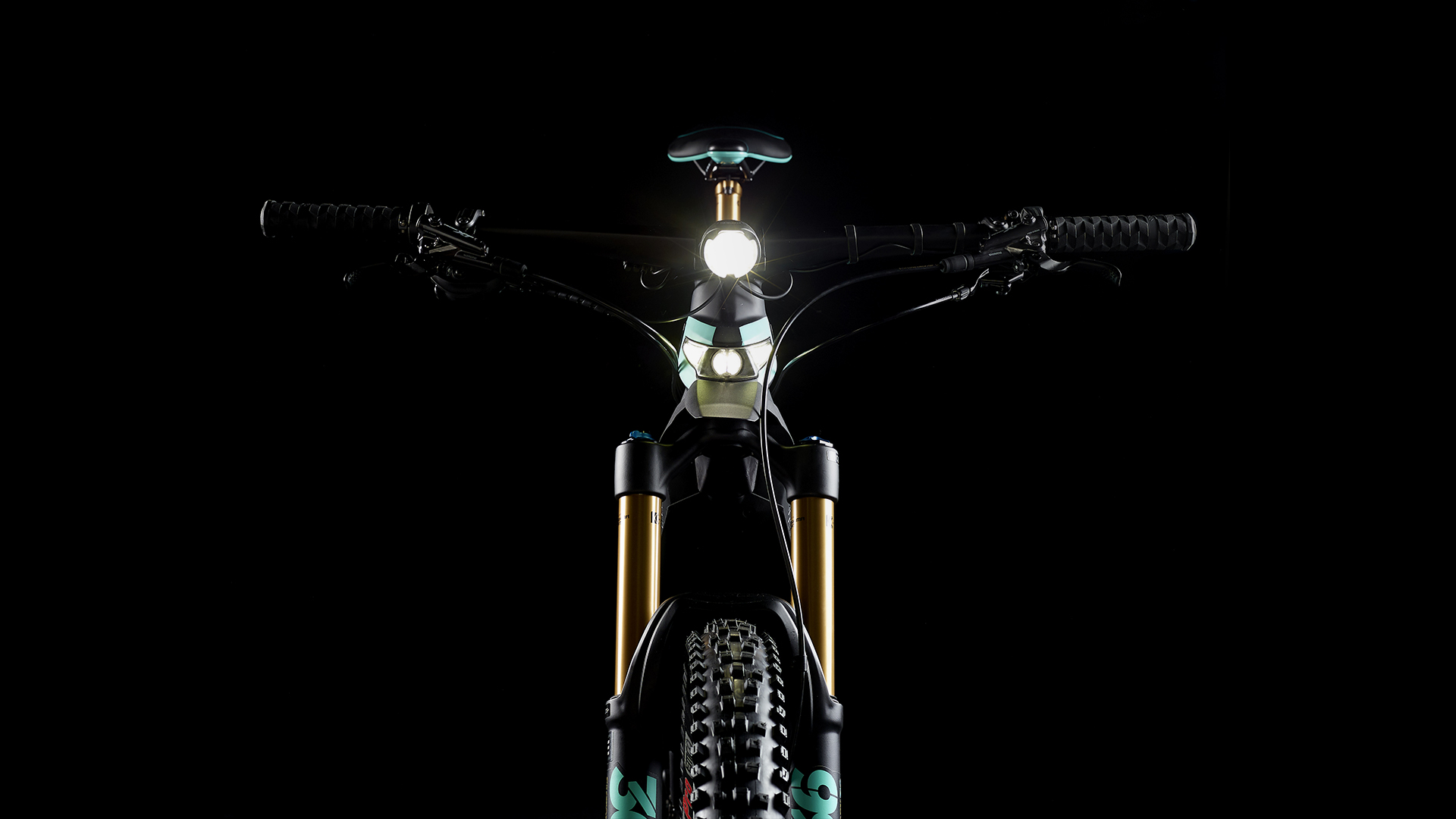 SAFETY
INTEGRATED LIGHTS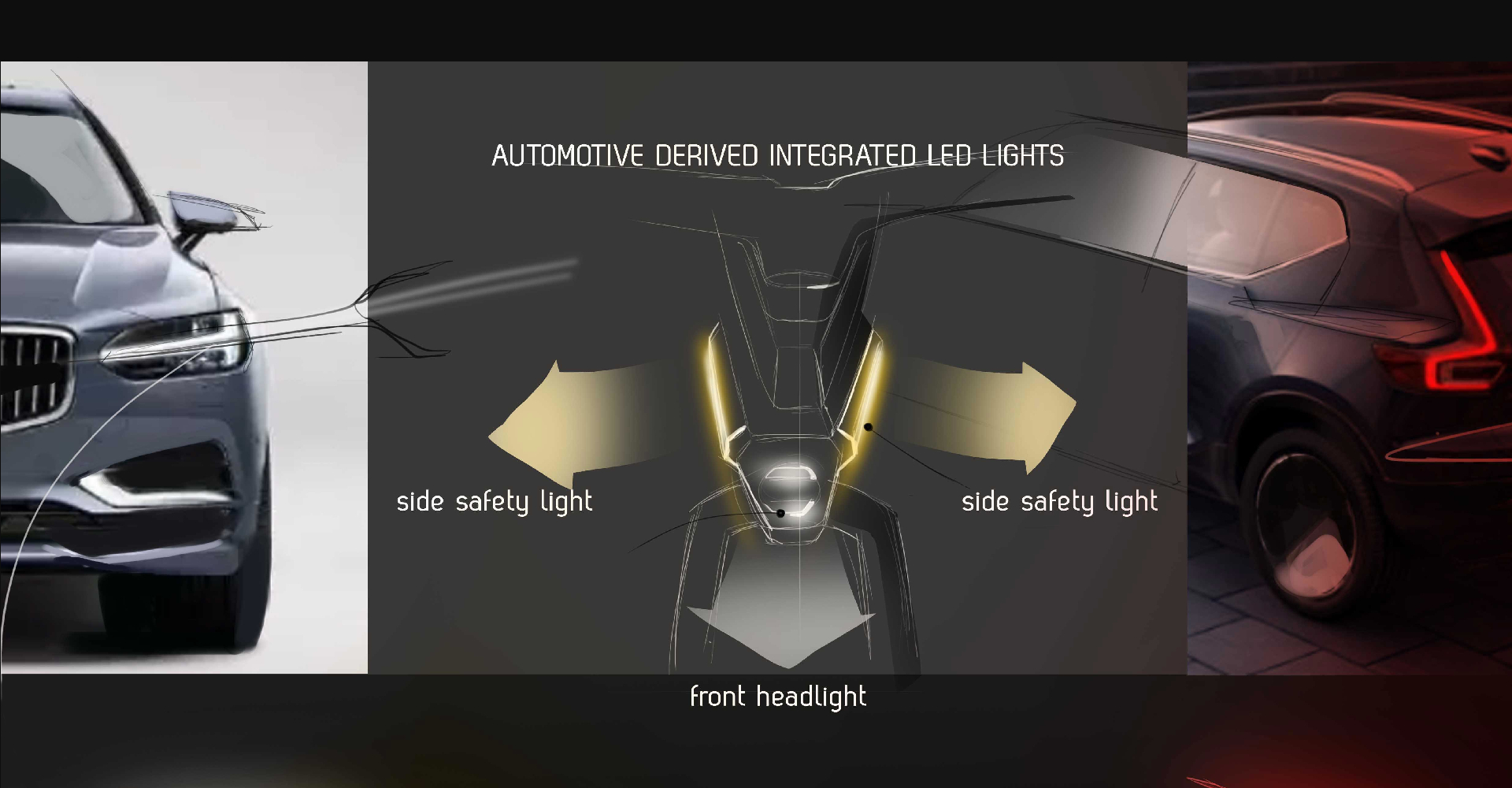 Attention to rider's safety and well-being is key to the Bianchi Lif-e project. With this in mind we have designed the new e-SUV with integrated front, side and rear led lights. Light are designed in cooperation with Spanninga
ADVANTAGES:
Improved visibility during night time or low light conditions
See and be seen in case of urban commuting and transfers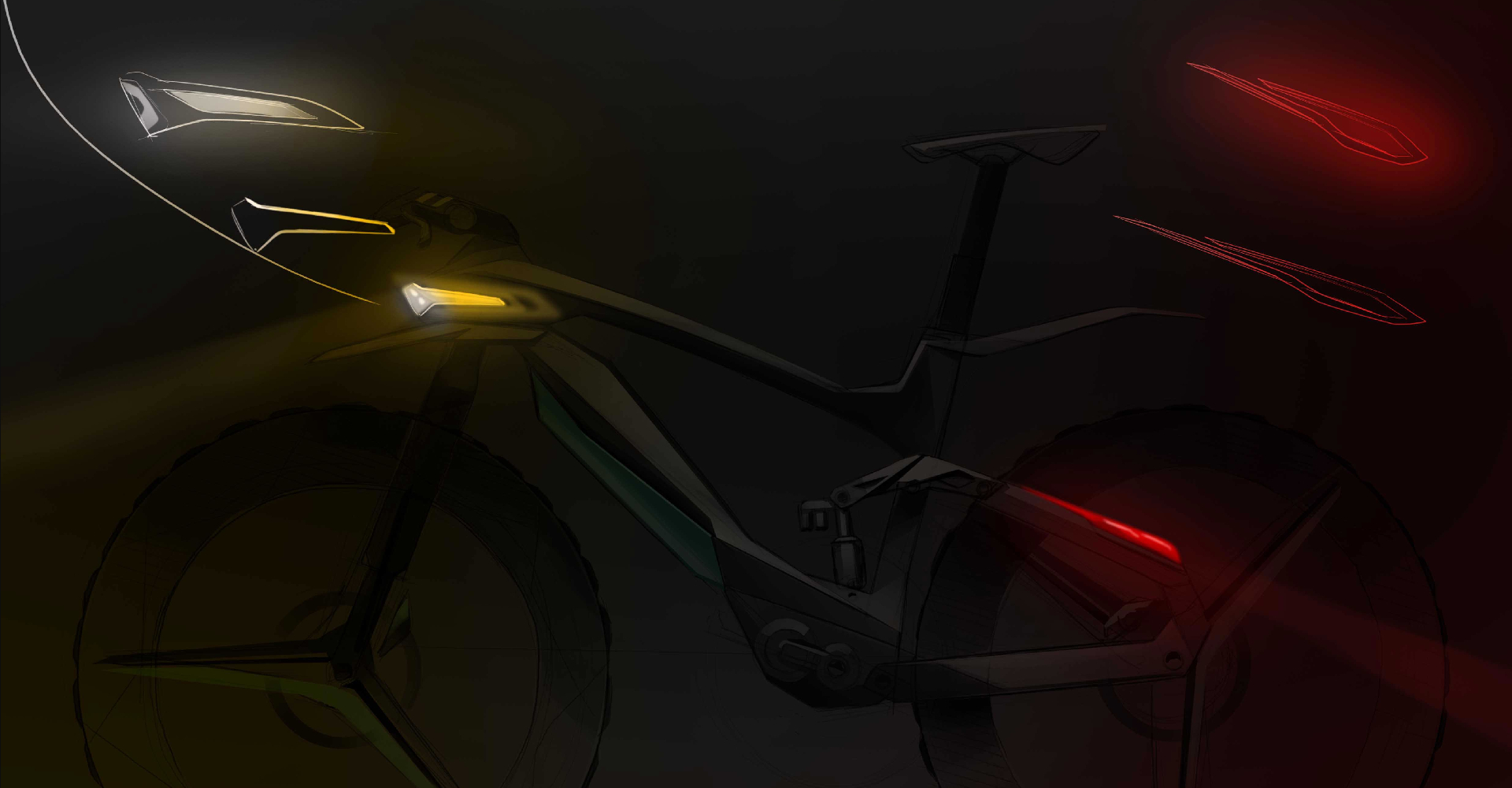 ASYMMETRICAL SWING ARM
ADVANTAGES:
Prevent chainstay damages
Decrease the noise from the chain hitting the frame
Aesthetics
ONE MODEL. THREE VERSIONS
E-SUV Racer – Shimano XTR 12sp
Full carbon front and rear triangle
150mm rear travel, 160mm front travel
Integrated full carbon handlebar
Shimano E8000 motor unit
720Wh integrated battery
29×2.6 wheels
Boost 12x148mm rear thru axle
Fox Live valve compatible
1.5/1.5 ACR headset
E-SUV Rally – Shimano XTR 12sp
Full carbon front and rear triangle
150mm front and rear travel
Integrated full carbon handlebar
Shimano E8000 motor unit
720Wh integrated battery
27.5×2.8 rear wheel – 29×2.6 front wheel
Integrated front, side and rear led lights
Lupine SL S Led front light for Shimano motor unit (up to 1100 lumen w/High Beam mode)
Integrated front and rear mudguards
Boost 12x148mm rear thru axle
Fox Live valve compatible
1.5/1.5 ACR headset
E-SUV Adventure – Sram GX Eagle 12sp
Full carbon front and rear triangle
150mm front and rear travel
Shimano E8000 motor unit
720Wh integrated battery
27.5×2.8 rear wheel – 29×2.6 front wheel
Integrated front, side and rear led lights
Integrated front and rear mudguards
Boost 12x148mm rear thru axle
Fox Live valve compatible
1.5/1.5 ACR headset