Oltre XR4 and Roglic on Tour de France podium
---
Discover the perfect weapon used by Primoz Roglic and Jumbo-Visma during Tour de France.
Each rider has his secret weapon to face the toughest challenges. The most powerful weapon of Tour de France leader Primoz Roglic is Bianchi Oltre XR4, the bike that has established itself as the top performer in the whole World of cycling since the season restart.
Since 1885, Bianchi helps Champions to make racing history thanks to advanced technology and design. Oltre XR4 is the result of this work with continuous investment in disruptive innovations, material technology and marginal gains approach to make the best bike possible. When it really matters, every watt counts. That's the idea that pushes Bianchi to create the fastest bikes in the World Tour.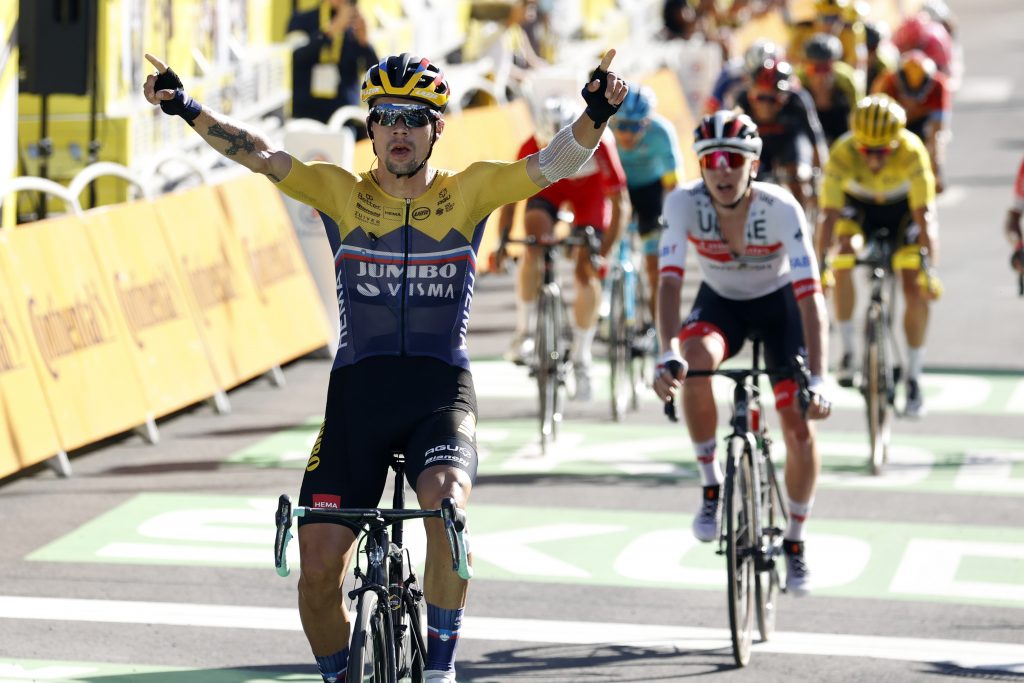 BIANCHI CV SYSTEM
The Oltre XR4 is a bike driven to perform on all terrains. The Bianchi CV system applied on Oltre XR4 cancels up to 80% of road vibration thanks to a unique composite material integrated into Bianchi's high-performance carbon frames and forks. The advantages for Primoz Roglic, Tom Dumoulin and other Team Jumbo-Visma riders are more control, less muscle fatigue and, ultimately, more energy. 
The two Wout Van Aert sprint victories during the first Tour de France week also confirmed the Oltre XR4 aerodynamic skills. The Bianchi engineers used Computational Fluid Dynamic (CFD), to refine and optimize every aspect of the frameset. Aero efficiency is the key of Oltre XR4, guaranteeing perfect control, speed and efficiency.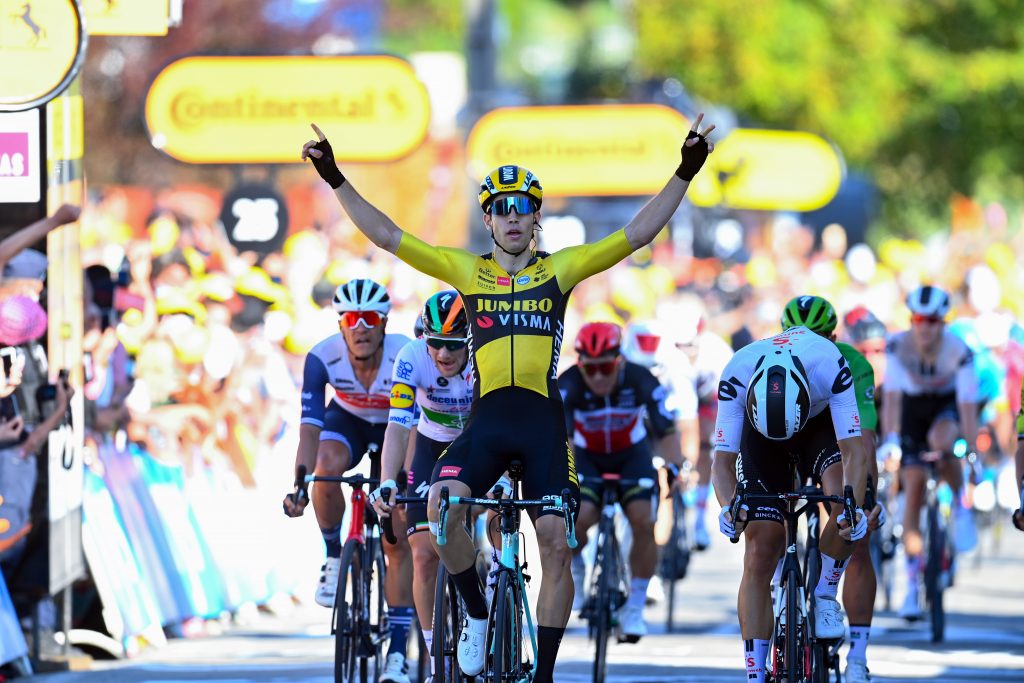 A NEW SPECIAL PAINT SYSTEM TO THINK BIG
To best support Roglic in Tour de France challenge, Bianchi developed a unique paint system that significantly reduces the molecular weight of the coating used for Team Jumbo-Visma's Oltre XR4 – delivered in black colour with the iconic celeste Bianchi logos. Thanks to Bianchi special paint system, Primoz Roglic and his teammates save up to 80gr on the bike's total weight, improving the power to weight ratio when climbing.