Power. Precision. Control.
---
As innovation partner of Team Jumbo-Visma, we work to give them the tools they need to compete and win at the highest level in every race situation.
Roglič, Dumoulin, Van Aert and Kruijswijk. Riders who know what it takes to win at the very highest level. It takes commitment and sacrifice. It takes guts, the ability to suffer and to win when every fibre of your soul is screaming at you.
The Oltre XR4 is a bike driven to perform. Its precision handling, combined with vibration-cancelling Bianchi CV system, provides incomparable control. Perfect power transfer means every watt you push through the pedals takes you closer to the win. If you want it bad enough, the Oltre XR4 is the tool to take you to the top.
Whether it's Roglič or Dumoulin battling in the mountains, Van Aert fighting to get in a breakaway or Teunissen and Groenewegen outsprinting their rivals – all use the Oltre XR4 to win.
IF YOU WANT IT BAD ENOUGH, THE OLTRE XR4 IS THE TOOL TO TAKE YOU TO THE TOP
The Bianchi engineers used Computational Fluid Dynamic (CFD), to refine and optimize every aspect of the frameset, to ensure the Oltre XR4 is a masterpiece of aerodynamic design.
Aero Handlebar
Aero efficiency is key to the Oltre XR4, and this extends to the aero handlebar featuring fully-enclosed cable routing through the handlebar itself and stem – for the hydraulic brake hoses and the gear cables.
The integrated handlebar and stem gives the Oltre XR4 the cleaner, more aero front end for added speed and efficiency.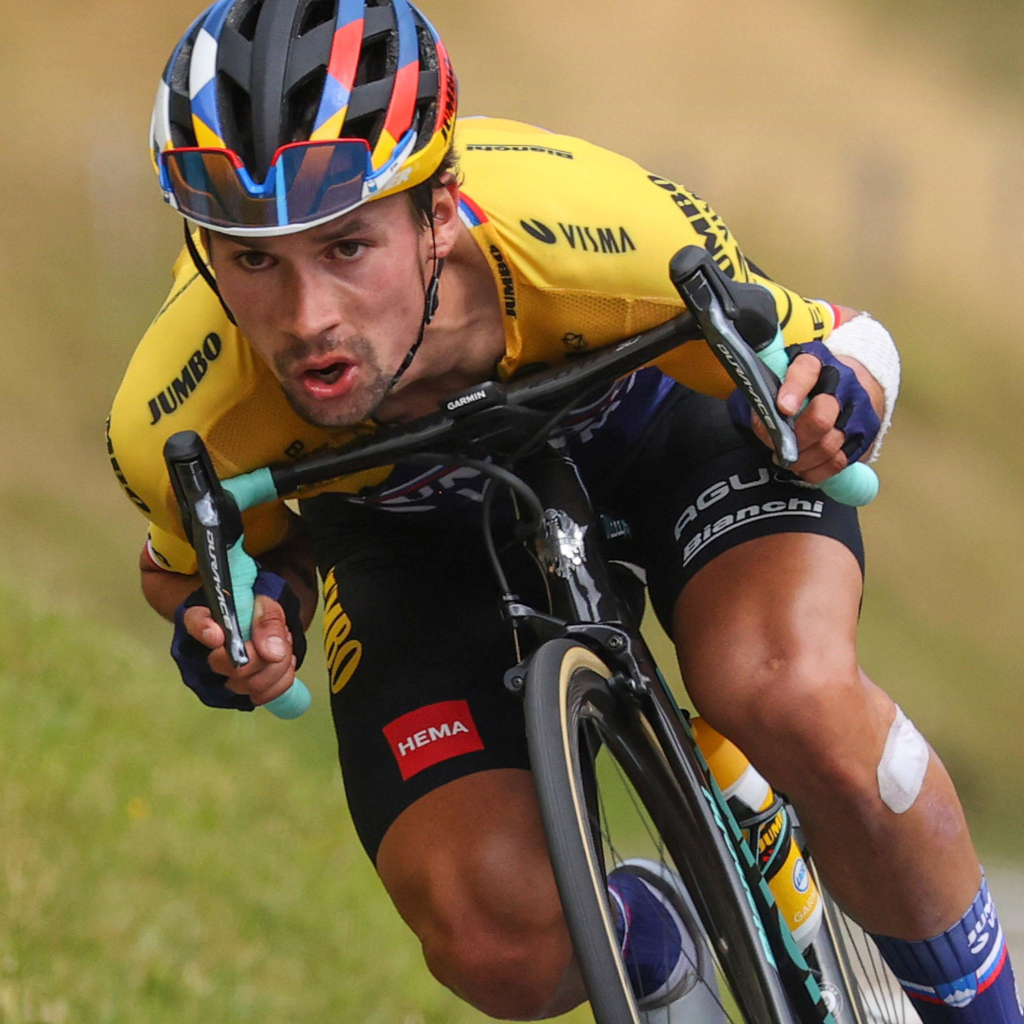 Stay aero for longer
Bianchi CV system cancels 80% of road vibration thanks to the use of a unique composite material integrated in Bianchi's high-performance carbon frames and forks.
Bianchi CV reduces turbulence that affect performances of the Oltre XR4 frame. It also enhances peak power output of the rider. 
ADVANTAGES: The rider can hold an extreme aero position at high speeds for longer with more control, less muscle fatigue and more energy.