T-Tronik Sport TRK is part of Bianchi's new generation of pedal-assist, city-smart e-bikes. It is designed to make your everyday life easy, effectively replacing your car in city commutes or backing your funniest and challenging weekend rides. Its versatile set-up with a powerful motor-unit, an integrated battery and high-quality components make T-Tronik Sport TRK the bike for your next trekking adventure and it brings you closer to a healtier and sustainable world.
The aluminum frame is perfect for commuting and for the rough and tumble nature of off-road riding.
All of the cables are internally routed, helping to protect them from all the kicked-up mud and grime – not to mention it also makes the bike look incredibly neat and tidy.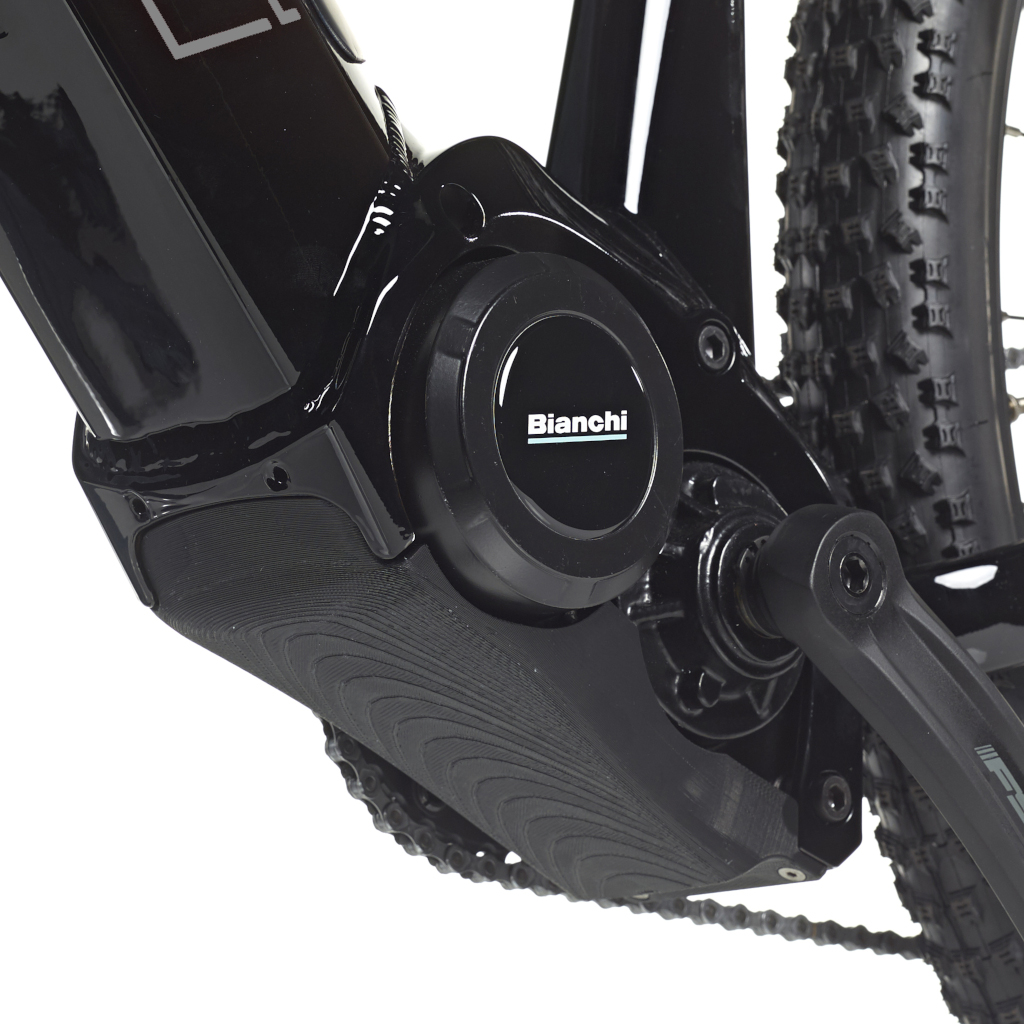 Bianchi Central Motor Unit
Pedalling assistance is provided by the Bianchi Central Motor Unit, fine-tuned with a specific setup to optimise your bike for fast restart at traffic lights or for mixed terrain efficient riding. The 250W, 85Nm motor is powered by a 504Wh battery and has five powerful assistance levels at its disposal, meaning no steep incline or long, lung-busting drag will be able to get the better of you.
A heads-up display allows you to keep track of all your important metrics, like speed, power and battery levels, and also flick through your power assist levels – from 50% right up to 400%. Keeping track of your power outputs, from both yourself and the motor below, will help you judge your efforts based on the road ahead, allowing you to choose when to hold back and when to send it.
For your safety, rear and front light take power from the battery of motor unit giving you the opportunity to see and be visible during night times or with low lights conditions. 
Mudguards and kickstand steadily support while commuting or touring.