29 August 2019
MTB Team aim for solid outcome at MTB Worlds
---
In Mont-Sainte-Anne (Canada) Tempier looks for a podium spot in the Men Elite XCO race on Saturday, August 31st. Colledani and Teocchi try to repeat World Cup's latest displays
Team Bianchi Countervail's riders are eager to leave their mark on the Worlds. Stephane Tempier, Nadir Colledani and Chiara Teocchi will ride their Methanol CV FS in the XCO races of the MTB World Championships ongoing in Mont-Sainte-Anne (Canada). Teocchi will enter the Women's Elite rainbow race to be held on Saturday, August 31st at 12.15 pm ETD (GMT-4). Later on, at 2.45 pm ETD, Tempier and Colledani will take in the Men Elite race.
TEMPIER: "NICE MEMORIES HERE: I TARGET THE PODIUM"
Back for a training week on the gravel roads of Gap's nearbies, Stephane Tempier aims for a leading role in Mont-Sainte-Anne, on saddle of the new Methanol CV FS. "I trained hard home before moving to Canada. I feel I'm in a good shape, ready for this challenge and able to fight for a podium spot", Tempier said. Mont-Sainte-Anne brings back sweet memories to Tempier, runner-up with a 10-second gap from the winner in 2017 XCO World Cup's Canadian round. Stephane has steadily performed on high level in the current season, topping two rounds of Internazionali d'Italia Series (in Andora e Nals, Italy) and finishing second overall, winning the Ötztaler Forest Cross in Haiming, placing fourth is Les Gets' XCO race and sixth in Lenzerheide in as many World Cup rounds.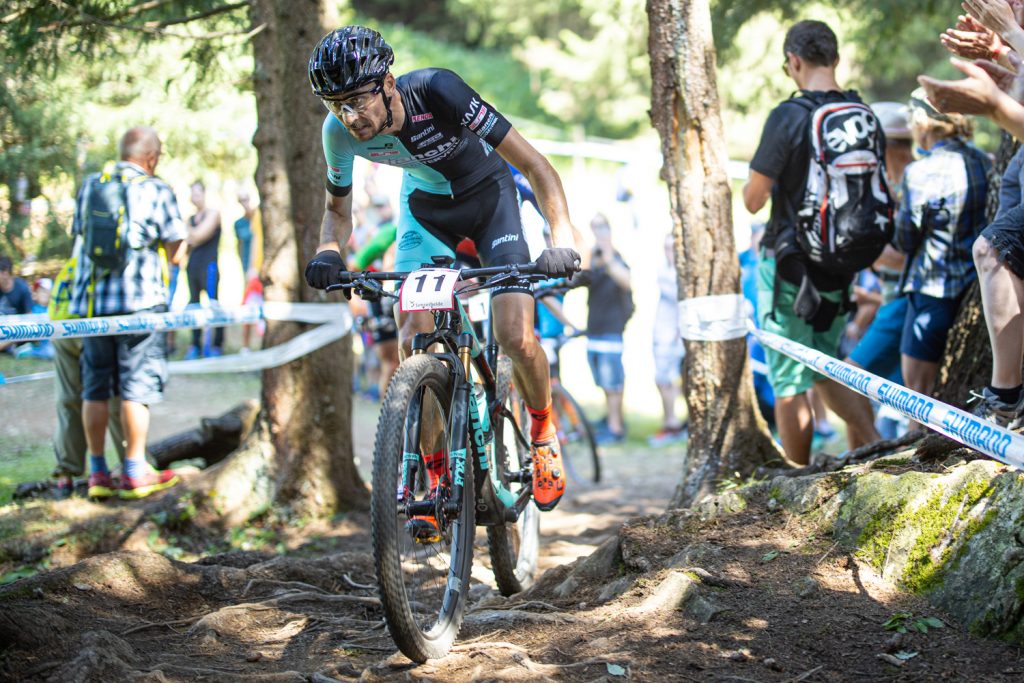 COLLEDANI: "I HAVE GOOD FEELING AND I LIKE THE COURSE"
Nadir Colledani will try to take advantage from his feeling with Methanol CV FS, that pushed him up in the latest XCO races of the MTB World Cup: the Italian was 12th in Lenzerheide and 11th in Val di Sole. "Knocking on wood, I think I can aim for a strong performance on a course I particularly like, featuring technical stretches and demanding uphills", Colledani explained. This year Colledani has topped the Grici XCO in Slovenia and collected several good placements, including the runner-up spots at Trofeo Laigueglia MTB Classic and Titano Race, Internazionali d'Italia Series' third and muddy round held in San Marino.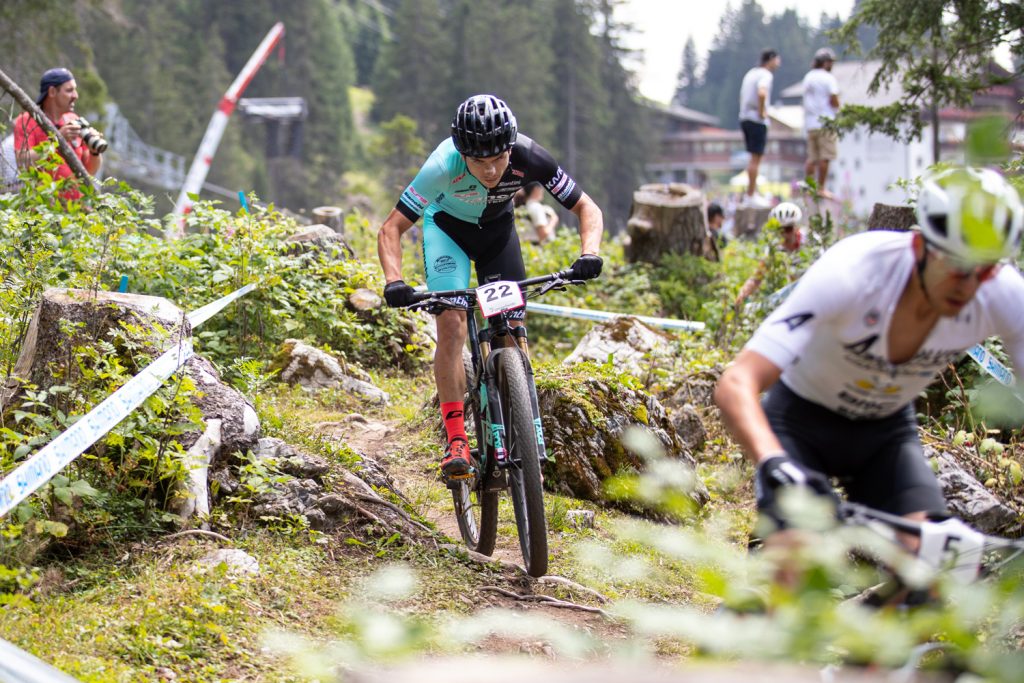 TEOCCHI: "GIMONDI'S MEMORY IS OUR EXTRA BOOST"
Mont-Sainte-Anne's course is also winking to Chiara Teocchi: the young Italian celebrated her maiden World Cup podium in Women's Under 23 series in 2016. In spite of a physical problems that forced her to rest for some weeks, Chiara collected good displays in Italy, Slovenia and France this year, including the bronze medal at XCO Italian Championships. Like her teammates, in Mont-Saint-Anne, Teocchi will ride Methanol CV FS, Bianchi's new full suspension bike ridden up to the 17th position in the XCO race of Lenzerheide's World Cup week-end. "On the basis of my recent performances, my minimum target is to enter the Top 15. The course fits with my skills, even if I know that Women's Elite race is harder than last years' events. The memory of our President Felice Gimondi, passed away a few days ago, will give me an extra-boost and further motivation until the finish line", Chiara commented.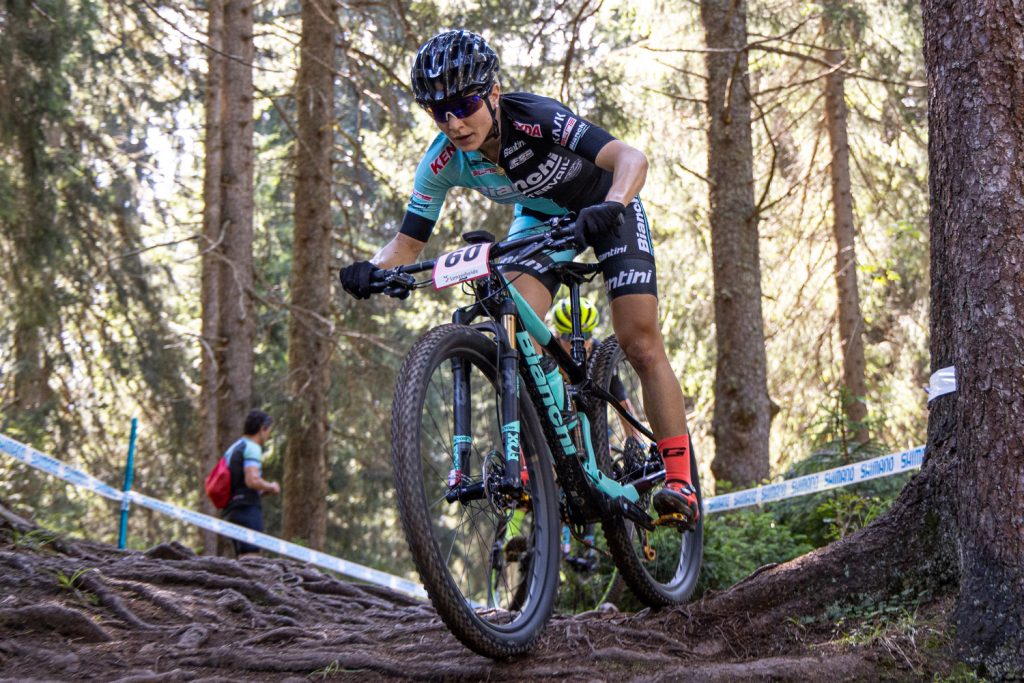 THE TEAM'S BIKES
The Team Bianchi Countervail is equipped with the following models:
Methanol CV RS, engineered to be the best XCO and XCM racing machine, without compromises, and enhanced with the innovative and exclusive Bianchi CV System powered by Countervail to eliminate vibrations
Methanol CV FS, the most complete full-suspension XC race bike, enhanced by Bianchi CV System powered by Countervail
Zolder Pro disc, latest evolution of the carbon platform designed by Bianchi for cyclocross, combining lightweight and resistance to obtain the best performance
Photo Credits: Michele Mondini
Related News