Born winners
---
As innovation partner of Team Jumbo-Visma, we work to give them the tools they need to compete and win at the highest level in every race situation.
The partnership between Bianchi and the team started in 2014, proving successful through a continuous and mutual development process on both the racing and product side. Bianchi's commitment to providing the best racing bikes for each race condition has significantly contributed to the team's success. The feedback and input from riders and performance staff have supported Bianchi engineers to fine-tune technologies and frame performance, leading the way to memorable victories. Bianchi is proud sponsor and innovation partner of Team Jumbo-Visma, empowering the riders with three different high performance bicycles: Oltre XR4, Infinito CV and Aquila CV. All models are engineered with Bianchi CV integrated system, using Countervail® vibration cancelling carbon material.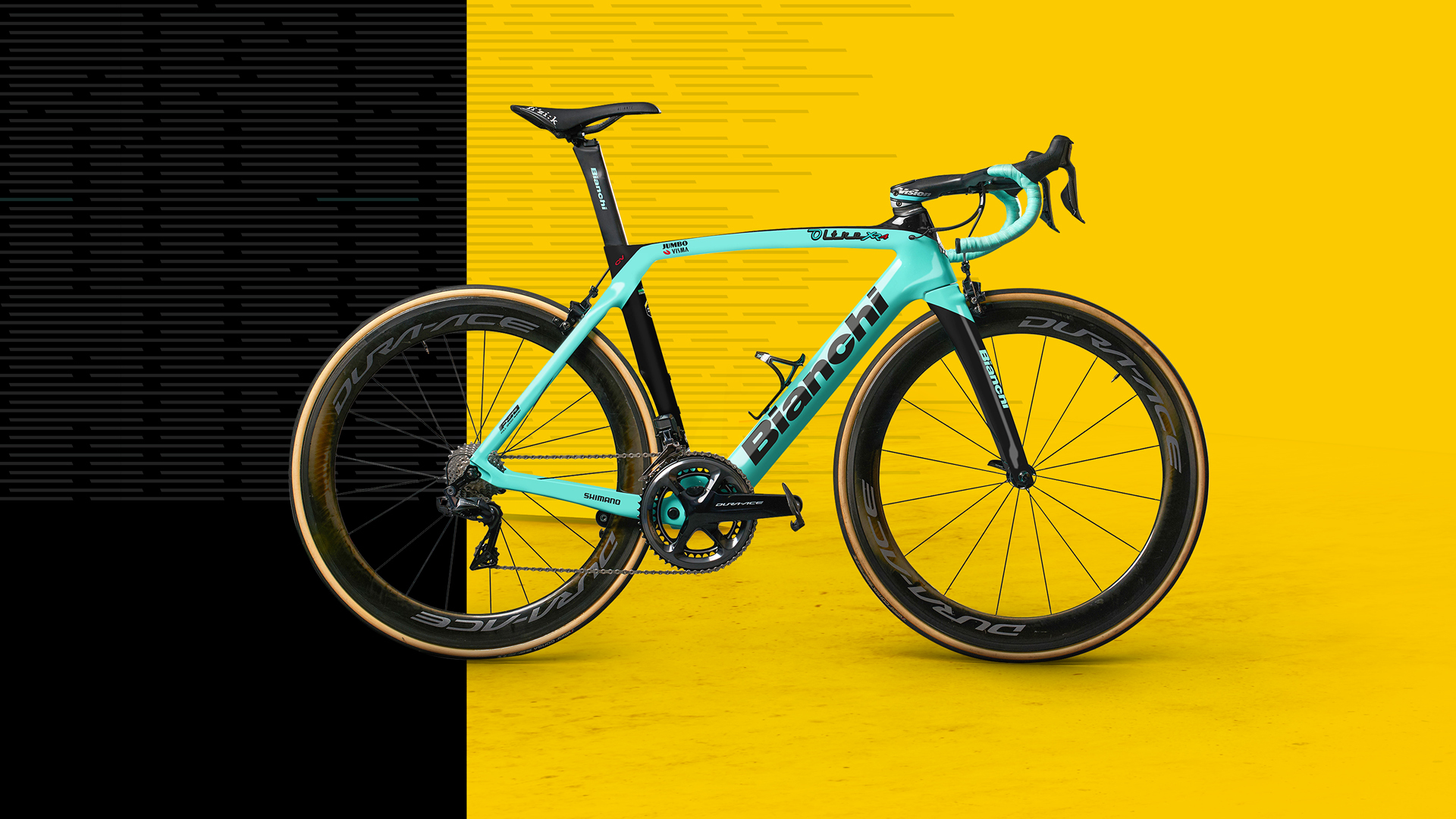 Roglič, Groenewegen, Van Aert and Teunissen. Riders who know what it takes to win at the very highest level. It takes commitment and sacrifice. It takes guts, the ability to suffer and to win when every fibre of your soul is screaming at you.
The Oltre XR4 engineered with Countervail is a bike driven to perform. Its precision handling, combined with vibration-cancelling Bianchi CV system, provides incomparable control. Perfect power transfer means every watt you push through the pedals takes you closer to the win. If you want it bad enough, the Oltre XR4 is the tool to take you to the top.
Whether it's Roglič or Dumoulin battling in the mountains, Van Aert fighting to get in a breakaway or Teunissen and Groenewegen outsprinting their rivals – all use the Oltre XR4 to win.
IF YOU WANT IT BAD ENOUGH, THE OLTRE XR4 IS THE TOOL TO TAKE YOU TO THE TOP
PRECISION  HANDLING COMBINED WITH  VIBRATION-CANCELLING BIANCHI CV SYSTEM PROVIDES INCOMPARABLE CONTROL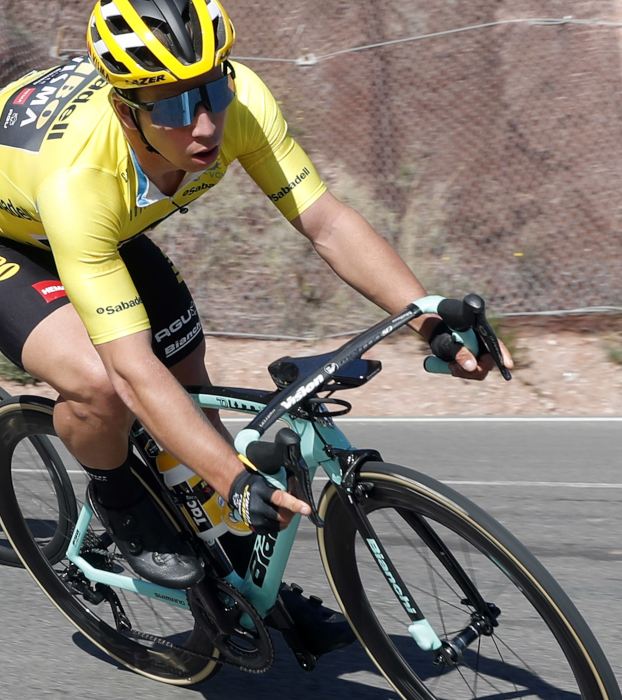 In the fight for the win seconds count, and with the Aquila you always have the time on your side. It's probably the best TT bike in the world.
EVERY MILLISECOND MATTERS
We work closely with some of the world's best time triallists – Roglic, Dumoulin, Martin, van Emden, Van Aert – helping to fine-tune their fit and position on the bike. From national championships to team time trials to general classification-winning individual triumphs – these victories don't come by chance.
EVERY MILLISECOND MATTERS
Infinito CV is the ultimate choice for pro races like cobblestones Classics.
Disc brake only frame is designed to be faster and smoother and like Bianchi's first-generation model is engineered with the revolutionary Bianchi CV System, using patented Countervail carbon material, to cancel road vibrations.
reduceD rider's muscle fatigue and increaseD control for a better overall performance
LONGER CHAINSTAYS HELP SMOOTH THE RIDE, AND A TALLER AERO HEADTUBE GIVES THE RIDER A LOW-STRESS NECK POSITION, ENHANCED BY COUNTERVAIL'S VIBRATION CANCELLING CAPACITY
 

Wout Van Aert rode Bianchi Zolder Pro in his Cyclocross campaign.

[slider_news]