27 May 2019
Team Jumbo-Visma wins Hammer Stavanger
---
Teunissen and his teammates rode Aquila CV to hold the lead in the Chase round on May 27th
Team Jumbo-Visma claimed overall win at Hammer Stavanger, 2019 Hammer Series' opening round. Mike Teunissen, Pascal Eenkhoorn, Jonas Vingegaard, Dylan Groenewegen and Amund Grøndahl Jansen managed to hold the GC lead in the third and final stage, the Hammer Chase held in Stavanger on Sunday, May 27th. Taking advantage from the success at Hammer Climb and the good display at Hammer Sprint, the Bianchi-equipped World Tour team's five riders rode Aquila CV to clock the fifth time in the Chase, heading of the rival's comeback and getting to the finish line in the same position they started the race.
Team Jumbo-Visma celebrated in Stavanger its 23rd seasonal win. The Hammer Series will continue with the Hammer Limburg in Netherlands from June 7th to 9th and the Hammer Hong Kong on October 13th.
Team Jumbo-Visma's Bike
In Stavanger's Hammer Chase, Team Jumbo-Visma was equipped with Aquila CV, Bianchi's ultimate time trial machine engineered with the Bianchi CV system powered by Countervail. Aquila CV is designed to increase power output and rider's energy, with maximum control with each pedal stroke.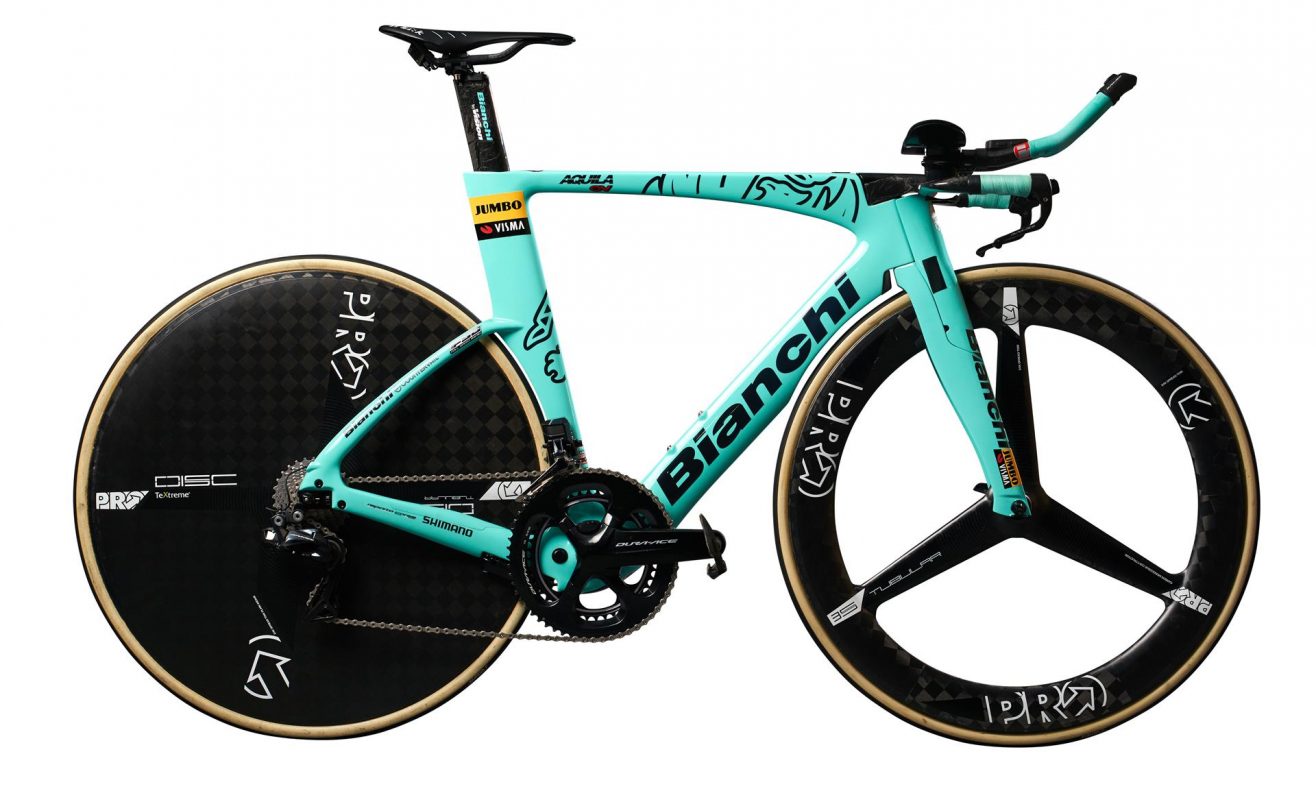 Related News