4 August 2019
Tempier 10th in Italy's World Cup round
---
Colledani finished 12th in the maiden race with Methanol CV FS in Val di Sole, Teocchi 34th in Women's Elite series
Stephane Tempier placed 10th, Nadir Colledani 12th in the Men' Elite XCO race of MTB World Cup round 5, held in Val di Sole Italy on Sunday, August 4th. Tempier clocked 1:23:59, with a 3:12 gap from the winner, Mathieu Van Der Poel. Colledani finished the race not far from his teammate, 3 minutes and 29 seconds behind the winner, contributing to the team's positive outcome in the Italian weekend. Chiara Teocchi finished 34th in the Women's Elite XCO race won by Pauline Ferrand Prevot.
Eighteenth placed two days earlier in the XCC race, Tempier delivered a double-face performance with Methanol CV RS. "My start was great and I fought for the fifth position in the first three laps, but then I lost some positions due to heavy legs. I'm happy I saved a Top10 spot, even if I aimed for a better one, on a course I particularly like. Anyway, I'm confident for next round in Lenzerheide", the Frenchman commented.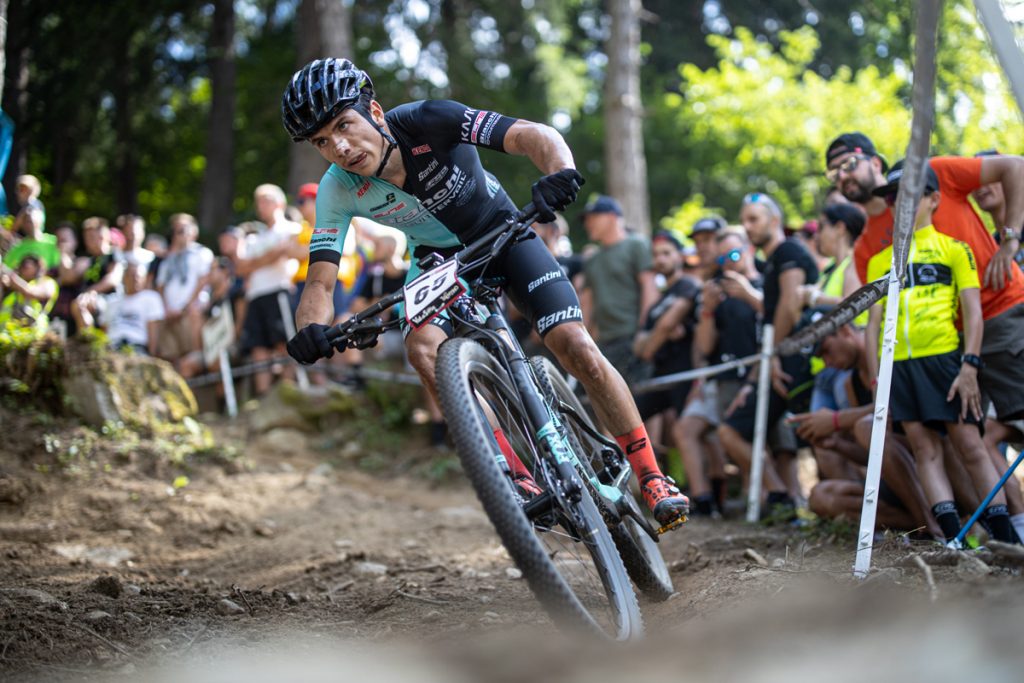 After bringing Methanol CV FS to a good debut (20th) last Friday, Colledani acted a great comeback in the XCO race. "We can affirm our race is positive, as it's never easy to enter a World Cup Top 10. The 12th position outstandingly taken by Colledani, a rider in his second season among élites and with wide growth margins, completes the picture. In spite of some physical problems, Teocchi did the best she could today", Team Bianchi Countervail's Manager Massimo Ghirotto stated.
After MTB World Cup's fifth round, Stephane Tempier is eleventh in the Men Elite individual standing with 569 points, whilst Colledani went up to twenty-fourth (372) thanks to his season's World Cup best weekend. Chiara Teocchi retained her twenty-seventh position in Women Elite individual standing (344). The Team Bianchi Countervail will come back to race in World Cup round 6 in Lenzerheide (Switzerland) on August 9th-11th.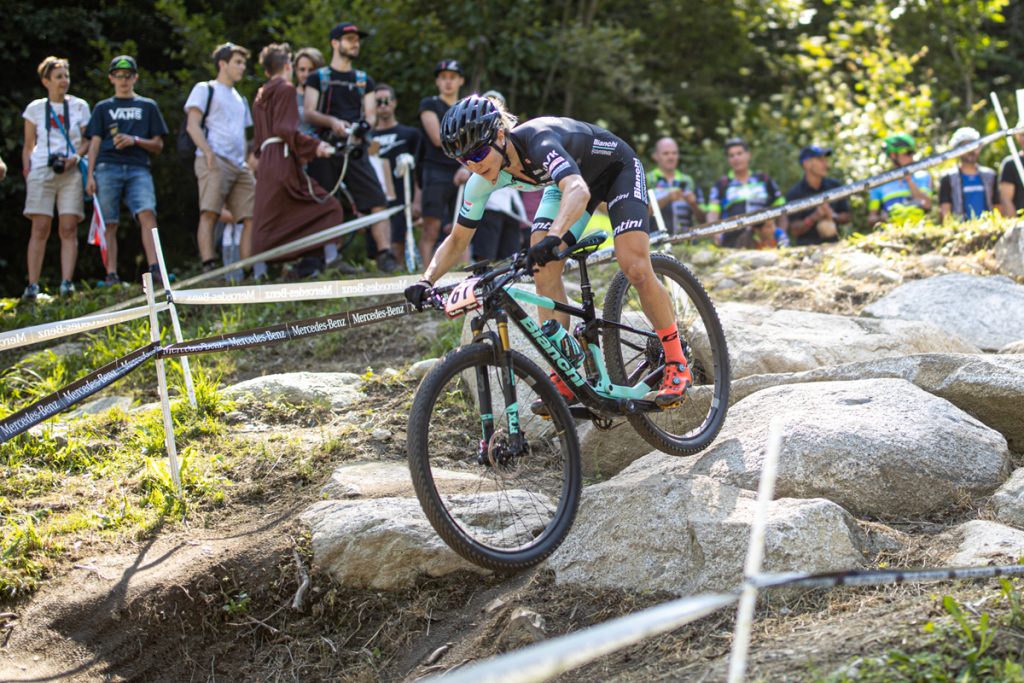 THE TEAM'S BIKES
The Team Bianchi Countervail is equipped with the following models:
• Methanol CV RS, engineered to be the best XCO and XCM racing machine, without compromises, and enhanced with the innovative and exclusive Bianchi CV System powered by Countervail to eliminate vibrations
• Methanol CV FS, the most complete full-suspension XC race bike, enhaned by Bianchi CV System powered by Countervail
• Zolder Pro disc, latest evolution of the carbon platform designed by Bianchi for cyclocross, combining lightweight and resistance to obtain the best performance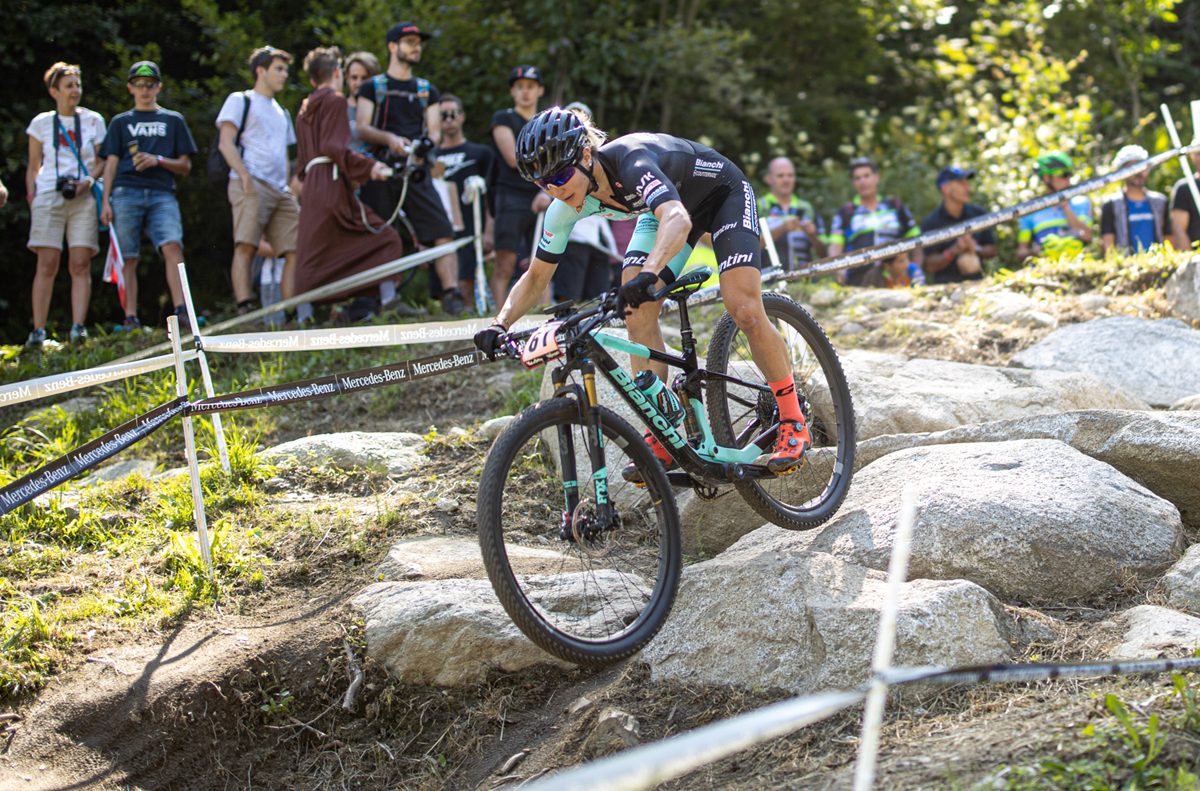 Related News