5 May 2022
The Granfondo Bianchi-Gimondi returns to Bergamo
---
On May 7th and 8th, the Granfondo Internazionale Bianchi-Felice Gimondi will return to Bergamo's roads after a two-year hiatus. Bianchi is the title sponsor for the event's 2022 edition, which bears the name of an unforgettable icon of the celeste brand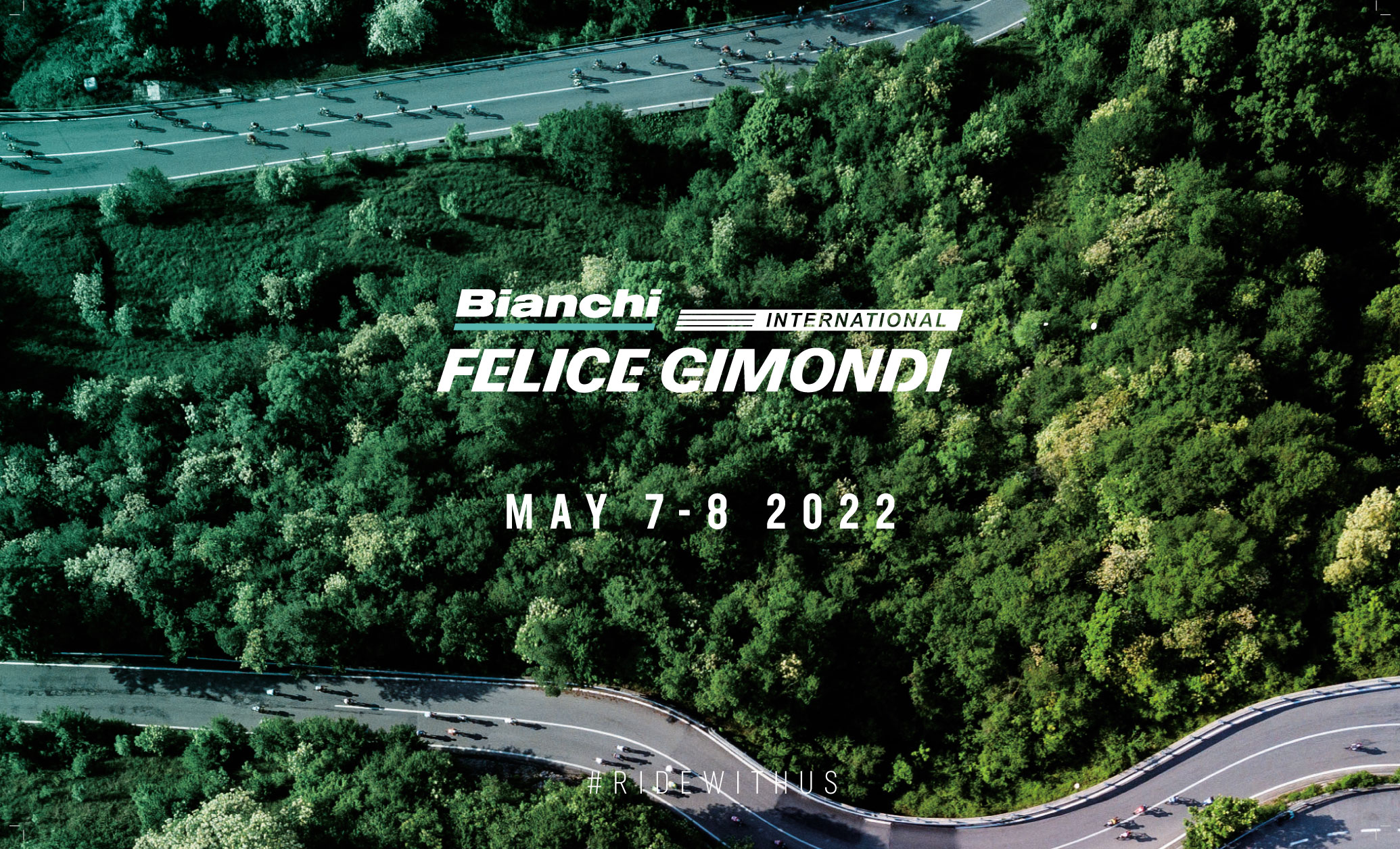 After two years' absence due to the pandemic, Bergamo is getting ready to welcome back a not-to-be-missed event on the amateur spring cycling calendar. The Granfondo Internazionale Bianchi-Felice Gimondi will be back in Bergamo on May 7th and 8th, 2022, for its 24th edition. Bianchi will once again be front and centre as title sponsor of the event, which bears the name of a legendary icon of the Italian brand.
Felice Gimondi and his history require no explanation however, for the first time, this year the champion of Sedrina won't be present at the start line. There will be more than 3,500 participants from all over the world to honour him, who will arrive ready to compete in one of the three classic routes designed by Gimondi: short 89.4 km, medium 128.8 km, and long 162.1 km.
As usual, Granfondo Bianchi-Gimondi's expo village will be in Bergamo's Lazzaretto area, close to Gewiss Stadium. Starting at 9 a.m. on Saturday, May 7th, 2022, participants and fans will have the chance to enter the Bianchi world and discover the best models from the road range, including the top-of-the-line all-rounder Specialissima and the aerodynamic Oltre XR4.
Bianchi will show its original approach to smart e-mobility in the expo area with the Bianchi Lif-E program in a Granfondo that has opened its roads to all types of bikes, even if they are from a different category. Bianchi's new T-Tronik C-Type and T-Type will be waiting for participants and fans at Lazzaretto.
Among the Granfondo Bianchi-Gimondi participants, there will also be some dealers for the Italian brand, while inside the race pack, there will be some Bianchi gadgets.
OPENING HOURS
The 2022 Granfondo Bianchi-Gimondi expo area will be open during the following hours:
Saturday, May 7th, from 9:00 a.m. to 8:00 p.m.
Sunday, May 8th, from 9:00 a.m. to 4:00 p.m.
Related News