20 October 2019
Van Emden flies in Chrono des Nations ITT, Roglic third
---
The Team Jumbo-Visma Dutchman won the time trial race ahead of Filippo Ganna. Roglic rounded out the podium 
Jos Van Emden with Aquila CV won the Chrono des Nations, the last European race of UCI calendar held today, October 20th in Les Herbiers (France). The Team Jumbo-Visma Dutchman completed the 46,3-km time trial race in 55'02" with a 11-second advantage on Filippo Ganna, while Van Emdem's teammate Primoz Roglic (+0:19) occupied the third podium spot.
This latest result confirmed Team Jumbo-Visma's supremacy with Bianchi Aquila CV on the time trial races throughout the season. For Team Jumbo-Visma this is the 51st seasonal win while Jos Van Emden rounded out the season with his fifth personal, including the Dutch ITT National Championships and the gold medal at the World Championships' Mixed Relay ITT.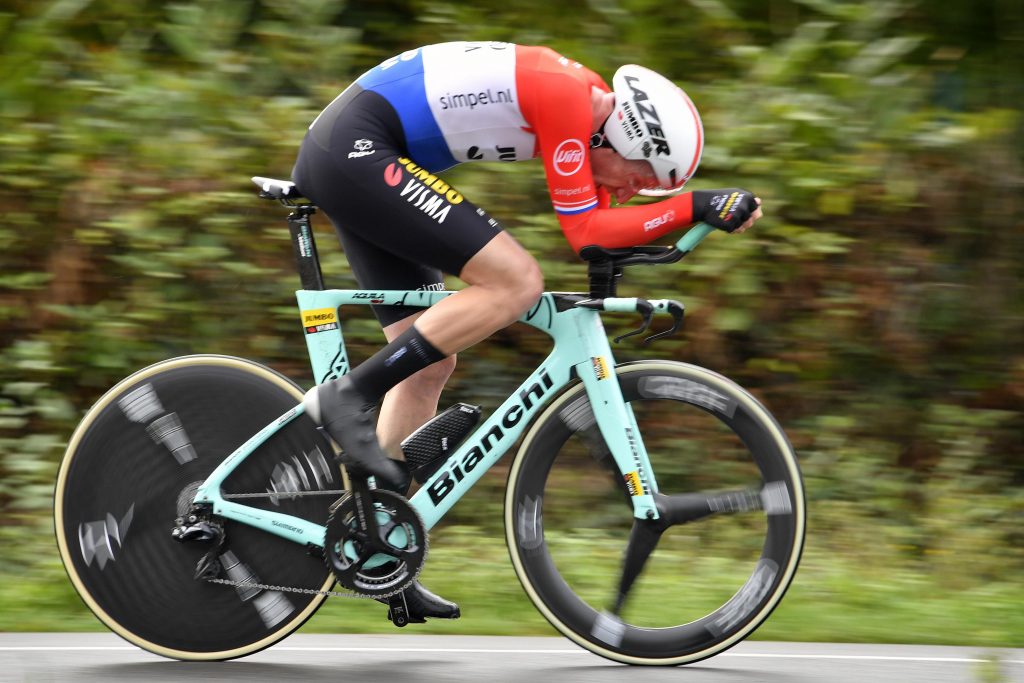 THE BIKE OF TEAM JUMBO-VISMA
The Team Jumbo-Visma is equipped with Aquila CV, Bianchi's ultimate time trial machine engineered with the Bianchi CV system powered by Countervail. Aquila CV is designed to increase power output and rider's energy, with maximum control with each pedal stroke.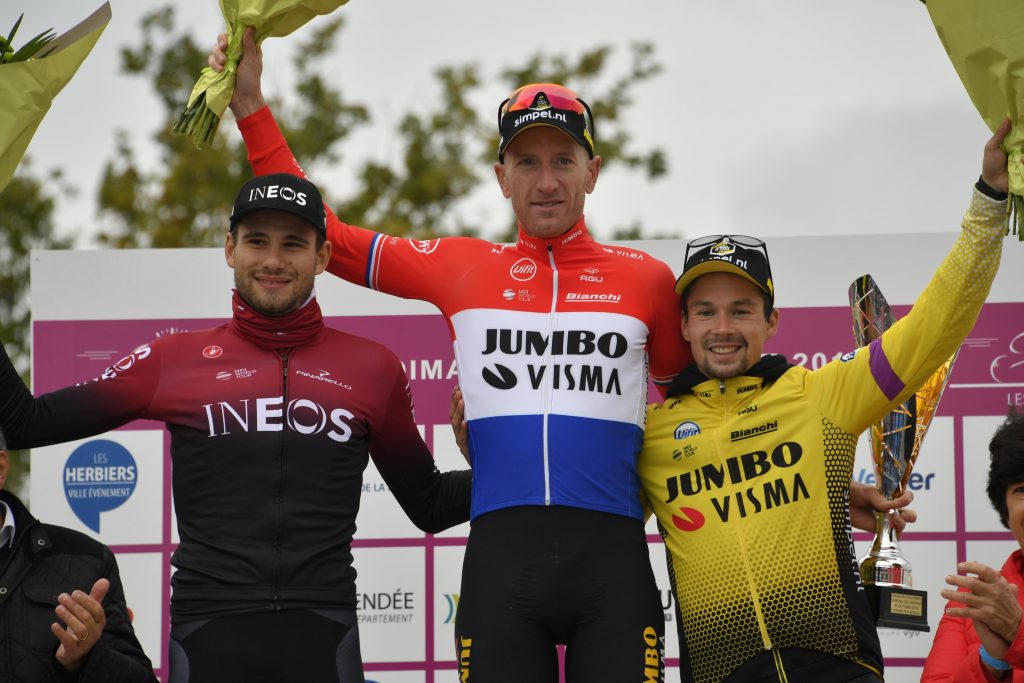 Related News