19 January 2021
Bianchi unveils revolutionary e-bike family: e-Omnia
---
As part of Bianchi Lif-e Electric Intelligence Program, the new E-Omnia electric bike platform powered by Bosch, with a 3D online configurator, starts where the flagship e-SUV model left off and moves into three different worlds: city, tourer and mountain. F1 World Champion and sustainability entrepreneur Nico Rosberg joins Bianchi as ambassador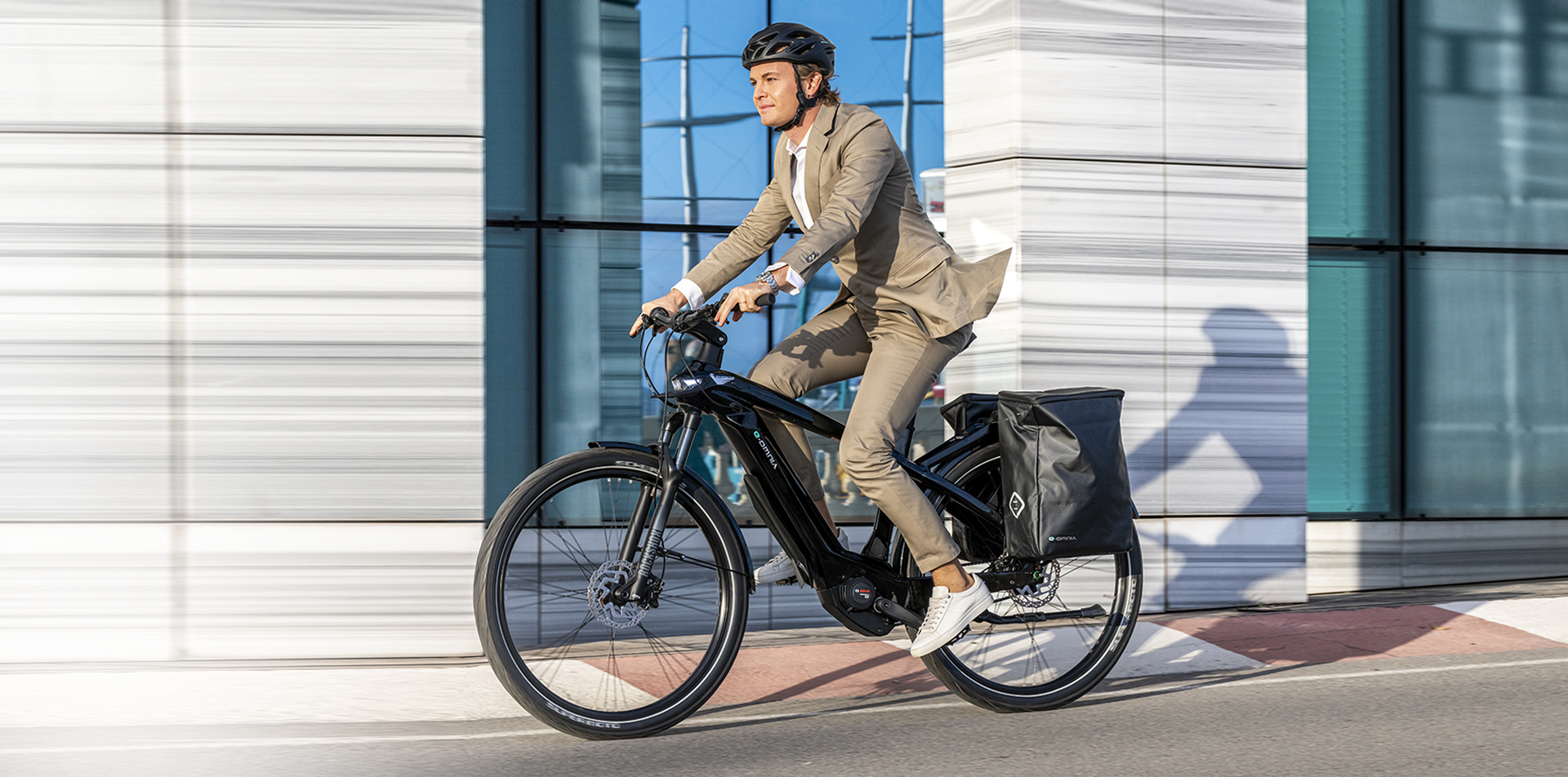 Bianchi is taking a significant step forwards in the electric revolution. The new E-Omnia family defines an innovative riding approach, helping people move better and smarter in everyday life.
"The "Omnia" in its name – it means "everything" in Latin – mirrors the ambition of Bianchi Lif-e Electric Intelligence program's latest platform: to be your perfect e-bike, the bike for every kind of rider", Bianchi CEO Fabrizio Scalzotto says.
With the aim of shaping a new way of moving, Bianchi is launching a new platform of high-performance e-bikes to meet the needs of every type of rider, from trekkers, travellers and tourists, to urban explorers, commuters and experienced mountain bike riders. Bianchi has defined three different worlds with three different Types and eight models in total:
C-Type: city
T-Type: tourer (including step-through versions and a full suspension model FT-Type)
X-Type: mountain (including a full suspension model FX-Type)
What started with Bianchi flagship full-carbon electric model e-SUV, now extends to a range of performance aluminum e-bikes for all. The e-Omnia family has been projected around three pillars: design, function and integration, with a focus on improving the riders' experience, comfort and safety.
3D ONLINE CONFIGURATOR
"With a rider-first approach, placing the user closer to Bianchi's development process than ever before, Bianchi has created the most advanced 3D online bike configurator in the world with, 8.500 possible combinations of colours, features and specifications", says Claudio Masnata, Bianchi Marketing Manager.
Each individual can create their own E-Omnia that is perfectly suited to his or her needs. The Configurator gives them the chance to craft everything about their new e-bike, from the chain or belt transmission to the ABS option, to the addition of a kickstand or carrier system, and of course, different colourways are available in the Bianchi Signature Collection, in addition to the two standard colours offered for each model.
SAFETY IS VISIBLE
The E-Omnia platform harnesses pioneering technology to improve the user's experience. Integrated lights at the front, side and rear are a key feature of the E-Omnia family, making sure that the rider can see and be seen from every angle. The front and rear lights put out 40 Lux for an impressive visibility range of 100 metres, and visibility to others up to 500 metres.
The ABS option available on selected models enhances the rider's safety and their feeling of control on the road or trail, with increased stability and manoeuvrability when braking.
SMART PERFORMANCE
The advanced Bosch Performance Line CX motor unit not only powers the E-Omnia family, but promises to reduce stress and make long rides more fun too, all with zero CO2 emissions.
Torque: 85NM
Power assist: up to 340%
Battery options: 500 Wh, 625Wh, dual battery
Braking system: ABS option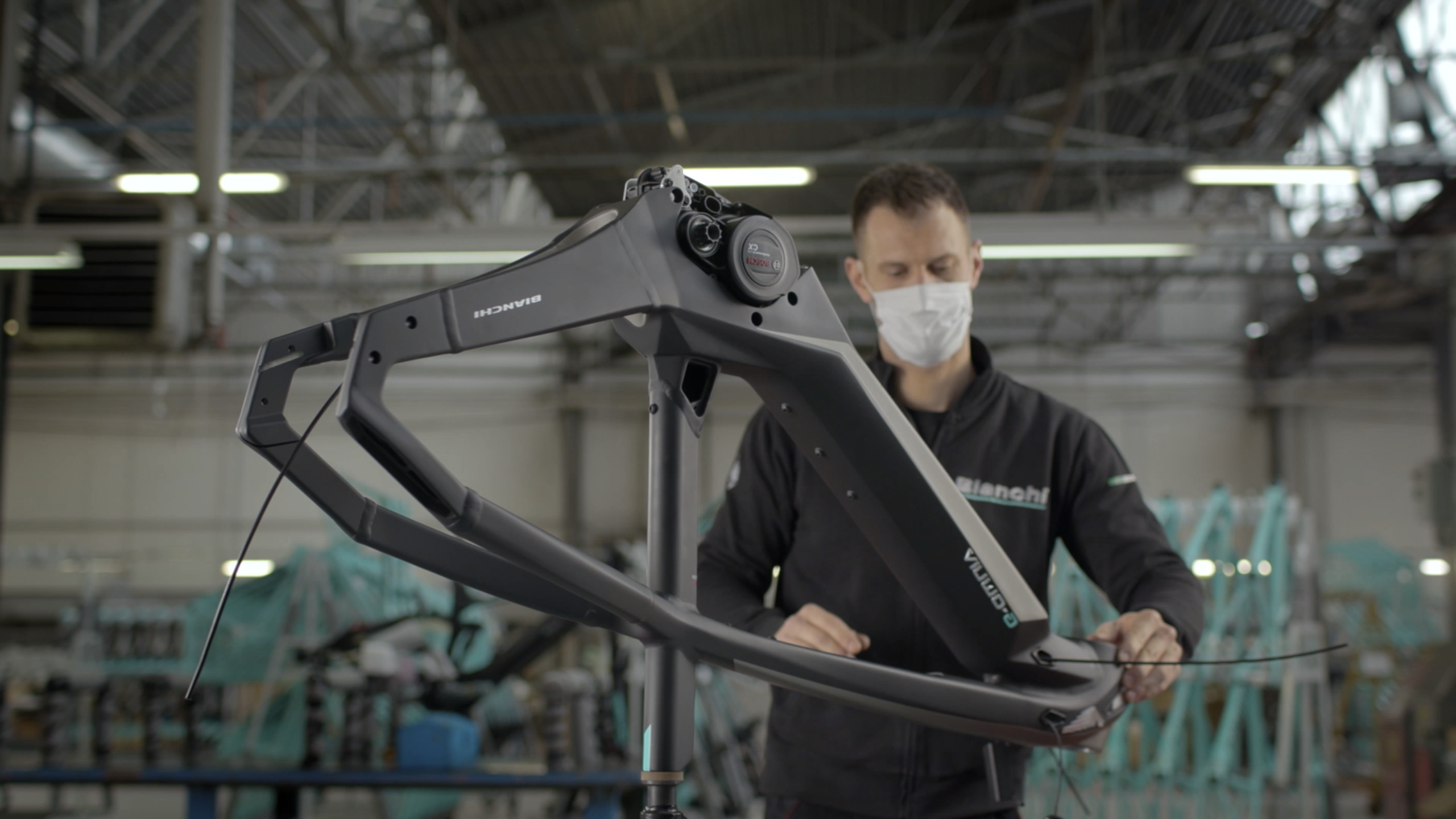 NICO ROSBERG JOINS THE E-OMNIA REVOLUTION: "LET'S CHANGE THE WAY PEOPLE MOVE"
The vision behind e-Omnia is to change the way people move. That's what led the likes of 2016 F1 World Champion Nico Rosberg to join Bianchi Electric Intelligence program and to embrace the e-Omnia project. After the conclusion of his driving career, Rosberg has become an entrepreneur in the field of sustainability, sharing Bianchi Lif-E brand values: innovation, sustainability and wellbeing. During his career as a professional driver, Rosberg dealt with new innovations and future-looking technologies on a daily basis. His love of engineering and innovation have continued to be a driving force since he climbed out of the driver's seat.
"Formula 1 taught me there's always a solution if you're prepared to tear up the rulebook. Bianchi has made it their mission to change the way we move around, and I believe in a greener world of e-mobility where e-bikes are part of the solution. That's why I choose Bianchi and e-Omnia", says Nico Rosberg. "I ride my Bianchi e-Omnia at home, in Monaco, and it is fantastic. There is a perfect bike for everyone and the coolest thing is the innovative Bianchi Configurator where you can totally customize your e-Omnia. It's really cool!", Rosberg adds.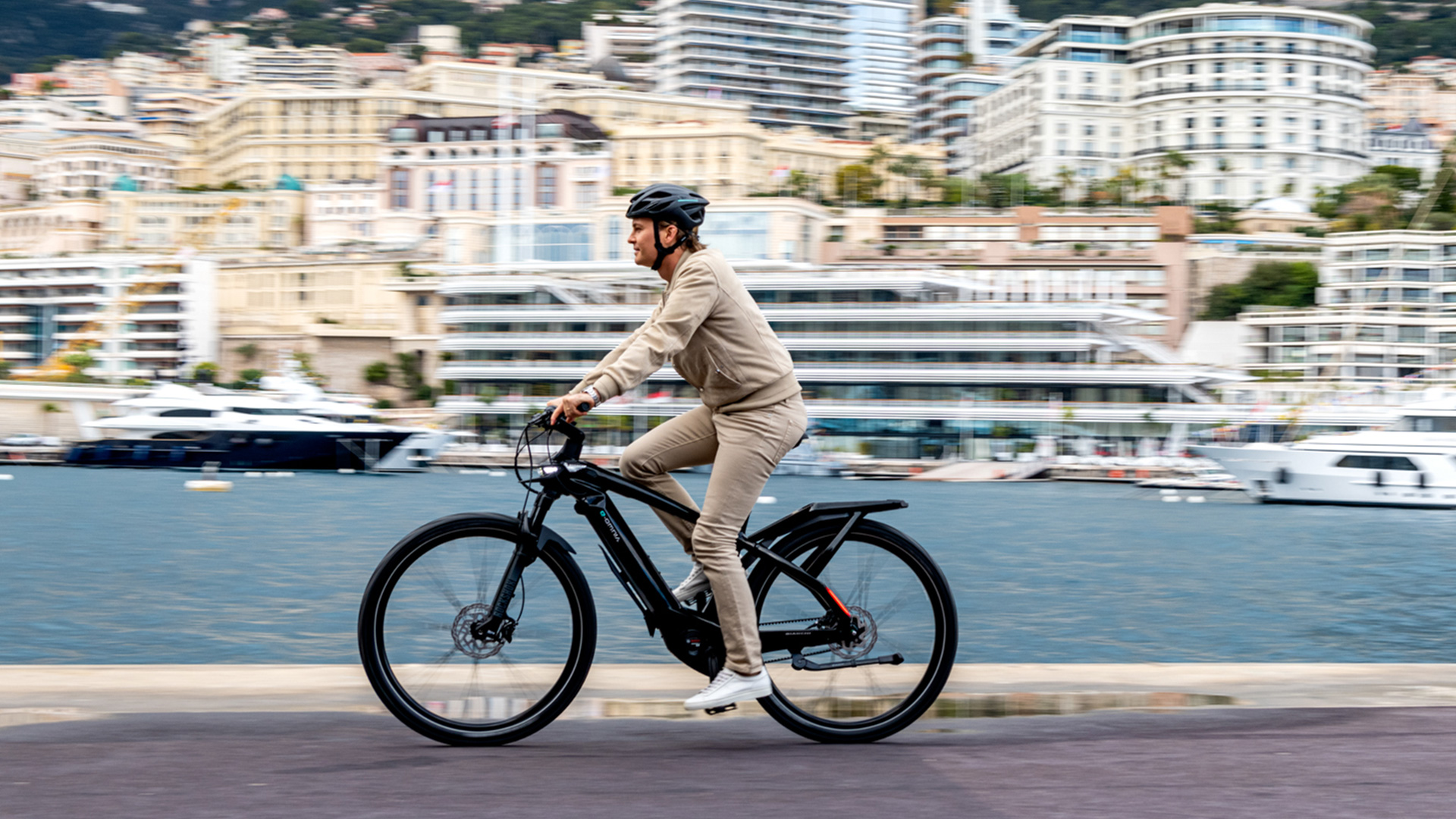 ONE E-BIKE, MANY STORIES
e-Omnia extends Bianchi's electric revolution and philosophy over across three different cycling worlds, each with its own demands and characteristics: City, Tourer and MTB.
E-OMNIA C-TYPE: For city riding and with a stylish look and feel, e-Omnia C-Type is made for a smart and safe commute. The urban frame strives for reliability in every conditions, while the step-through design allows the riderd to jump on and off the bike with ease, whatever the outfit.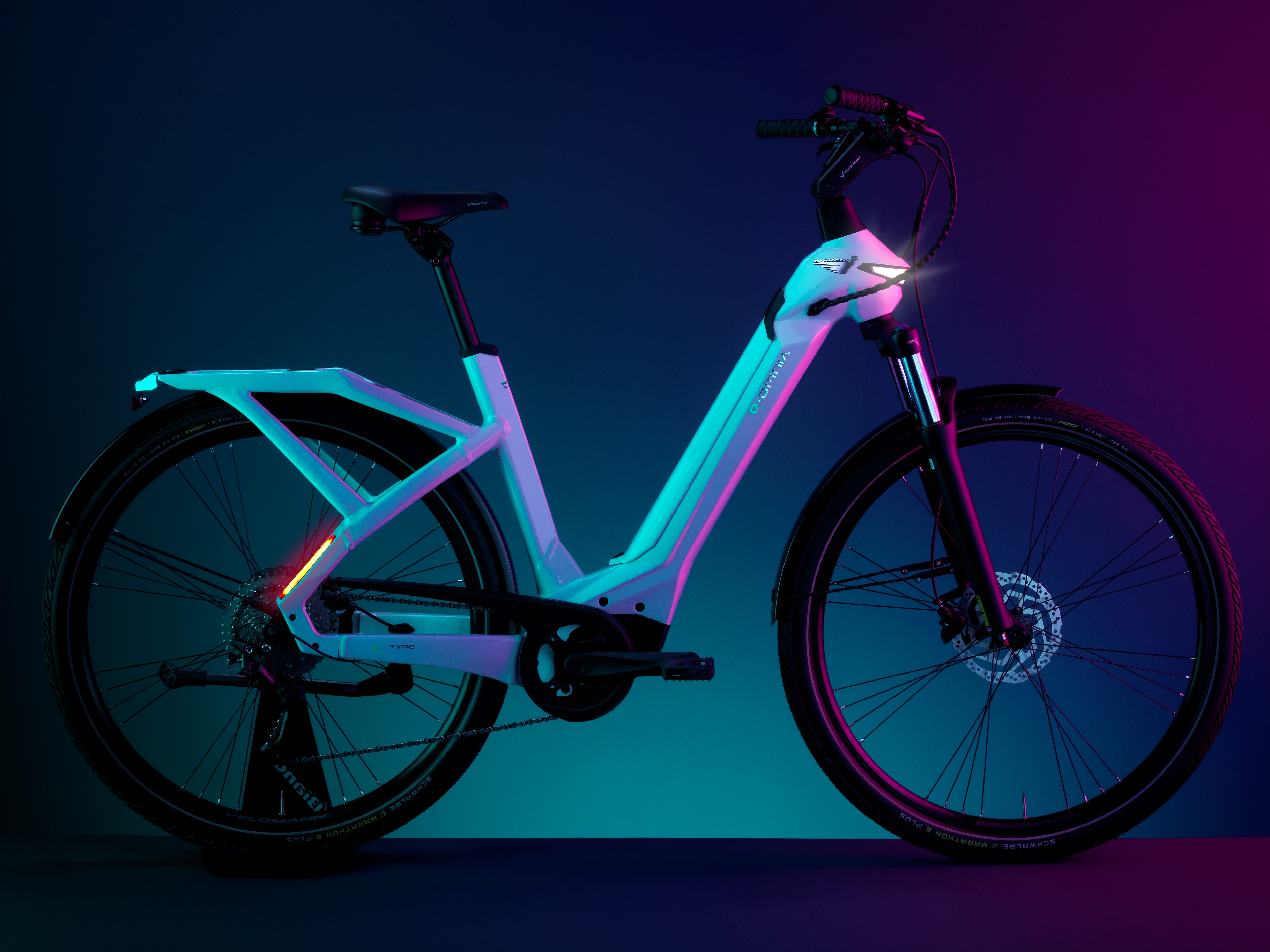 E-OMNIA T-TYPE AND FT-TYPE: The E-Omnia T-Type is a versatile full suspension tourer bike designed to meet the needs of weekend travellers and city explorers. Thanks to a unique rear carrier system integrated with the frame, the E-Omnia FT-Type can serve as a touring bike, a commuter or a means to get the kids around – all in the same week. The Bosch Performance Line CX Motor unit supplies all the assistance desired for weekend escapes and the front wheel ABS option increases the e-bike's stability and manoeuvrability.
E-OMNIA X-TYPE AND FX-TYPE: The FX-Type is the most capable MTB model in the E-Omnia range, designed for expert riders who love to shred trails and seek fun on two wheels. The asymmetrical swing arm prevents chainstay damage and any annoying noises. The X-Type is a hardtail e-MTB, designed to excel on fire roads or mountain trails. Like the FX-Type, mudguards are integrated on the head tube, fork's crown, under the downtube and on the back of the seat. Both the X and FX Type models come with the ABS option.
The Bianchi E-Omnia configurator is available at: bianchi.com/e-omnia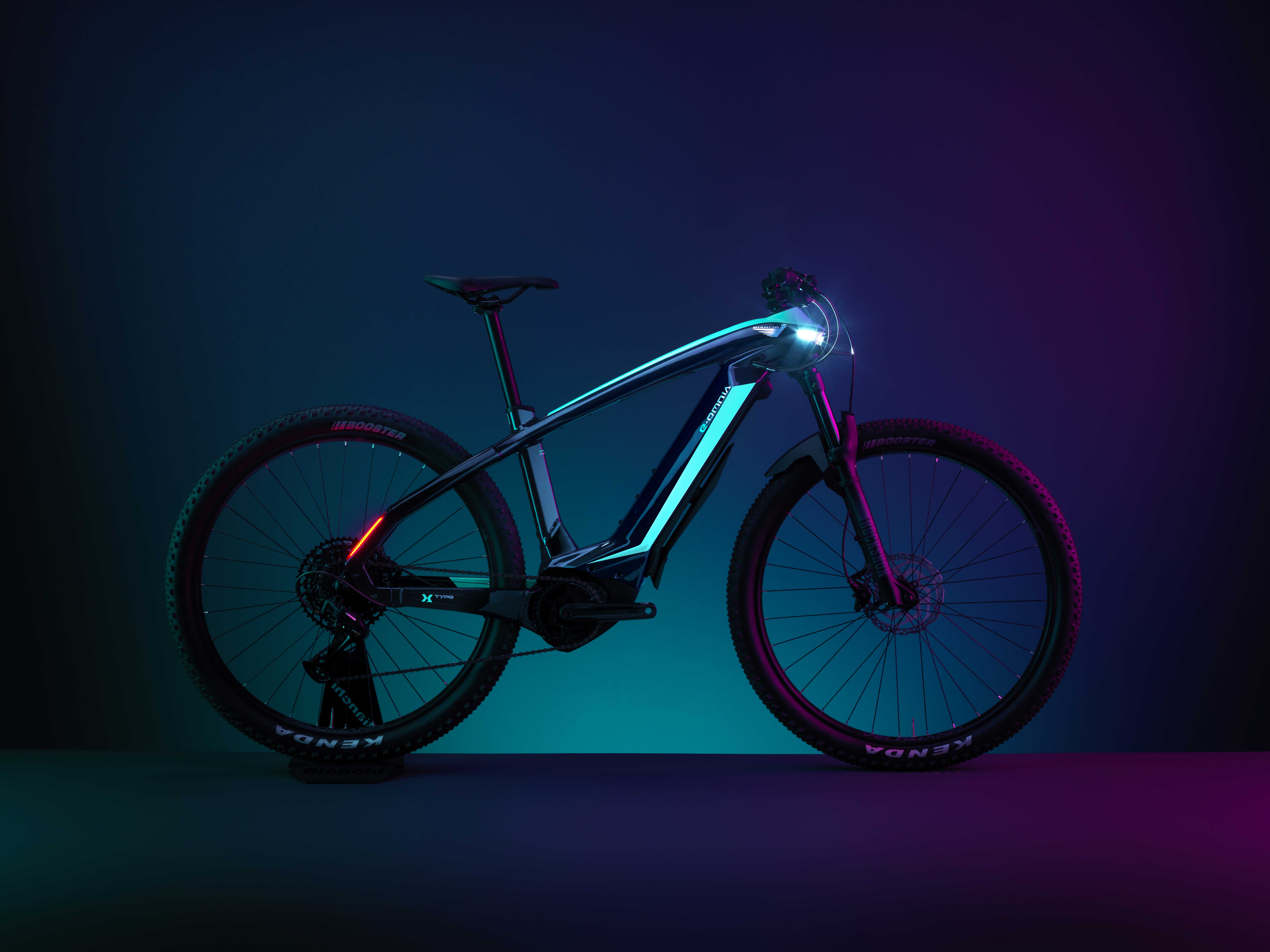 Related News