29 September 2019
Colledani and Teocchi triumph in the name of Gimondi
---
Team Bianchi Countervail's riders claimed win at Gimondibike, in their last race of the Italian campaign, on day President Gimondi would have turned 77
Felice Gimondi would have appreciated it as the greatest, double birthday gift: Nadir Colledani and Chiara Teocchi claimed win at Gimondibike, a 55,5 km race dedicated to late Team Bianchi Countervail President and held in Iseo (Italy) on Sunday, September 29th. The Bianchi-equipped riders moved from words to deeds, topping Overall and Women classifications respectively. Colledani finished in 02:00:47, outsprinting Alexey Medvedev (+1) and Samuele Porro (+4), while Chiara Teocchi rode his Methanol CV RS to an outstanding solo win.
Runner-up last year, Colledani gave Team Bianchi Countervail the third success in the latest four editions. "To win this race means a lot to me. On the top of the last climb I was behind Alexey, but I gave it all in the descent, managing to catch and outsprint him. At half race, I asked Felice to help me because I wanted to honor his race in the best possibile way: I eventually did it. I'm happy because this was also my last race with the Bianchi Countervail team. It is always nice to finish in style: now I'll take in Tokyo's Olympic test event with great confidence to round-out this positive season", Colledani said.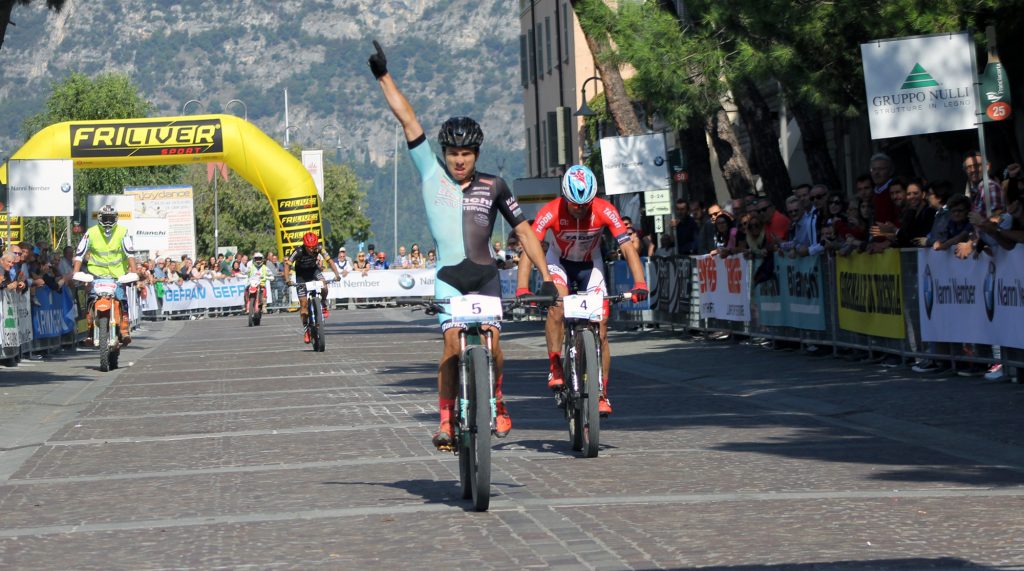 "I don't have a lot of words: my eyes are full of tears and I'm very exticed today. Felice has always been like a second father for me, he has always been at my side in good and bad times – Chiara Teocchi commented -. I feel he always looks at us, giving us a lot of strength from up there. His wife Tiziana and daughter Norma are nice persons too, I will never forget them. Unfortunately this was also my last MTB race in the Bianchi team after ten wonderful years. I will hold everyone in my heart because I learned so much and they helped me to make a qualitative leap"
"We experienced a day full of emotions, all focused on Felice Gimondi: we missed him a lot. Colledani and Teocchi honored the event at their best: I give them an A plus", Team Bianchi Countervail Manager Massimo Ghirotto stated.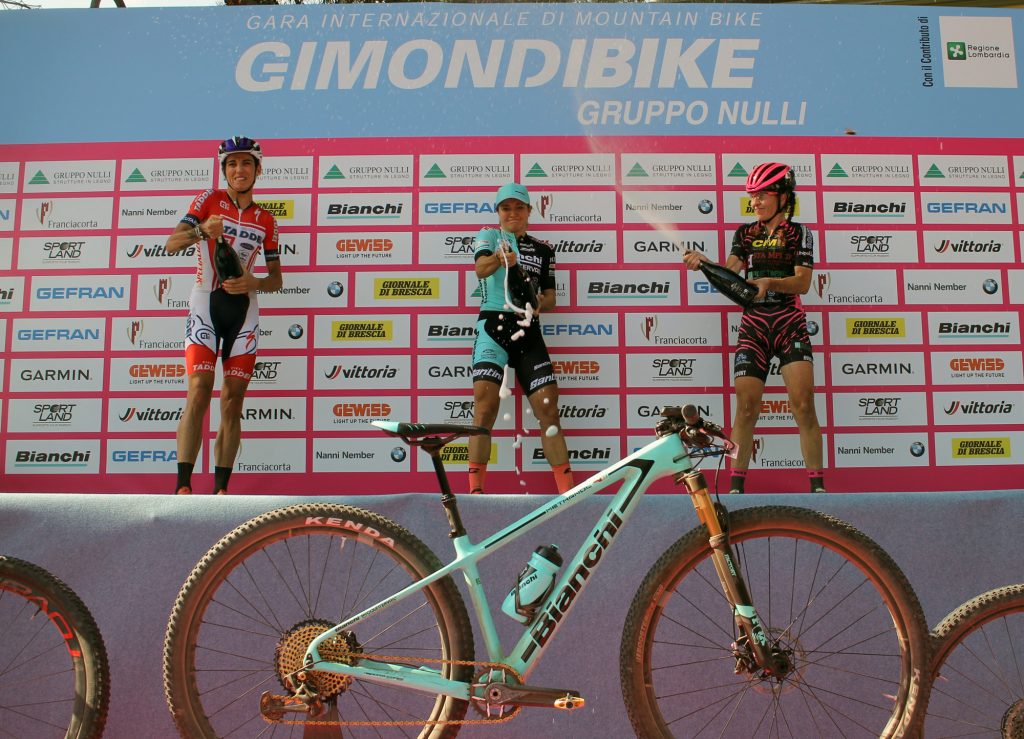 THE TEAM'S BIKES
The Team Bianchi Countervail is equipped with the following models:
• Methanol CV RS, engineered to be the best XCO and XCM racing machine, without compromises, and enhanced with the innovative and exclusive Bianchi CV System powered by Countervail to eliminate vibrations
• Methanol CV FS, the most complete full-suspension XC race bike, enhaned by Bianchi CV System powered by Countervail
• Zolder Pro disc, latest evolution of the carbon platform designed by Bianchi for cyclocross, combining lightweight and resistance to obtain the best performance
Related News