5 October 2019
San Luca climb launches Primoz Roglic to win Giro dell'Emilia
---
For the second time in this season, after Giro d'Italia ITT, the Jumbo-Visma Slovenian dominates in Bologna, taking an impressive solo victory
For the second time in the running season, Bologna brought Primoz Roglic success on San Luca climb today, Saturday, October 5th. After the victory in the Giro d'Italia's prologue, the Jumbo-Visma's Slovenian gave an encore in the iconic Giro dell'Emilia uphill finish. Once the great display of Jumbo-Visma reeled back the daily breakaway, Roglic opened the gap over all the rivals in the last kilometre and took an impressive solo win ahead to Mike Woods and Sergio Higuita.
Primoz Roglic with Oltre XR4 clinched another gem of his outstanding season enlightened by the Vuelta a Espana overall win besided another podium spot previously claimed with the Giro d'Italia's third place.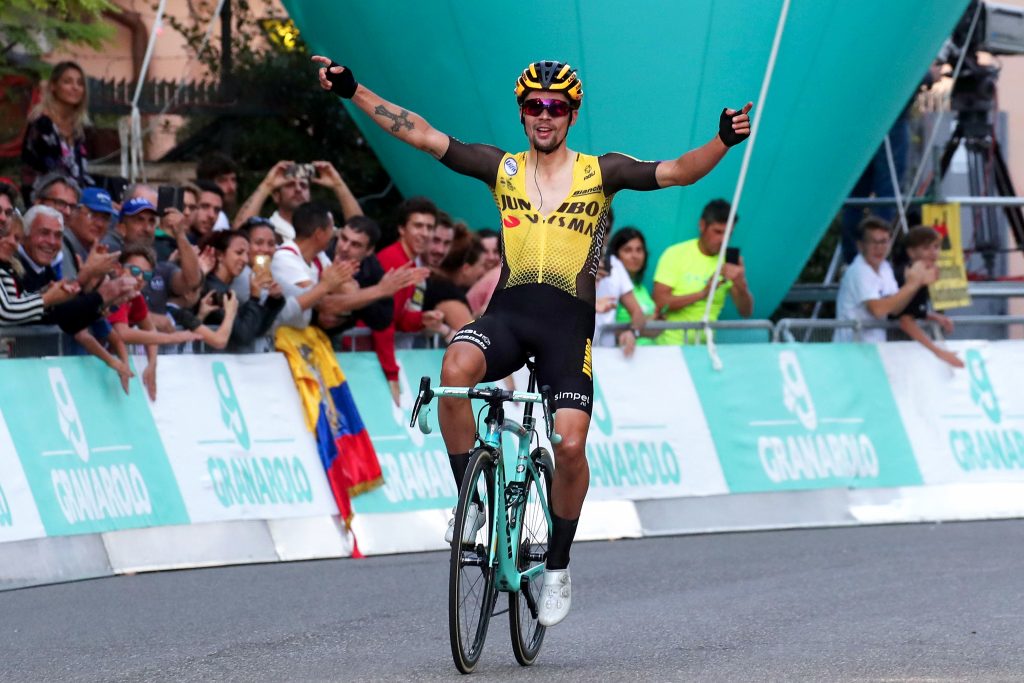 THE BIKE OF TEAM JUMBO VISMA
Primoz Roglic are equipped with Oltre XR4, Bianchi's ultimate aero road racing machine. Enginereed with the Bianchi CV system powered by Countervail, developed and tested in cooperation with World Tour Team Jumbo-Visma, Oltre XR4 is designed to maximize the aerodynamic advantage and control.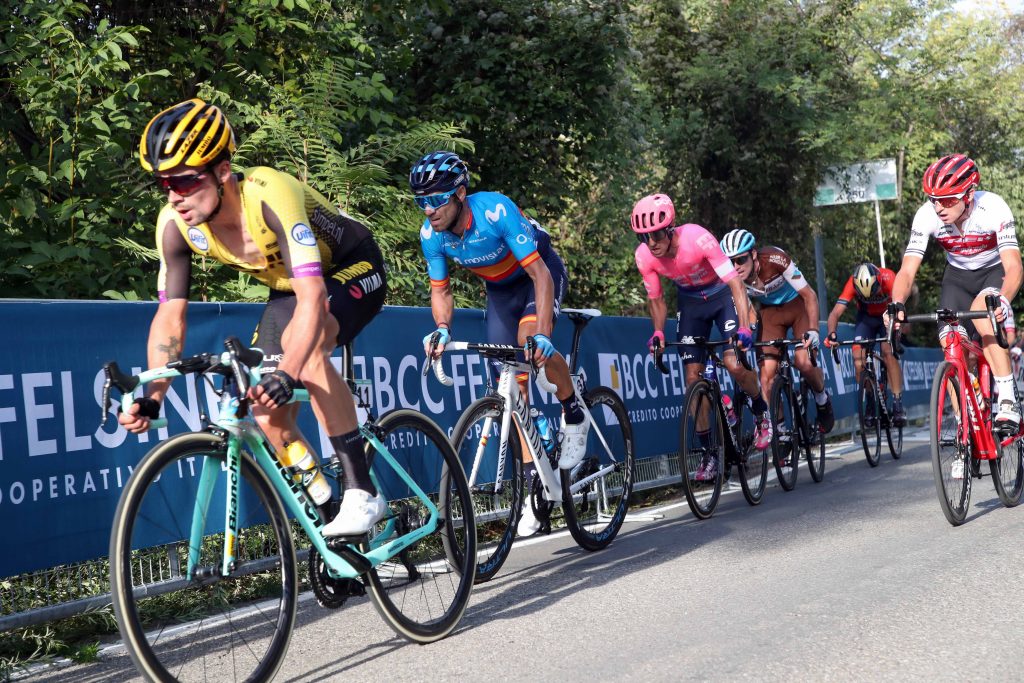 Related News