Find your size
Enter any of these values
The Specialissima Pro Racing Team frameset will include:
Frame and fork
Headset
Brochure
Our Casa Bianchi book
Shipping costs not included.
Designed for
Those who are passionate about the historic aura of the professional peloton, enhanced with modern technology.
Tech specs
Frameset

Frame

SPECIALISSIMA carbon, TC21, headset 1.5" - 1.5", Seatpost 27,2mm, mechanical/electronic, BB-PressFit 86,5x41, Disc brake internal cable, flat mount, thru axle 12 x 142mm sizes 47-50-53-55-57-59-61cm

Fork

Full Carbon - FC21 - 1.5">1.5" 1.5" integrated head, Disc Brake internal cable, flat mount, thru axle 12x100

Thru Axle

Reparto Corse - Front Thruaxle AL, 12x100 - Rear Thruaxle AL, 12x142

Headset

FSA NO.55R 1.5"/ACR/Bianchi Matt black , lower 1.5"- top 1 .5", 36°- 45° ACB bearing, w/Carbon custom cone spacer specific for Disc ACR stem/handlebar, for 52mm/52mm OD head tube

Saddle

Seatpost Clamp

included in the frame
Based on component availability, Bianchi reserves the right to make changes on specifications without notice.
Geometry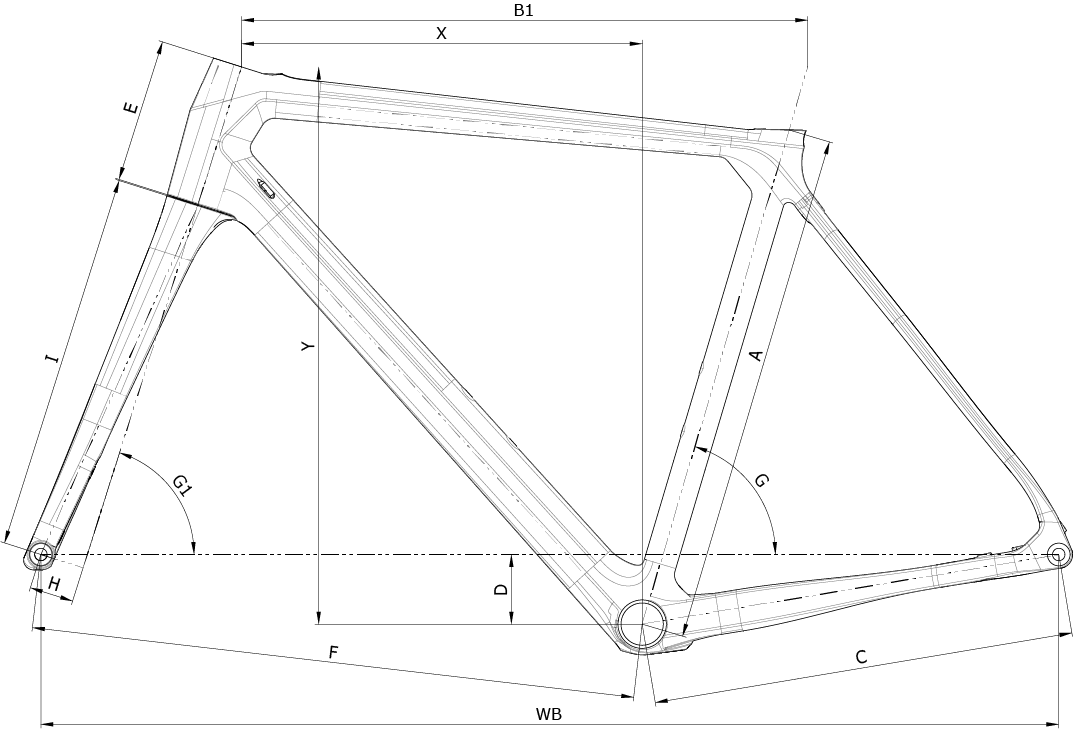 Specialissima Disc
SIZE
A
B1
C
D
E
F
G
G1
H
I
X
Y
WB
470
426
515
410
58
105
579
74.5°
70.5°
43
368
376
490
979
500
452
525
410
58
110
581
74.5°
71.5°
43
368
384
499
981
530
481
535
410
68
125
582
74°
72°
43
368
385
524
983
550
500
550
410
68
140
587
73.5°
72.5°
43
368
389
540
988
570
520
560
410
68
155
593
73.5°
73°
43
368
395
556
994
590
540
575
412
68
175
603
73°
73°
43
368
398
575
1005
610
560
585
413
68
195
607
72.5°
73°
43
368
398
595
1010