The Bianchi e-Omnia range goes full blast with colors
---
The e-Omnia C-Type and T-Type models have five new exclusive colors: blue, bordeaux, emerald green, gray, and Bianchi's traditional Celeste – it's a flurry of shades to color your spring in the saddle
Spring is about to begin, and the Bianchi e-Omnia range has given itself a makeover. Designed for every type of cyclist, the innovative Bianchi high-performance e-bike family is enhanced with five new exclusive colors. Both the T-Type and C-Type add a touch of style to color your city trips or your trips out of town.
The new Blue adds a touch of elegance and shine to the e-Omnia lines; Bordeaux speaks of style, exclusivity, and the desire to be noticed; with Emerald Green, it's easy to be tempted by the pleasure of immersing yourself in nature; Gray is the choice of those who want discreet but unmistakable elegance. Finally, Bianchi's legendary Celeste – the most iconic color in the cycling world – dignifies an eternal object of desire for all cyclists.
E-OMNIA C-TYPE: AN ELEGANT LOOK AND AN URBAN SOUL
The C-Type model, available with either a 625Wh or a 500Wh battery, is designed to make urban travel easy and safe. The step-through frame design makes it easy to get on and off the saddle no matter what kind of clothing you're wearing. In addition, the e-Omnia platform has developed an innovative lighting system, with integrated lights on the front, rear, and sides.
Thanks to a solution for ensuring active visibility up to 100 meters, and passive visibility up to 500 meters, getting around in urban traffic is safer. E-Omnia C-Type is available in the new blue, bordeaux, and Celeste colors.
E-OMNIA T-TYPE: THE ULTIMATE IN VERSATILITY
An e-bike designed for both outdoor activities and daily city commuting, the E-Omnia T-Type can handle any terrain, from the smoothest asphalt to light gravel, with an extremely manageable frame and elegant finishes. The Bosch Performance Line CX motor ensures maximum performance and, with the dual battery option, the e-Omnia T-Type's range can reach up to 195 km.
The E-Omnia T-Type is available in blue, emerald green, and gray. The E-Omnia T-Type step-through is available in blue, bordeaux, and gray. The e-Omnia's new colors can be ordered now from official Bianchi retailers.
Discover the new e-Omnia colors at the Riva del Garda Bike Festival (April 29th – May 1st) in the Bianchi Experience Center area.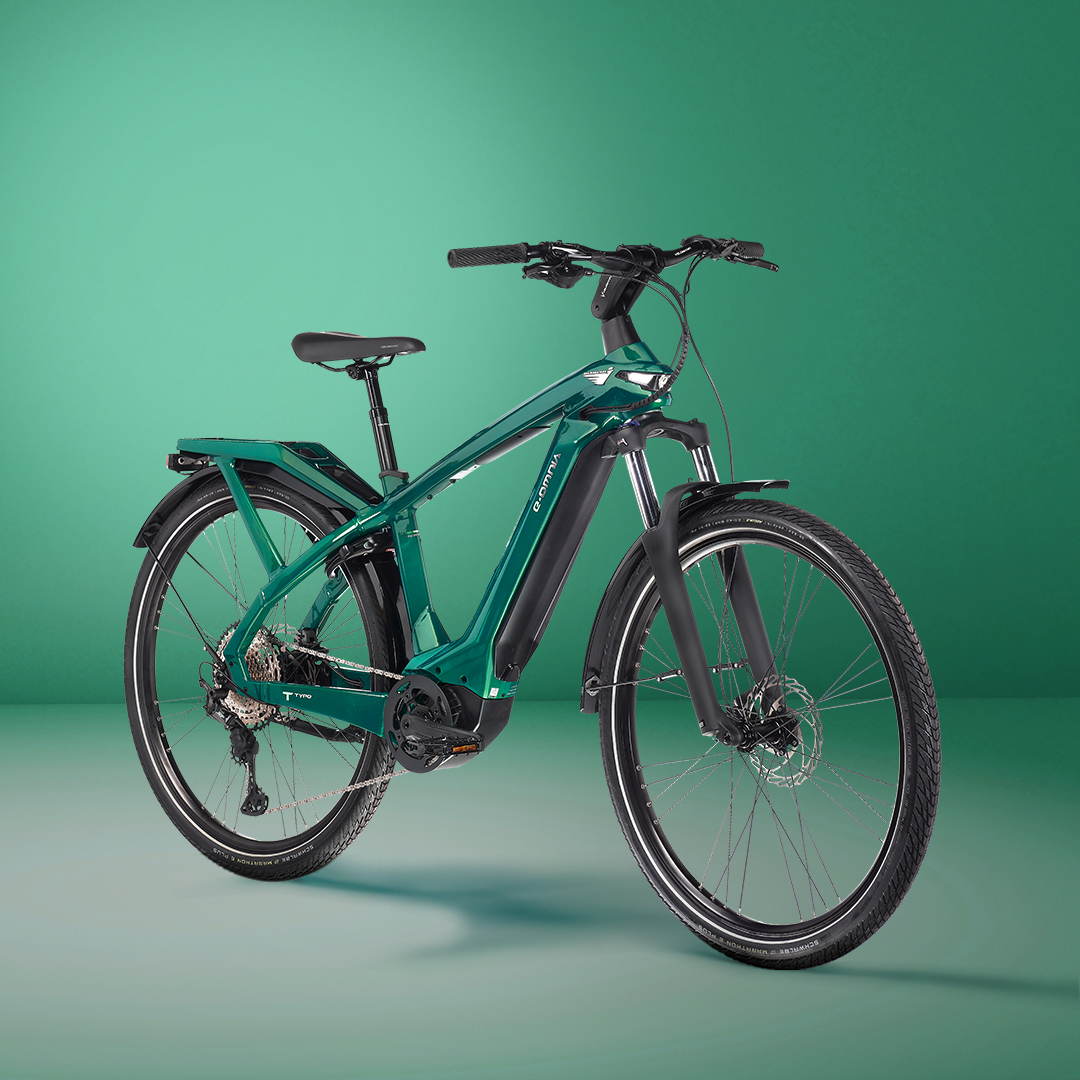 Related News